KNUTD

Kyiv National University of Technologies and Design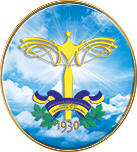 ACCOUNTING AND TAXATION. International accounting and audit-consulting
Educational programmes
→
Master's Degree Programs
Specialty: 071 «Accounting and taxation»
Program: «International accounting and audit-consulting»
Degree: «MASTER»
Department of Accounting and Auditing
Contacts:
2, Nemyrovych-Danchenko Str., Academic building №4, classroom 4-1004A
Phone: (044) 256-21-90
Admission committee: (044) 256–29–75
e-mail: koa@knutd.edu.ua
Department of Accounting and Auditing
General information
Dear Applicants! We welcome you on our website!
Our unique master program "International accounting and audit-consulting" opens new career opportunities, and gives possibility to work in international team without regional and industrial borders.
Received competences will rise opportunities to work in international corporations, companies and direct investment funds as team members of international projects that will enable to react the client requests all over the world , providing accounting and auditing services of the highest quality.
In terms of accelerated increase of business activity and globalization deepening, the number of disputes, differences and difficulties, faced by the company, rise significantly. Economic crimes are significant threat for the business. Beforehand measures, directed to prevent illegal activity, are the most sufficient leverage of economic crimes elimination. These determine the extreme importance of the audit.
Financial reports are the objects of detailed and critical analysis. Investors are deeply concerned with different issues of corporate management and financial reports preparation, but request much more: faithfulness, detailed control, substantiated evidences of efficient mechanisms of internal control. Therefore, auditing committees, internal and external auditors, analysts and other experts play the important role in strengthening investor trust through fulfillment of their responsibilities with consideration of legal obligations and other investor expectations. Becoming experts of the audit department, you ill gain access to topical information on accounting and auditing with application of international methodology and technical instruments.
Your purpose is to provide certainty for managers, investors and regulatory bodies in faithfulness of financial reports and other business issues through application of received analytic skills and knowledge.
Through performance of the determined above tasks, you will widen your experience and increase your value as an expert in a company. All the aforementioned issues are provided by our master program.
Student's admission for the master degree program is competitive-based.
The admission is possible on the base of the previously gained primary education or full higher education in any specialty.
Characteristic of the program:
Academic Program:

International accounting and audit-consulting

Qualification:

Master in specialty 071 «Accounting and taxation» (at studying program «International accounting and audit-consulting»).

Duration

3 semesters (18 month) / 4 semesters (2 years – for non-correlated specialties)

ECTS credits

90/120

Type of education

Full-time/ partial / distance

Results:

The graduates of the master degree program «International accounting and audit-consulting» will gain the following competences:

accounting for international operations, system analysis of the international environment of the company, monitoring of the main competitors in the market;
strategic consulting (modeling of market situations with consideration of international competitiveness, development of international marketing strategies, development of strategies and programs in the field of social responsibility, development of business management strategies; organization, planning and conduction of international financial business);
complex analysis of international business and approval of financial reports under international standard;
assistance in solution of issues concerning anticipation of the official crimes, compliance with the legal requirements and application of approaches to solve controversial issues, which can negatively effect the efficiency of business activity;
fraud risks management (development of the programs on fraud risk management, commercial and agreement controversy and the risks of significant insurance payments);
assistance in controversy risk management and contract price maximization through their legal and economic expertise.

Career advancement:

Graduates, competent in economic, managerial, analytical, auditing activities in public sector entities, credit institutions, non-financial entities of different fields of economy, have the opportunities to:

become certified auditor and legal expert and apply for a job of auditor, audit director, head of the of internal audit department and independent legal expert;
study doctoral programs for gaining the PhD Degree;
apply for a job on accounting, analytics or auditing in:

organizations and enterprises of different legal forms, engaged in international business activity;
juridical companies, which provide services for Ukrainian and foreign trading companies;
departments of state customs service;
institutions, consulates, embassies, diplomatic and trade agencies of Ukraine abroad;
international mass-media and telecommunication companies;
international credit institutions and international affiliates of Ukrainian credit institutions;
international departments of insurance companies and tourist firms.
Applicants have the following additional opportunities:
studying several foreign languages;
various student opportunities;
on-campus housing;
vacations in sport camps.
The Department also offers doctoral degree programs.
WE INVITE YOU
To study in Kyiv National University of Technologies and Design,
Master degree program
«International accounting and audit-consulting»
of the Department of Accounting and Auditing