KNUTD

Kyiv National University of Technologies and Design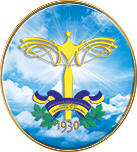 Pecherski Kashtany 2011
Dear colleagues
The 11th International Young Fashion Designers Pecherski Kashtany Contest will take place at Kyiv National University of Technologies and Design on 23-27 May 2011. The Organizing Committee is delighted to invite students from your university to participate in the Contest.
This Contest is one of the most famous young fashion designers events in Ukraine and is supported by national leading media, well-known fashion designers, sponsors from business and national authorities.
It is a totally non-profitable event aimed at facilitation of better communication and collaboration between talented students from different countries.
The contest will be held in the following nominations
APPAREL

(Clothes)

FOOTWEAR and ACCESSORIES

TEXTILE

PRET-A-PORTER

ART

GOBELIN (TAPESTRY)

PRET-A-PORTER DE LUX

PRET-A-PORTER

BATIK

QUILT

EMBROIDARY

PRO-ART (AVANT-GARDE)

CUTURE

TEXTILE DOLL

FOLK

ACCESSORIES

DRAWINGS FOR FABRICS
Interested students with appropriate skills can participate in any nominations. Collections presented for the contest may include in a relevant nomination from 3 to 5 pair or shoes or shoe accessories, from 3 to 7 garments, and from 1 to 3 pieces of textile.
There will be an allocated fund for the contest winners.
Participants are responsible for all transportation expenses.
Participants will be provided of charge student accommodation at the university campus (37 UAH). Organizing Committee provides a list of hotels for individual reservations (posted at KNUTD http://knutd.com)
Files to download
Invitation letter and List of documents and terms
Questionnaire (Application Form)