KNUTD

Kyiv National University of Technologies and Design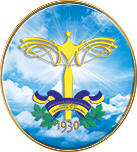 Pecherski Kashtany 2012
Dear colleagues
Тhe 12th International Young Fashion Designers Pecherski Kashtany Contest will take place at Kyiv National University of Technologies and Design on 23-28 April 2012. The Organizing Committee is delighted to invite students from your university to participate in the Contest.

This Contest is one of the most famous young fashion designers events in Ukraine and is supported by national leading media, well-known fashion designers, sponsors from business and national authorities.
It is a totally non-profitable event aimed at facilitation of better communication and collaboration between talented students from different countries.
Files to download
Invitation letter and List of documents and terms
Application Form