CEOWORLD Magazine, a world leader in business and technology, has released the results of the annual Ranking of the World's Best Fashion Schools in 2020. The educational institutions were ranked according to three factors: knowledge and practical experience, influence, and significance. More than 40,000 students, 50,000 industry professionals, and 30,000 CEOWORLD recruiters and analysts were interviewed to collect information.
Kyiv National University of Technologies and Design in 2020 ranked 62nd among the world's top schools of fashion and design. It is an honor for the university community to be the only representative from Ukraine and Eastern Europe in this educational market. KNUTD is increasing its importance and position every year at both national and world level.
In 2016, KNUTD ranked 88th, and four years later our position rose to 62nd. This achievement is the result of improving the quality of education at the university, the effective work of the scientific and pedagogical team, increasing the scientific potential of scientists and designers, the high achievements of students, graduates and the efforts of the Rectorate Council and the Academic Council.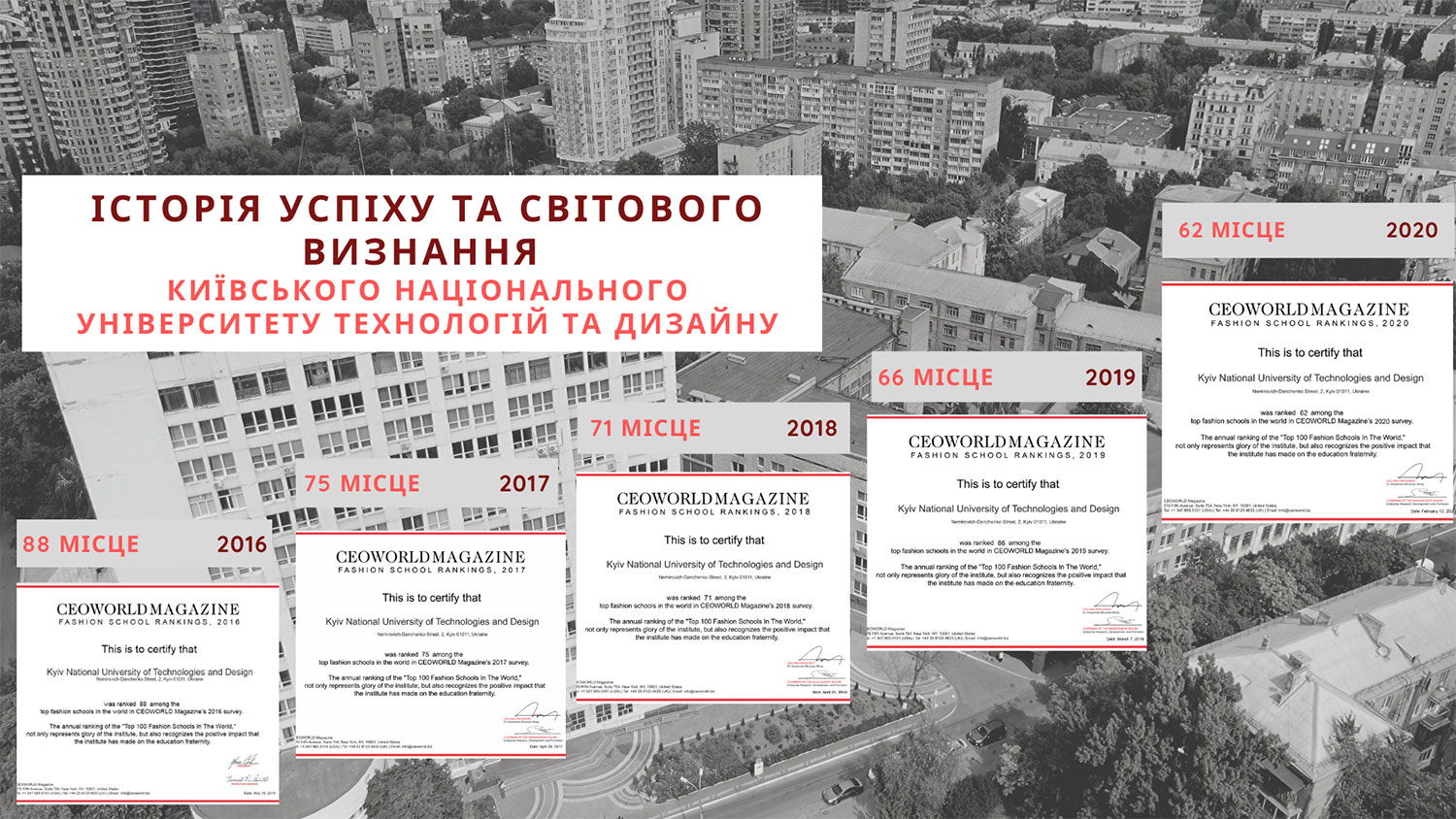 05.03.2020