CEOWORLD Magazine, the world's leading business and technology magazine, published the results of the ranking of the best design schools in the world in 2019.
To generate the list, they surveyed over 40,000 students, 50,000 industry professionals, and 30,000 recruiters and CEOWORLD magazine's analytics. A shortlist of 100 top fashion institutions have been ranked according to 3 factors: learning experience, influence, and value.
Kyiv National University of Technologies and Design entered the top 100 and took the 66th place. In addition, our university is the only representative of the Ukrainian universities in this ranking. Congratulations to the students and staff of the University with such a high estimate!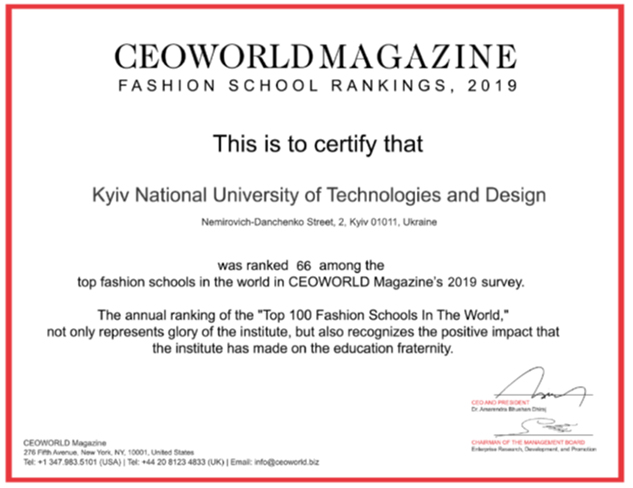 14.03.2019