DESIGN. Environmental design (Cherkasy)
Educational programmes
→
Bachelor's Degree Programs
EDUCATIONAL AND SCIENTIFIC INSTITUTE OF COMPUTER TECHNOLOGIES AND DESIGN, CHERKASY CITY
Educational Programme: Design (by types)
Speciality: 022 «Design»
Specialization: 022.03 "Environmental Design"
Level of higher education – first (Bachelor's)
DEPARTMENT OF DESIGN AND HUMANITIES
Contact information:
241/2 Chornovola St., Cherkasy18028, Ukraine
Tel.: (0472) 64-56-11, (093) 123-94-02
e-mail: [email protected]
Web-page of Educational and Scientific Institute of Computer Technologies and Design
Web-page of Department of Design and Humanities
Training is conducted by state order and at the expense of individuals or legal entities.
Admission to the 1st level of higher education (Bachelor's) is carried out by the "Rules of admission to the Kyiv National University of Technology and Design."
To enter the 1st year for the bachelor's degree on the basis of the certificate of complete general secondary education, a motivational letter should be submitted remotely.
To enter the 1st year (shortened term of study) on the basis of the diploma of a junior specialist / junior bachelor's diploma, it is necessary to submit certificates of Ukrainian Center for Education Quality Assessment in Ukrainian language and Literature (compulsory) and the second subject of choice (Mathematics, History of Ukraine, Foreign language, Physics, Chemistry, Biology, Geography) for 2019, 2020 and 2021 with the scores of at least 100 points in all competitive subjects or the certificate of successful completion of the national multi-subject test in 2022.
Computer-based learning technologies and educational software are widely used for comprehensive training. Effective teaching methods, modern creative developments of designers, the latest models of equipment from leading companies in the world, computer technology and unique professional-oriented software are actively used in the educational process. During their studies, students acquire knowledge in the field of project development and environmental design, formation of forms and color theory, interior design, furniture design, advertising, computer graphics, exhibition design, aesthetic positions of interior decoration, etc. Seekers for higher education will get acquainted with the basics of scientific research in the field of design and modern research methods.
As a result of their studies, bachelor students acquire the following knowledge and professional skills:
development of interior design projects for various purposes and styles;
competent application of known methods of furniture project development and design;
professionally balanced use of interior design and construction technologies;
development of interior design projects, furniture designs using modern innovative materials and technologies;
creating a harmonious interior decoration using various means;
application of trends in the development of new technologies for the production of furniture and its location in the interior;
modelling of interior and furniture compositions in virtual and real space.
Upon successful completion of their studies, graduates receive a diploma of higher education in the specialty 022 "Design".
Bachelor of Design - 3 years and 10 months of study (full-time study mode).
Graduates of the educational program have the following opportunities:
work at state, commercial and joint ventures operating in the design and manufacture of furniture and interior;
start one's own business in the field of art;
Military training is carried out in the Educational and Scientific Complex of Military Training on the basis of KNUTD (Kyiv).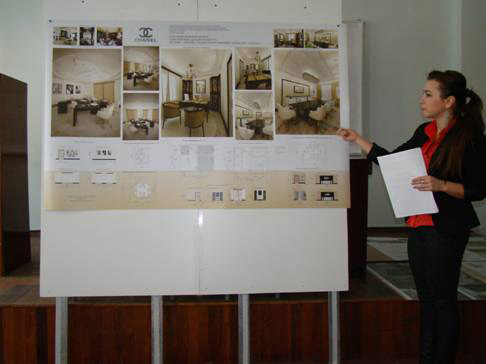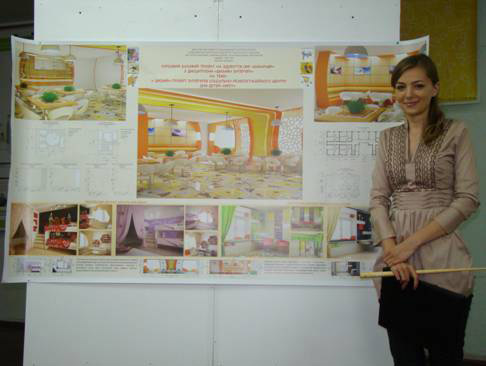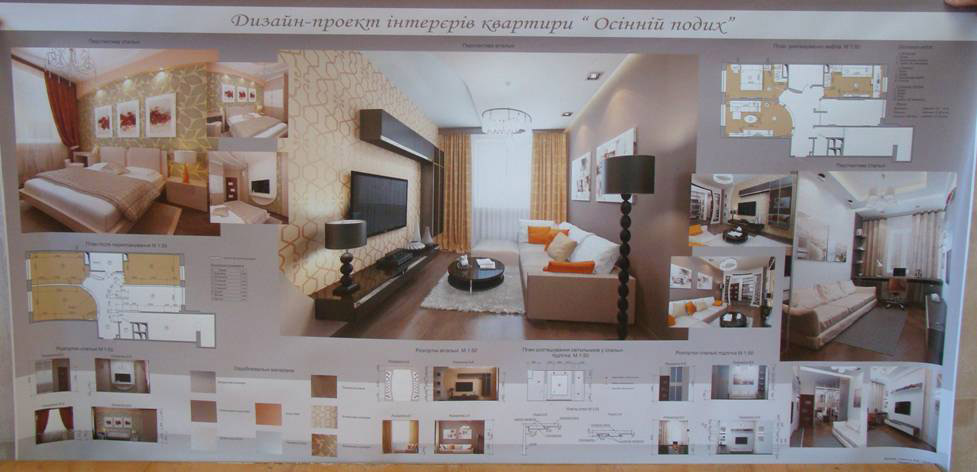 Contact information:
241/2 Chornovola St., Cherkasy 18028, Ukraine
Tel.: (0472) 64-56-11, (093) 123-94-02
Welcome to the Educational and Scientific Institute of Computer Technologies and Design
of Kyiv National University of Technologies and Design
Specialty 022 "Design"
Specialization 022.03 "Environmental Design"