MARKETING. Marketing
Educational programmes
→
Bachelor's Degree Programs
FACULTY OF MANAGEMENT AND BUSINESS DESIGN
Specialty: 075 "Marketing"
Educational program "Marketing"
Bachelor's degree
DEPARTMENT OF MARKETING AND COMMUNICATION DESIGN
Welcome to the page of the most popular modern specialty!
Marketing is the "brain" and "soul" of business
Contacts:
01011 Kyiv, Mala Shyianovska (Nemyrovycha-Danchenka) Street, 2, educational building 4, room 4-0604, 4-0608
Phone for inquiries: +38044-256-21-00
e-mail:
Page of the Department of Marketing and Communication Design
Telegram channel of the department with answers to the most popular questions about education https://t.me/mkdknutd
General information
The success of entrepreneurial activity in the modern world depends, first of all, on understanding the requirements of the market, knowledge of consumer demands and preferences, the ability to form a stable demand for goods and services of your company and ensure high competitiveness. The solution of these problems is in the competence of marketers. No economic and managerial specialty requires such diverse knowledge as marketing: from mathematical methods to justify optimal decisions to the subtleties of consumer psychology, from the latest computer information technology to awareness of fashion and design trends. Therefore, it is not surprising that marketers with their extremely broad outlook often hold the positions of vice presidents of companies and other top positions. Studies of the Ukrainian labor market show that.
A marketer is not just needed, but the most needed in business!
To successfully master the educational-professional bachelor's program, entrants must have a complete general secondary education or educational qualification level of a junior specialist and the ability to acquire knowledge, skills and abilities in the field of general economic and specific economic sciences.
External examination for admission 1 course in the specialty 075 Marketing (https://knutd.edu.ua/files/pravila/Dodatok5_2021.pdf)
Admissions:
Address:01011 Kyiv, Mala Shyianovska (Nemyrovycha-Danchenka) Street, 2, educational building 4, 2nd floor.
Phone for inquiries:+ 38044-256-29-75
e-mail:
Characteristics of the educational program:
Educational program:

Marketing

Qualification:

Bachelor of Marketing

Training period

8 semesters (3 years 10 months)

ECTS credits

240

Form of study

full-time / part-time / remote

Learning outcomes:

Upon completion of the course, the bachelor will demonstrate:

Basic ideas about modern methods of marketing activities; communication skills; ability to independently solve scientific problems of research and development of marketing strategy and strategic planning; ability to organize the management of marketing work in different phases; ability to develop long-term and current plans of marketing activities; ability to communicate in writing and orally in a foreign language; the ability to organize diagnostics of the market and the environment of the enterprise; ability to organize exhibitions, fairs and other communication events to promote products on the market.

Sphere of employment:

Employment at enterprises of any organizational and legal form, at enterprises of various profiles and levels, in design organizations, consulting centers, scientific and educational institutions, in particular in the following departments: marketing, supply; marketing research; information support; sales; international relations and others.
It is possible to obtain a military specialty
During the training you will have the opportunity to:
Study of several (at the choice of students) foreign languages;
Participation in the active activities of the student marketing club "M-Team"
interesting and useful use of free time (artistic student groups, sports sections, etc. work at the university);
living in university dormitories;
training at the Department of Military Training;
recreation in the sports and recreation camp of the university.
Those who wish can continue their studies in the master's program.
The educational process at the Department of Marketing and Communication Design uses best practices - workshops, open air lectures and practice-oriented learning. Student marketing club "M-Team" is active.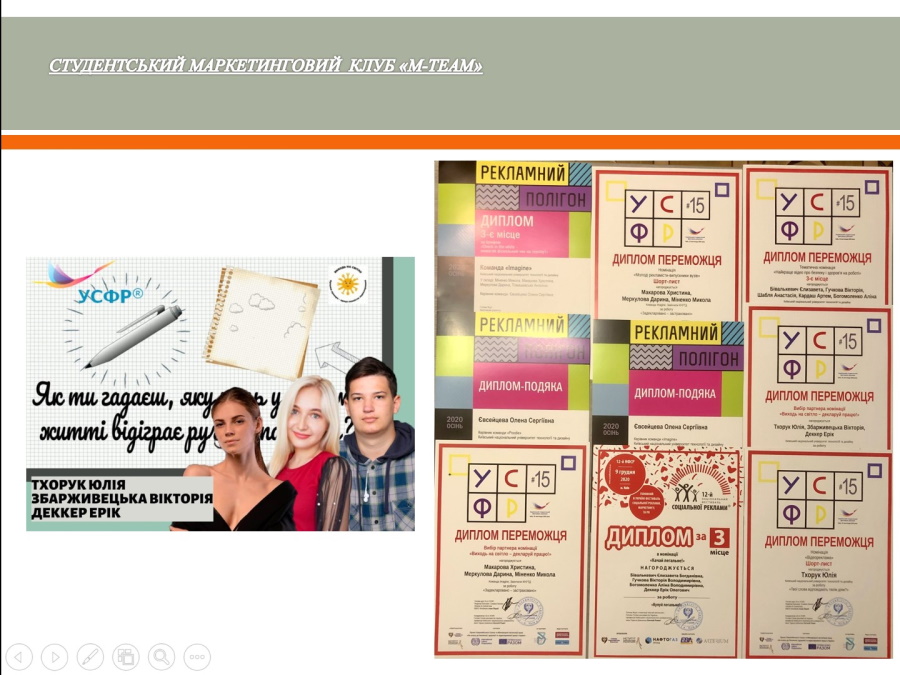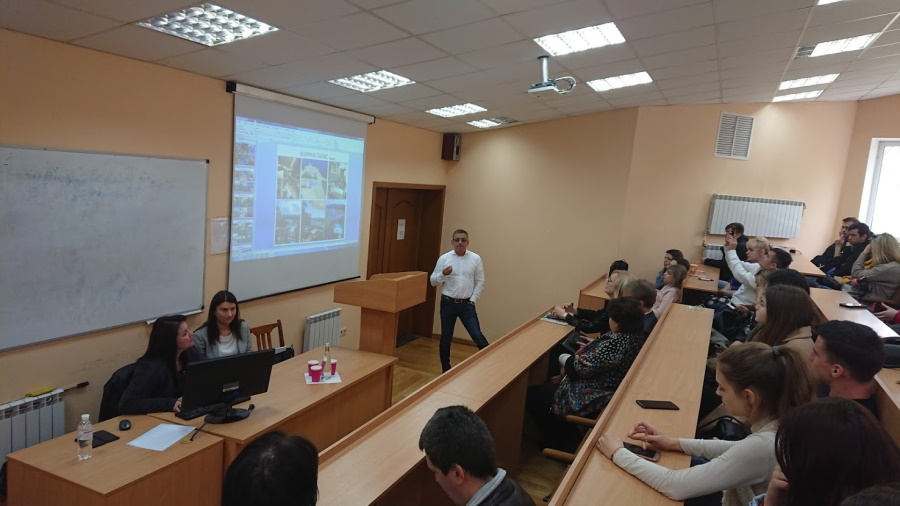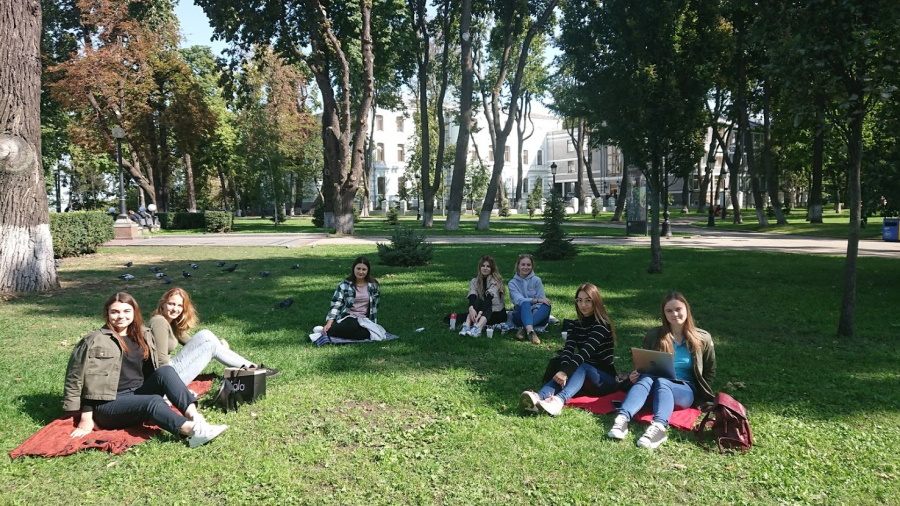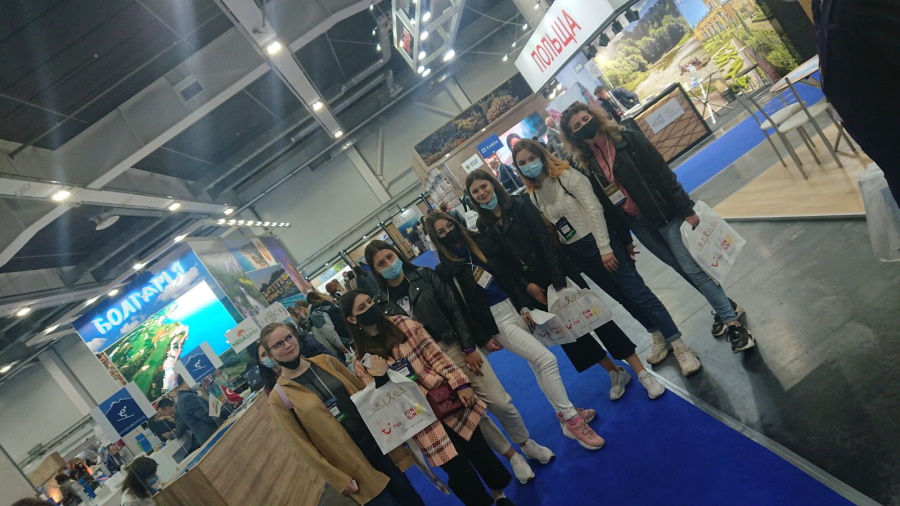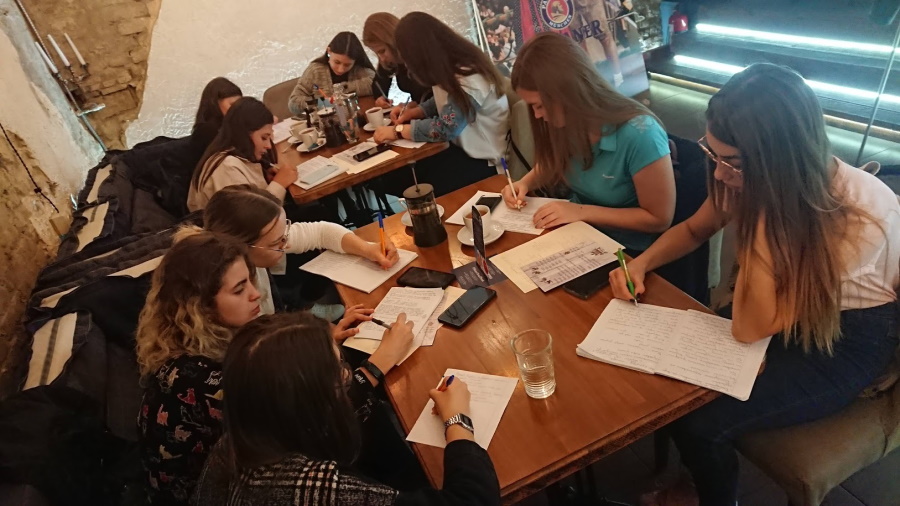 We invite you to study at the Kyiv National University of Technology and Design
on the educational program
"MARKETING"
Departments of Marketing and Communication Design