SOFTWARE ENGINEERING
Educational programmes
→
Bachelor's Degree Programs
FACULTY OF MECHATRONICS AND COMPUTER TECHNOLOGIES
Specialty "121 Software Engineering"
Educational program "Software Engineering"
Bachelor's degree
DEPARTMENT OF INFORMATION AND COMPUTER TECHNOLOGIES
Address:01011 Kyiv, Mala Shyianovska (Nemyrovycha-Danchenka) Street, 4, educational building 4, room 4-0916
Phones for inquiries: +38044 256-21-30, +38044 256-21-89
e-mail: [email protected]
Levels of education for which recruitment is carried out:
The first (bachelor's) level of higher education.
Training is conducted by state order and at the expense of individuals or legal entities.
To enter the 1st year for a bachelor's degree, entrants take competitive subjects (EIT).
Admission to the bachelor's degree is conducted in accordance with the "Rules of admission to the Kyiv National University of Technology and Design."
Phones and contacts of the selection committee:
Address: 01011 Kyiv, Mala Shyianovska (Nemyrovycha-Danchenka) Street, 2, educational building 4, 2nd floor.
Phone for inquiries: + 38044-256-29-75
e-mail: [email protected]
Educational-professional program Software Engineering specialty 121 Software Engineering develops competencies in basic knowledge in the field of information technology and software development, able to solve complex and non-standard problems and problems of applied, scientific and innovative nature in software engineering.
The main programs of the goals are the formation of future specialists' ability to combine general and professional knowledge and content, navigational communications, autonomous activities and responsibilities, as well as opportunities to implement new information technologies in the field of light industry.
Educational-professional program Software engineering takes into account the dynamic development of information technology, the emergence of new technologies and the constant expansion of their use, which led to new requirements, tasks and principles of training IT professionals when you need more than highly qualified programmers with quality education in narrow within the chosen profession, and specialists with modern standards and technologies of industrial software development, able to quickly adapt to new business conditions, work in a team of developers of large IT companies and manage such teams.
Software engineers have the opportunity to work in large IT companies engaged in software development, and in the IT departments of companies in other areas where software development is required (banking organizations, industrial enterprises, consulting firms, etc.). Upon graduation, students receive a diploma of European standard.
Typical initial bachelor's positions: Bachelor of Software Engineering is ready to perform professional work in the following positions: database administrator; data administrator; access administrator; system administrator; software engineer; Software developer; application programmer; computer application engineer; information technology specialist; software development and testing specialist; computer program specialist; technician-programmer.
Competitive advantages:
staffing - highly qualified teaching staff in accordance with the requirements of the profile and direction of the specialty;
partnership with leading domestic and foreign IT companies;
partnership with domestic and foreign educational and research institutions;
available scientific circle "Software Development", where students acquire the ability to design and implement interesting projects using Visual Studio;
the department promotes professional orientation and employment of graduates;
the university has sports sections and creative clubs.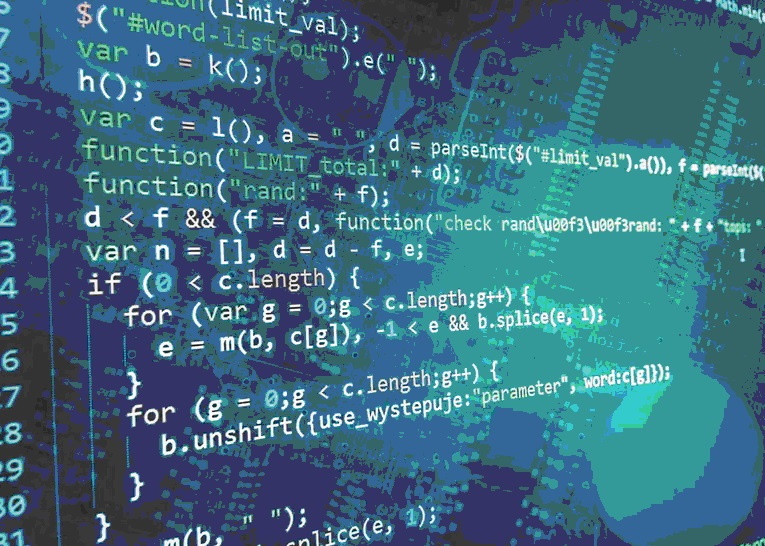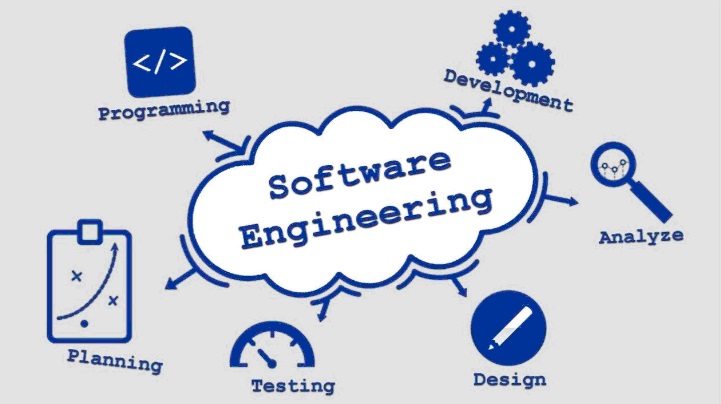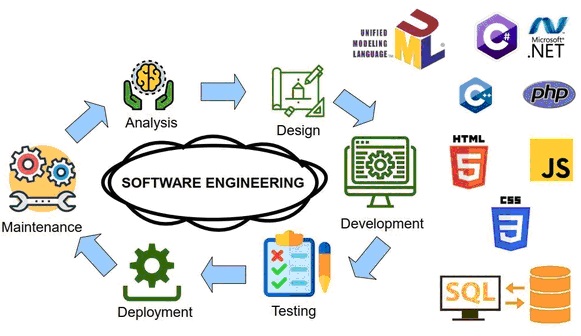 Studying at the university.
The educational process is accompanied by modern communication tools through the "Modular environment of the educational process KNUTD", "Electronic Journal", "Zoom", "Google Meet" and others that provide students with convenient access to electronic educational resources, including teaching materials from disciplines (lecture notes, guidelines, textbooks, manuals, presentation materials, etc.), the ability to submit reports, perform control tests, consult with teachers on forums, learn about class schedules, consultations, exams, learning outcomes and much more, which also allows you to implement continuity of distance learning, even in the languages of a possible lockdown. In order to deepen students' knowledge of fundamental and general professional disciplines, annual internships at basic enterprises and research institutions are provided.
As a result of training, students acquire the following knowledge and professional skills:
Analyze, purposefully search for and select the necessary information and reference resources and knowledge to solve professional problems, taking into account modern advances in science and technology;
Be able to choose and use the appropriate task methodology for creating software;
Know and apply in practice the fundamental concepts, paradigms and basic principles of operation of language, instrumental and computational software engineering;
Be able to develop a human-machine interface;
Know and be able to use methods and tools for collecting, formulating and analyzing software requirements;
Conduct a pre-project survey of the subject area, systematic analysis of the design object;
Choose source data for design, guided by formal methods of describing requirements and modeling;
Apply effective approaches to software design in practice;
Know and apply methods of algorithm development, software design and data and knowledge structures;
Apply in practice the tools of domain analysis, design, testing, visualization, measurement and documentation of software;
Motivated to choose programming languages and development technologies to solve problems of software creation and maintenance;
Have navigation team development, approval, design and release of all types of software documentation;
Be able to use methods of component software development;
Knowledge and content of the use of information technology box, data storage and transmission;
Know and be able to apply methods of software verification and validation;
Know and be able to apply methods and tools of project management;
Be able to calculate the economic efficiency of software systems;
Know, analyze, select, skillfully apply the means of information security (including cybersecurity) and data integrity in accordance with the applied tasks and software systems;
Be able to document and present the results of software development;
Use technologies for designing complex systems, choose CASE tools; formulate technical and economic requirements, develop information and software systems using templates and computer-aided design.
The place of professional activity of a software engineering specialist is:
large IT companies engaged in software development;
IT departments of companies in other areas where software development is required (banking organizations, industrial enterprises, consulting firms, etc.);
companies whose activities are related to the provision of services in the field of IT, the creation of software for various purposes, including accounting and management systems, e-commerce, business information security systems, etc .;
research and educational divisions of educational institutions of different levels.
The place of professional activity of a software engineering specialist is:
Upon successful completion of their studies, graduates receive a diploma of basic higher education of the established state standard in the specialty 121 Software Engineering: Bachelor of Information Systems and Technology - 3 years and 10 months of study (full-time study based on complete general education).
The military training
Simultaneously with basic higher education, 3rd and 4th year students are given the opportunity to obtain a military accounting specialty
"Organization of food, material, skipper and trade and household supply" upon receipt at the end of the officer's rank. The time of military training is coordinated with the schedule of students at the university.
All students of the Faculty of Mechatronics and Computer Technology, who live in cities and towns outside of Kyiv and Kyiv region, are provided with accommodation in dormitories located near the university buildings.