INTELLIGENT SYSTEMS OF RENEWABLE ENERGY & ELECTRIC VEHICLE
Educational programmes
→
Bachelor's Degree Programs
INSTITUTE OF ENGINEERING AND INFORMATION TECHNOLOGIES
Specialty 141 "Electrical power engineering, electrical engineering and electromechanics"
Educational program
«INTELLIGENT SYSTEMS OF RENEWABLE ENERGY & ELECTRIC VEHICLE»
First (bachelor) level of high education
Department of Computer Engineering and Electromechanics
Contact Information:
Address: 01011 Kyiv, Mala Shyianovska (Nemyrovycha-Danchenka) Street, 2, academic building 1, 1st floor, auditoriums 1-0109, 1-0111, 1-0128.
Head of the department, Doctor of Technical Sciences, Professor Zlotenko Boris
Phone for information: + 38 044 256 2903, + 38 044 256 2940.
Selection committee: +38 044 256–29–75
Department of Computer Engineering and Electromechanics
e-mail:
General information
Dear Applicants! We welcome you on our page and invite you to join us for training!
Electrical power engineering, electrical engineering and electromechanics is a specialty that largely determines the level of scientific and technological progress and the material culture of modern civilization. Its boundaries are constantly expanding, and the content deepens due to the discovery of new physical principles and the use of the latest materials and technologies.
The mission of the department: the formation of a scientific and technical elite, which has a creative resource for the creation and implementation of new technology and innovative intelligent technologies in the electric power industry, in particular renewable, electrical technologies and electromechanics.
Educational program «Intelligent systems of renewable energy & electric vehicle» is aimed at training a specialist who is able to use professionally-profiled knowledge, skills and practical skills in the field of electrical engineering to solve specialized problems in the development, design, maintenance of intelligent systems using renewable sources and power sources of electric vehicles, as well as to solve practical problems in professional activities taking into account modern trends in the development of the industry.
After successfully completing their studies, graduates receive a European-style diploma, which is recognized throughout the world, and have the opportunity to continue their studies at KNUTD in order to obtain an educational degree "Bachelor".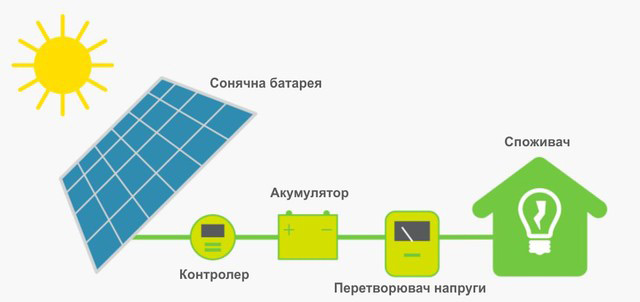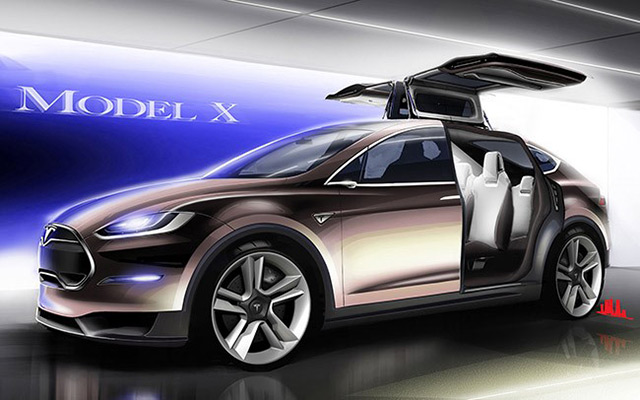 For admission to the 1st year of full-time education in the educational program «Intelligent systems of renewable energy & electric vehicle» specialty 141 "Electrical power engineering, electrical engineering and electromechanics" are invited to applicants with a complete secondary education who have successfully passed external independent assessment in subjects approved by the rules of admission to KNUTD. The list of competitive subjects in the certificate of the Ukrainian Center for the Assessment of the Quality of Education can be found by reference.
The procedure and deadlines for accepting applications and documents for participation in the competitive selection to a state institution of higher education for obtaining an educational degree "Bachelor" is carried out in accordance with the current "Rules for admission to study at the Kyiv National University of Technology and Design".
Training in the educational and scientific program "Electricity, Electrical Engineering and Electromechanics" is carried out by the expense of individuals and legal entities (by contract).
Training period: 3 years 10 months.
Training courses
To prepare for admission to the specialty 141 "Electrical power engineering, electrical engineering and electromechanics" in the center of pre-university and individual education KNUTD offers preparation for external independent assessment.
Graduates can receive additional points for admission to engineering and technical specialties up to 5% of the competitive score.
Skills and knowledge
Based on the results of training bachelor on intelligent systems of renewable energy & electric vehicle acquires knowledge and skills:
use computer technology 3D - modeling and virtual research of electric power, electrical and electromechanical equipment and intelligent control systems;
carry out the necessary technical calculations in the design of intelligent systems in the field of renewable energy and for electric vehicles, taking into account the specific conditions of their practical use;
know the principles of operation of wind and solar power plants;
use information technology to solve experimental and practical problems in the field of professional activity;
use professionally-profiled knowledge and practical skills in natural and technical sciences for the study of intelligent systems;
to carry out safe technical use of electrical equipment, electrical, electronic, computer automated control systems.
In order to ensure a high level of training of specialists at the Department of Computer Engineering and Electromechanics, a specialized computer class has been created, scientific circles are working under the guidance of the leading teachers of the department - doctors of technical sciences, in particular, the scientific circle "Prospects of Alternative Energy". Students annually give reports at the All-Ukrainian and International scientific conferences of young scientists and students, publish scientific articles, take part in the Olympiads in general technical and special disciplines, in the All-Ukrainian and international competitions of student research papers.
University studies
The training is carried out by highly educated specialists with scientific authority and extensive work experience both in production and in design organizations.
The department has laboratories equipped with modern instruments and equipment, allowing to consolidate the theoretical knowledge gained in practice.
The university successfully operates the "Modular environment of the educational process KNUTD", which provides students with the opportunity to independently use electronic educational resources, including teaching materials on academic disciplines (lecture notes, methodological instructions, textbooks, teaching aids, presentation materials, etc. .), submit reports, take tests, ask questions to teachers on the forums and receive answers to them, find out the schedule of classes, consultations, exams, learning outcomes and much more. Students have the opportunity to master modern specialized disciplines:
Measurement in electrical power engineering, electrical engineering and electromechanics.
Analog and digital electronics.
Electrical machines and apparatus.
Semiconductor converters of energy in power engineering and electric drive.
Mathematical and computer modeling of systems.
Theory of the electric drive.
Intelligent systems for energy efficient management of energy redistribution.
Electrical systems and networks.
Microprocessor-based means of intelligent systems.
Renewable sources and energy storage.
Theory of automatic control.
Applied mechanics.
Computer graphics and multimedia.
Employment
A graduate of the Department of Computer Engineering and Electromechanics is suitable for employment in enterprises, organizations and institutions operating in the field of electricity, electrical engineering and electromechanics, can work in the field of design, production, operation, organizational and managerial, engineering and economic, environmental and commercial activity. Specialists who have mastered the program "Intelligent systems of renewable energy and electric vehicles" can perform professional work as teachers of vocational education, hold positions of junior management of industrial enterprises, research institutions, commercial structures, namely: an engineer for the introduction of new technology and technologies, systems management and maintenance engineer, calculations and modes engineer, production preparation engineer, repair engineer, research engineer, engineer for analysis of renewable energy facilities.
Information about the possibility of obtaining a military specialty, the availability of hostels
Students of the Department of Computer Engineering and Electromechanics have the opportunity, in parallel with the basic higher education, to receive a military registration specialty "Organization of food, clothing, skipper and trade and household support" with receiving an officer rank after graduation. Students are given a separate day for military training in the class schedule.
All students of the Institute of Engineering and Information Technologies living in cities and towns outside of Kiev and the Kiev region are provided with accommodation in a hostel located nearby the educational buildings of the university.
It is possible to study on an individual, convenient schedule for students, which allows you to combine study with work.
During your studies, you will be able to:
obtaining a double degree on the basis of student international mobility;
study of several (at the choice of students) foreign languages;
interesting and useful use of free time (student art groups, sports sections, etc. work at the university);
rest on preferential vouchers in the youth sports and recreation camp KNUTD, located in the picturesque area of the Kyiv region on the banks of the Kozinka River.
Our students use the dining room, sports halls, stadium, library.
WE INVITE
Enter the Kiev National University of Technology and Design
for educational program
«INTELLIGENT SYSTEMS OF RENEWABLE ENERGY & ELECTRIC VEHICLE»
Department of COMPUTER ENGINEERING AND ELECTROMECHANICS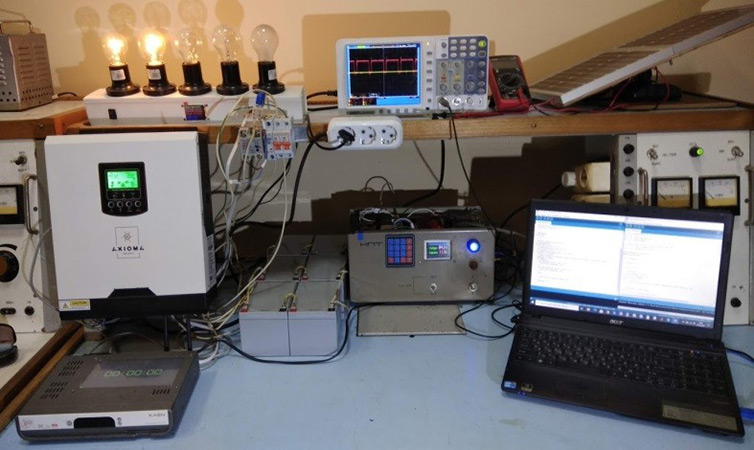 Our motto:
Education is the most powerful weapon you can use to change the world