SYSTEM ANALYSIS AND MANAGEMENT
Educational programmes
→
Bachelor's Degree Programs
Specialty 124 System analysis
Educational program "SYSTEM ANALYSIS AND MANAGEMENT"
Bachelor's degree
Department of Computer Engineering and Electromechanics
Contact Information:
Address: 01011 Kyiv, Mala Shyianovska (Nemyrovycha-Danchenka) Street, 2, educational building 1, 1st floor, auditoriums 1-0109, 1-0111.
Head of the department: Doctorof technical sciences, professor Zlotenko Borys Mykolayovych
Phone for inquiries: + 38 044 256 2903, + 38 044 256 2940.
Admissions Committee: +38 044 256-29-75
Page of the Department of Computer Engineering and Electromechanics
e-mail: [email protected]
General information
Dear Applicants! We welcome you to our page and invite you to study with us!
Currently, almost every organization, regardless of ownership, whether a large or medium-sized business or public authority has its own information and analytical unit. The staff of such divisions consists mainly of specialists in engineering and sometimes economic areas. However, today we need qualified specialists in the field of information and analytical support of management decisions. These are specialists of a new type - systems analysts who have conceptual thinking, methods of innovation based on new information technologies. Such specialists are able to solve poorly formalized tasks, such as developing strategies for socio-economic and socio-political development of regions, improving the budget process, determining the innovation potential of industries, territories, regions and much more.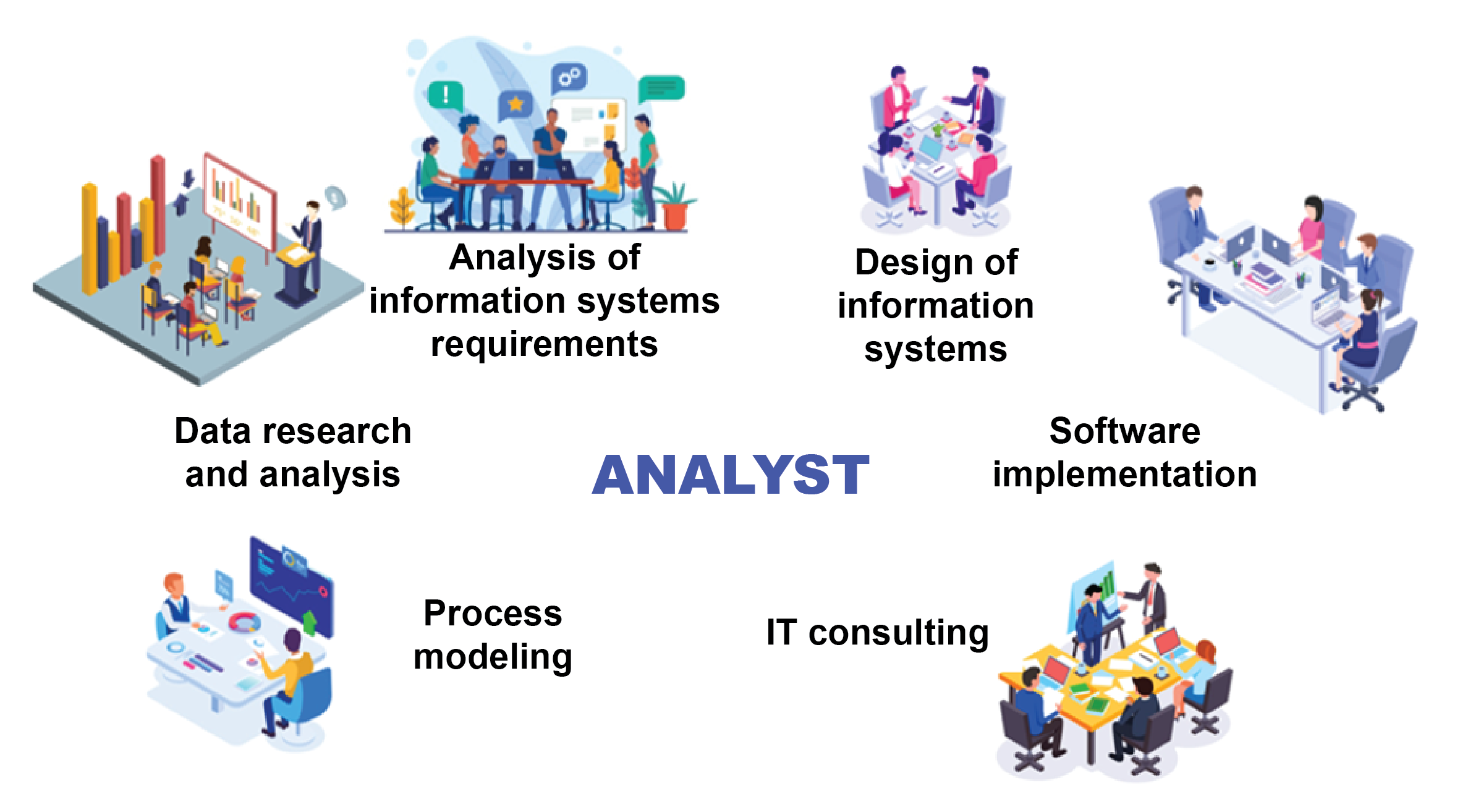 The educational program "Systems Analysis and Management" is aimed at training professionals, capable of developing and applying methods and tools of systems analysis to solve management problems in complex systems; formation and development of general and professional competencies in the field of systems analysis, aimed at acquiring the knowledge, skills and abilities necessary to solve management problems based on systems methodology.
The educational-professional program develops theoretical and practical training in the field of systems analysis to ensure management in complex systems, as well as the introduction of innovative information technologies everyday life.
Upon successful completion of their studies, graduates receive a Diploma of the European standard, recognized worldwide, and have the opportunity to continue their studies at KNUTD, obtaining Master's degree.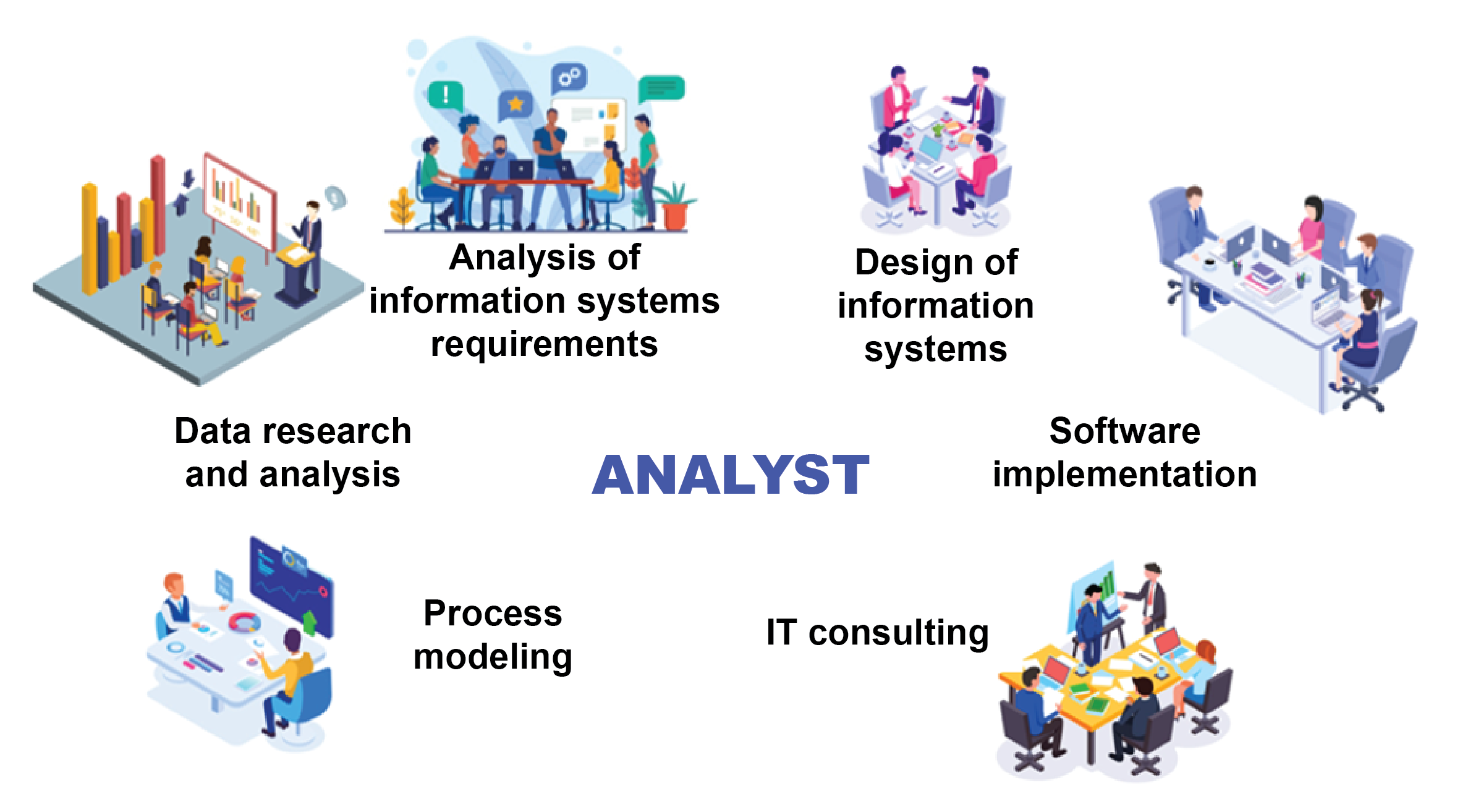 Applicants who have completed general secondary education and have successfully passed an external independent assessment in subjects approved by the rules of admission to KNUTD are invited to enter the 1st year of full-time or, part-time (distance-distance) forms of study in the specialty 124 "System Analysis". The list of competitive subjects in the certificate of the Ukrainian Center for Educational Quality Assessment can be found by following the link.
The procedure and deadlines for applications and documents for participation in the competitive selection to a state institution of higher education for the degree of "Bachelor" is carried out in accordance with the current "Rules of admission to the Kyiv National University of Technology and Design."
Training is carried out both by state order and at the expense of individuals and legal entities (under contract).
Academic term: 3 years 10 months.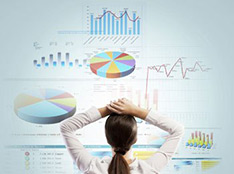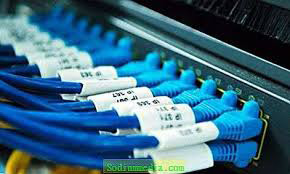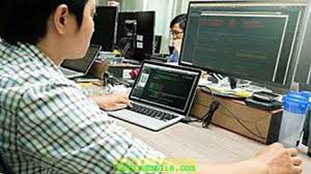 Skills and knowledge
According to the results of training, the Bachelor of systems analysis acquires following knowledge and skills:
understands and applies on practice the methods of statistical modeling and forecasting, evaluates the original data;
knows and being able to apply the basic methods of setting and conditions and solving problems of systems analysis in conditions of uncertainty of goals, external conflicts;
knows the basics of optimization theory, optimal control, decision theory, can apply them on practice, in order to solve applied control problems and design complex systems;
knows modern methods of developing programs and software packages and making optimal decisions about the composition of software, algorithms, procedures and operations;
knows and can apply on practice database and knowledge management systems and information systems;
designs, implements, tests, maintains, operates software tools for working with data and knowledge in computer systems and networks.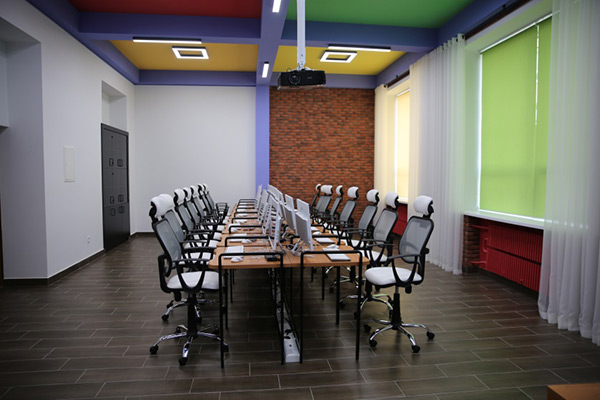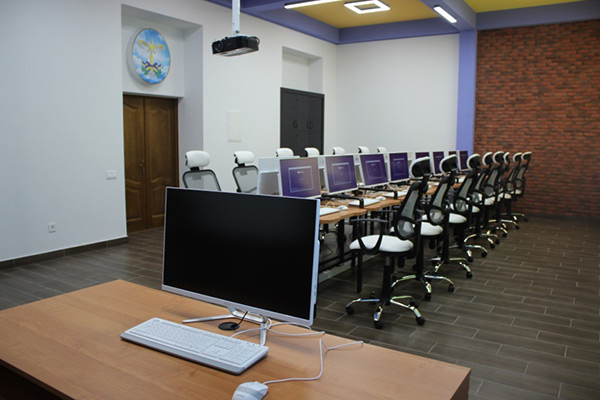 In order to ensure a high level of training at the Department of Computer Engineering and Electromechanics, a specialized computer class has been created, where scientific groups work under the guidance of leading teachers of the department - doctors of technical sciences.
Every year students make reports at International and All-Ukrainian scientific conferences, publish scientific articles, take part in competitions in general technical and professional disciplines.
Studying at the university
All scientific and pedagogical workers, who provide the educational program on qualification, correspond to a profile and a direction of the educational components which are taught; have the necessary experience of pedagogical work and experience of practical work. In the process of organizing training, professionals with experience in research / management / innovation / creative work and / or work in the specialty are involved.
The university successfully operates "Modular environment of the educational process KNUTD", which provides students with the opportunity to use electronic educational resources, including teaching materials in academic disciplines (lecture notes, guidelines, textbooks, manuals, presentation materials, etc.), to pass reports, take tests, ask questions to teachers on forums and get answers to them, learn about the schedule of classes, consultations, exams, learning outcomes and much more.
Students have the opportunity to master modern specialized disciplines:
Foreign language of professional orientation
System analysis and management
Data structures and analysis
Architecture of computers, systems and networks
Calculation methods, algorithmization and programming
Software engineering
Information security in computer systems and networks
Automated design of computer systems and networks
Decision making systems and methods
Innovative information technologies and systems
Computer systems and network administration
Modeling of computer systems and networks
Employment
The specialist in "System Analysis and Management" is suitable for employment in enterprises, organizations and institutions operating in the field of information technology and systems analysis
Graduates of the specialty "Systems Analysis and Management" can hold following positions:
Analyst, business analyst, requirements analyst;
Developer, administrator and analyst of databases and knowledge bases;
Head of Information Technology Department;
Software development and testing specialist;
Specialist in computer program development;
System Administration Technician;
Computer system technician
Technician of structured cabling system;
Computer (information and computing) center technician
IT consulting specialist and others.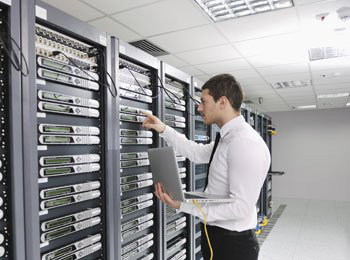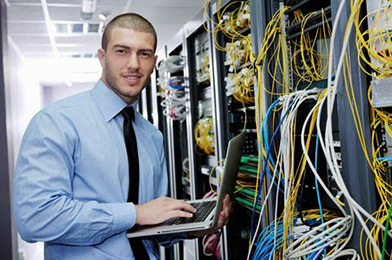 Information on the possibility of obtaining a military specialty, the availability of dormitories
Students of the Department of Computer Engineering and Electromechanics have the opportunity, in parallel with basic higher education, to obtain Officer's rank in a military accounting specialty "Organization of food, clothing, skipper and trade and household supplies". Students are given a separate day in the schedule for military training.
All students of the Educational and Scientific Institute of Engineering and Information Technologies living in cities and towns outside Kyiv and Kyiv region are provided with accommodation in a dormitory located near the university buildings.
It is possible to study on an individual, convenient schedule for the student, which allows to combine study with work.
During the training you will have the opportunity to:
obtain a double diploma on the basis of student international mobility;
study several foreign languages (at the choice of students);
interesting and useful use of free time (the university has artistic student groups, sports sections, etc.);
recreation on preferential vouchers in the youth sports and recreation camp KNUTD, located in the picturesque area of Kyiv region on the banks of the Kozynka river.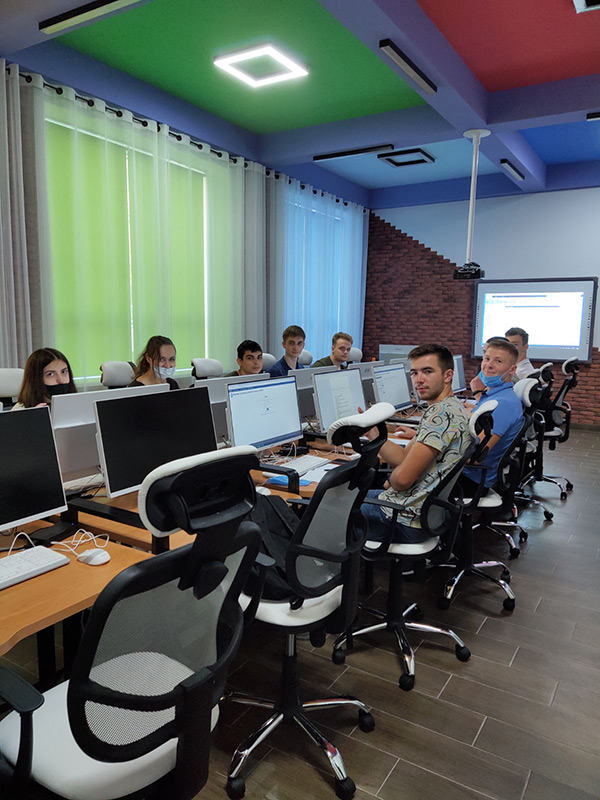 Our students use the dining room, gyms, stadium, library.
WE SINCERELY INVITE
to enter the Kyiv National University of Technology and Design
on the educational program
"SYSTEM ANALYSIS AND MANAGEMENT"
Department of COMPUTER ENGINEERING AND ELECTROMECHANICS
"… The ability to analyze should not be confused with simple ingenuity, because the analyst is always ingenious, while not every inventive person is capable of analysis…"
Edgar Allan Poe
We look forward to seeing you among our students!