Specialty: 182 Consumer industry technologies
Educational program "Textile engineering"
Educational degree "bachelor"
DEPARTMENT OF TEXTILE TECHNOLOGY AND DESIGN
Address:
01011 Kyiv city, Mala Shyianovska (Nemyrovycha-Danchenka) Street, 2, educational building 1, room. 1-0394, building 2, room 2-0303
Phones for inquiries: +38 044-256-29-38, + 38044-256-21-35
e-mail:
The level of education for which applicants are recruited:

the first (bachelor's) level of higher education
Studying is carried out under the state order and at the expense of individuals or legal entities.
Admission to study for an educational bachelor's or master's degree is carried out by the "Rules for admission to the Kyiv National University of Technologies and Design".
Phones and contacts of the selection committee
Address: 01011 Kyiv city, Mala Shyianovska (Nemyrovycha-Danchenka) Street, 2, educational building 4, 2nd floor.
Phone for inquiries: +38 044-256-29-75
e-mail: [email protected]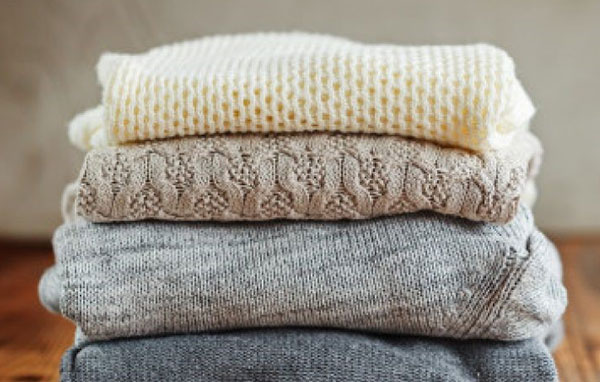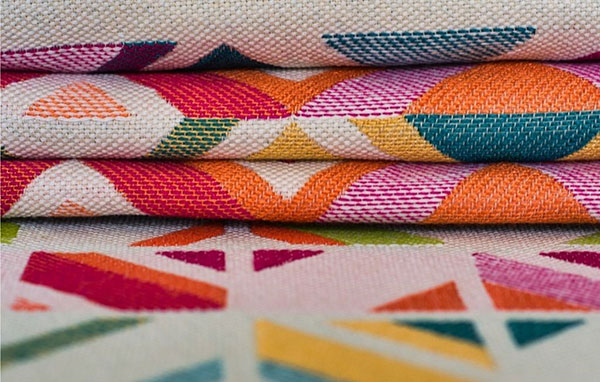 The textile industry is a huge global fashion industry that constantly surrounds us: floors, walls, furniture, clothing, footwear, haberdashery, gift-wrapping, postcards and even automotive upholstery. This is one of the largest areas for the implementation of design skills in artistic and color and technological design of material objects. Due to the many different types of materials applied to different surfaces, placed in different contexts, textiles take their place in fashion, buildings, science and even in terms of human health and emotional well-being.
This educational program is interesting for those who like to work with color, patterns, texture, fabrics, knitwear and other textile materials; create decorative patterns and new surface designs; to be engaged in finishing of textile materials. Students will have the opportunity to learn about the basic technologies of the textile industry (spinning, weaving, knitting, nonwovens and composite structures), as well as basic technologies for finishing, including embroidery and painting, dyeing and printing, including silkscreen and digital printing. The research activities in the framework of practical and laboratory work will help to understand the contexts in which textiles can be used. The manufacturing process itself - the study of materials, methods, colors, images and the sense of touch - will stimulate innovation that exceeds expectations.
The program provides the acquisition of practical, professional and entrepreneurial skills that will allow you to work in a team or even start your own business in the field of textile and product design. Applicants will have the opportunity to study textiles in the broadest sense of the word and gain a wide range of competencies from the ability to create the latest textile materials with specified functional properties to the implementation of effective technological processes; the opportunity to focus on a variety of specialized areas of textile engineering, including textiles for fashion, textiles for interiors, textiles for design and textiles for medical and technical purposes.
As a result of training, students acquire the following knowledge and professional skills:
knowledge and understanding of the technology of textiles with certain functions and special properties;
be able to form the structure and sequence of technological processes in textile manufacture for different purposes;
knowledge and understanding of the sequence of technological processes, the principles of choosing the technology and equipment for textile finishing and coloring depending on their raw material composition and the required consumer properties;
knowledge and understanding of basic concepts and tasks of nanotechnology, methods of obtaining and properties of nanoobjects in textile production;
based on knowledge of the composition, color and color of textile products to be able to develop ornamental textiles with colored, openwork, embossed patterns;
Be able to create basic patterns of textile products and determine the sequence of technological operations in their sewing;
Be able to design textiles and products of complex spatial shape;
Be able to use universal and specialized computer-aided design systems in solving technological and design tasks.
Upon successful completion of their studies, graduates receive a diploma of basic higher education in the field of knowledge 18 - Production and Technology in specialty 182 - Consumer industry technologies, educational program "Textile Engineering" with the following educational qualifications:
Bachelor of Consumer industry technologies,
Term of study - 4 years, form of study - full-time or part-time.
The place of professional activity of the technologist-designer is:
state, commercial and joint venture enterprises in the field of technology and design of textile materials and products in Ukraine and abroad;
design studios, fashion studios;
scientific institutions and firms engaged in the design of textile products.
Students of the Department of Textile Technology and Design, based on the results of the first (bachelor's) level of higher education have the opportunity to continue their master's degree in educational and professional master's degree programs (1 year 4 months) in 182 Consumer industry technologies.
At the Faculty of Fashion Industry of KNUTD there is a postgraduate course in 182 Consumer industry technologies and 132 Materials Science, and accordingly students of the Department of Technology and Design of Textile Materials have the opportunity to study in graduate school, defend a dissertation and obtain a doctorate.
All students of the Faculty of Fashion Industry are provided with accommodation in a dormitory located near the university buildings.