POLITOLOGY. Political Science and Public Communications
Educational programmes
→
Bachelor's Degree Programs
Specialty 052 Political Science
Study program: Political Science and Public Communications
Degree of higher education: bachelor
Department of Private and Public Law
Political scientist is a prestigious and popular specialty
Mala Shyianovska (Nemyrovycha-Danchenka) Street, 2, Kyiv

4 building, 2 floor, 208 room

Kyiv 01011

e-mail: , [email protected]

Admissions Committee: (044) 256–29–75
General Information
Dear entrants!
Training in the study program "Political Science and Public Communications" is aimed at training professionals to address strategic issues of management of the political sphere, public and corporate sector, establishing and organizing public communications in the system of public authorities and the public able to perform professional responsibilities in the conditions of external and internal factors of influence of the competitive political environment by means of tools of political products, brands and technologies of lobbying.
Political scientist is a prestigious modern profession that correlates with the demands prevailing in modern Ukrainian and international labor markets, which guarantees the applicant confidence and stability in future life.
Studying the study program "Political Science and Public Communications", you will form a number of general and professional competencies that will help you take a worthy place in the labor market.
| | |
| --- | --- |
| Study program | Political Science and Public Communications |
| Degree | Bachelor |
| Term | 3 years and 10 months |
| Credits of ECTS | 240 |
| Form of studies | daily / in absentia |
| Learning outcomes | After completing the course of studies, a bachelor of political science will become a highly qualified competitive specialist who will demonstrate the ability to solve complex professional problems and practical problems of professional activity in the formation and implementation of both domestic and foreign policy, electoral management, establishment and implementation, public relations, political lobbying, political advertising, branding, which is an integral part of the management of modern political systems around the world, both domestically and internationally. |
| Career opportunities | The Bachelor of Political Science can work in positions of state authorities, local governments, bodies of public, political and self-governing organizations, in commercial structures, in international organizations, in research institutions. |
The University has the Military Department where young men and women can be trained to obtain a military speciality.
Those who are willing can continue their studies in the Master's programme.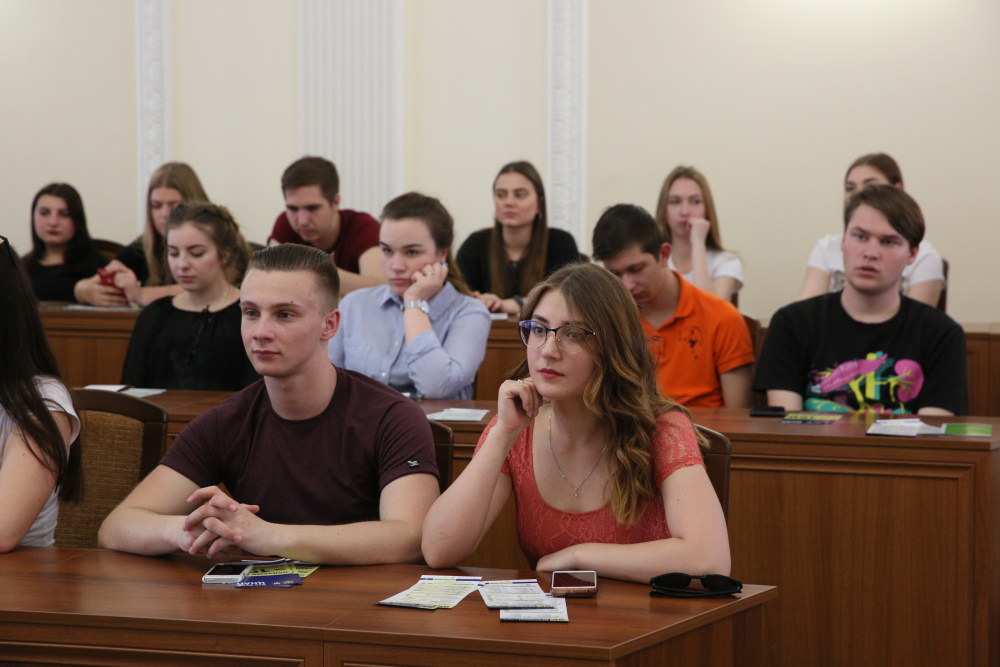 WE ARE LOOKING FORWARD TO HAVING YOU JOIN US FOR THE STUDY PROGRAMME
POLITICAL SCIENCE AND PUBLIC COMMUNICATIONS
WELCOME TO KYIV NATIONAL UNIVERSITY OF TECHNOLOGIES AND DESIGN
DEPARTMENT OF PRIVATE AND PUBLIC LAW