APPLIED MECHANICS. Mechatronics and robotics
Educational programmes
→
Master's Degree Programs
FACULTY OF MECHATRONICS AND COMPUTER TECHNOLOGIES
Specialty "131 APPLIED MECHANICS"
Educational program "Mechatronics and robotics"
The educational degree "master"
DEPARTMENT OF APPLIED MECHANICS AND MACHINES
Address:
Education Building 1, room 1-0152, 1-0165
Department of Mechanical Engineering
Kyiv National University of Technologies and Design,
Mala Shyianovska (Nemyrovycha-Danchenka) Street, 2,
Kyiv 01011,
Ukraine
Tel.: +38044-215-21-68, +38044-256-29-94
E-mail:
Levels of education for which recruitment is carried out:
The second (master's) level of higher education.
Training is conducted by government order and at the expense of physical or legal persons.
To enter for a master's degree, entrants take entrance examinations.
Admission to the master's degree is conducted in accordance with the "Rules of admission to the Kyiv National University of Technology and Design".
Phones and contacts of the admissions committee
Address:
Education Building 4, 2nd floor
Mala Shyianovska (Nemyrovycha-Danchenka) Street, 2,
Kyiv 01011,
Ukraine
Tel.: +38044-256-29-75
E-mail:
Mechatronics is a branch of applied robotics that combines the knowledge of precision mechanics with electronic, computer and electromechanical modules that allow you to create, operate and maintain innovative technical facilities with computer control.
Robotics is an applied science that covers the design, development and use of robots, as well as computer systems for their control, sensor (based on output signals) feedback and information processing of robotic technical systems (RTS). Robotics is considered to be the most popular field of mechatronics.
Educational and professional program Mechatronics and Robotics for those who want to design new models of technical systems using the latest mathematical products, engineering systems of computer-aided design and 3D modeling systems, as well as maintenance and repair of equipment and facilities of various industries. Provides an opportunity for future professionals to maintain, design, research and manufacture equipment, machines, new robots and almost any modern equipment: from space, military, aviation, automotive technology to washing machines and sewing machines.
The program consists in in-depth theoretical, special practical and research training, generalization of results of research, design decisions and is carried out in the active research environment directed on designing, operation and service of designs of the car, the equipment equipped with mechatronic and robotic means, system complexes used in the field of light industry.
The training program takes into account the specifics of the development of promising areas of mechatronics and robotics as elements of the machine-building complex, technological logistics equipment and various technical means, or controls of industrial equipment, application of leading technologies of design, calculations, 3D modeling, maintenance of various branches of machine-building complex of Ukraine. outside.
Upon graduation, students receive a diploma of European standard.
Typical initial positions of masters.
The graduate is suitable for employment at enterprises, organizations and institutions operating in the field of mechanical engineering in the following positions: design engineer (mechanic), technological engineer (mechanic), mechanical engineer, researcher, teacher, engineer, engineer for mechanization and automation of production processes; engineer for mechanization of labor-intensive processes.
Competitive advantages:
staffing - highly qualified teaching staff in accordance with the requirements of the profile and direction of the specialty;
partnership with leading domestic and foreign IT companies "Intersed Ukraine", Engineering Company "Technopolis" and CoreTech System Co., Ltd. - official representatives of world leaders in the field of 3D design solutions and technological preparation of production DS SolidWorks Corp., Parametric Technology Corp., Geometric Technologies Inc., and ANSYS Inc. and Moldex 3D. On the basis of license agreements concluded with companies, the department uses in the educational process and research training programs and specialized software SolidWorks, CAMWorks, Creo PTC, and ANSYS and Moldex 3D;
partnership with domestic and foreign educational and research institutions;
partnership with leading industrial enterprises and institutions of the regions MTK LLC, Technopolis Engineering Company LLC, DANA-MODA LLC, Legpromengineering LLC, MR ENGINEERING LLC, TexTemp PJSC, ArtemN SAH », Camozzi and others;
existing scientific circles "Robotics", "Mechatronics" and "Industrial Design", where students acquire the ability to make independent decisions of professional, scientific and innovative problems;
student teams - multiple winner of the All-Ukrainian Olympiads in various specialties in the field of mechanical engineering;
the department promotes professional orientation and employment of graduates;
the university has sports sections and creative clubs.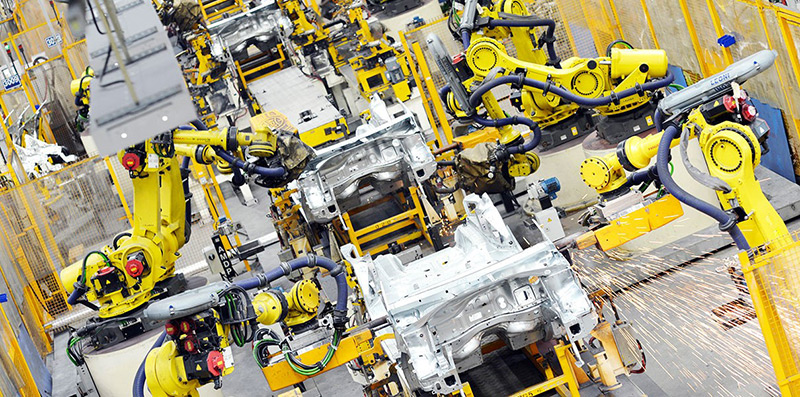 Studying at the university
The educational process is accompanied by modern communication tools through the "Modular environment of the educational process KNUTD", "Electronic Journal", "Zoom", "Google Meet" and others that provide students with convenient access to electronic educational resources, including teaching materials from disciplines (lecture notes, guidelines, textbooks, manuals, presentation materials, etc.), the opportunity to submit reports, perform tests, consult with teachers on forums, learn about the schedule of classes, consultations, exams, learning outcomes and much more, which also allows you to implement continuity of distance learning even in conditions of a possible lockdown.
Practical training
At the Department of Applied Mechanics and Machines in the training of specialists in industrial engineering in-depth study of modern 3D modeling systems using CAD / CAE / CAM systems SolidWorks, CAMWorks, Creo PTC, ANSYS and Moldex 3D augmented reality technologies Vuforia Studio PTC, etc. used in the project products for various purposes (parts and mechanisms of machines, welded structures, sheet metal and plastic products, molds and other products of various complexity), industrial design and visualization.
Students are given the opportunity to take the SolidWorks Proficiency Exam and obtain the appropriate Dassault Systemes International Certificate (CSWA: Certified SOLIDWORKS Associate).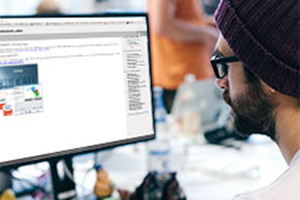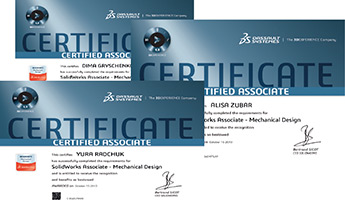 Professional disciplines are conducted in specialized classrooms, which are equipped with elements of mechatronics from Festo (Germany), Camozzi, Arduino (Italy) and robotics, industrial and mock-up microcontrollers from Arduino, various programming languages (Arduino IDE, Marzing Grlinbl, FluidBim, Diagram and others), 3D printers, etc.
In order to deepen students' knowledge of fundamental and general professional disciplines, annual internships at basic enterprises and research institutions are provided.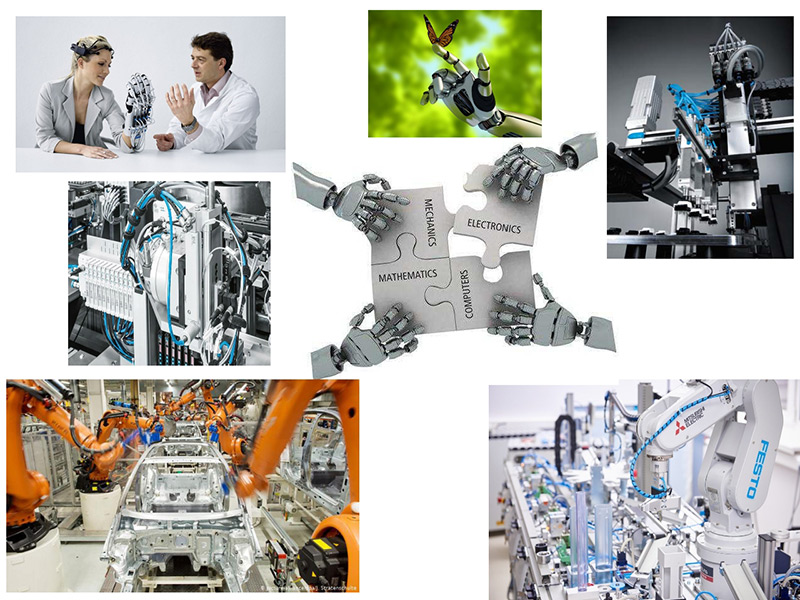 The level of preparation of students by the Department of Applied Mechanics and Machines is confirmed by numerous diplomas, certificates and prizes at national competitions and Olympiads, as well as high positions of graduates of previous years.
As a result of training, students acquire the following knowledge and professional skills:
ability to solve problems using advanced engineering methods of calculations, perform modeling, static and dynamic analysis of structures, mechanisms, materials and processes at the design stage using modern computer systems;
application of knowledge of the structure, operation, hardware and software of information and measuring computerized systems in machine-building production and understanding of the basics of the organization of the production process;
ability to apply methods of designing machines and equipment of branch mechanical engineering, to prepare production and to operate products, using automatic systems of maintenance of a life cycle and systems of the automated designing;
ability to work with various sources of technical information on physical and electronic media, in particular, in a foreign language;
ability to improve the operation of facilities and processes of industrial engineering on the basis of automatic control systems;
substantiate and evaluate innovative projects, risks of occupational hazards at enterprises, knowledge of methods of promoting them on the market, the ability to perform econometric and scientometric assessments;
free communication on professional issues in state and foreign languages orally and in writing, discuss the results of professional activities with specialists and non-specialists, argue their position on issues of discussion;
ability to independently solve the tasks of an innovative nature, the ability to argue and defend the results obtained and decisions made, including in public.
The place of professional activity of a specialist in sectoral engineering is:
enterprises that use technological, automated and robotic equipment of various industries;
services for maintenance, operation and repair of automated and robotic logistics systems;
automated and robotic warehouses in various industries;
automated and robotic technological processes of production in various industries;
design and technology departments of enterprises, institutes and bureaus, in installation, repair and maintenance services;
organizational and management services, research institutes and laboratories;
commercial firms for the sale of technological equipment and machines of robotic systems;
advertising agencies for the sale of technological equipment and machinery.
areas of computer engineering and computer engineering, or computer biomechanics.
The next level of higher education.
Upon successful completion of their studies, graduates receive a diploma of complete higher education of the established state standard in the specialty 131 Applied Mechanics:
Master of Applied Mechanics - 1.4 years of study (full-time or part-time study on the basis of a specialist or bachelor).
Graduates who have successfully mastered the educational-professional master's program "Mechatronics and robotics", may continue their studies in postgraduate and doctoral studies in the educational and scientific program "Sectoral Engineering".
The military training.
Simultaneously with basic higher education, students may have the opportunity to build a military accounting specialty "Organization of food, clothing, skipper and trade and household supplies" upon receipt at the end of the officer's rank. The time of military training is coordinated with the schedule of students at the university.
All students of the Faculty of Mechatronics and Computer Technology, who live in cities and towns outside of Kyiv and Kyiv region, are provided with accommodation in dormitories located near the university buildings.
It is possible to study according to an individual, student-friendly schedule, which allows you to combine study with work.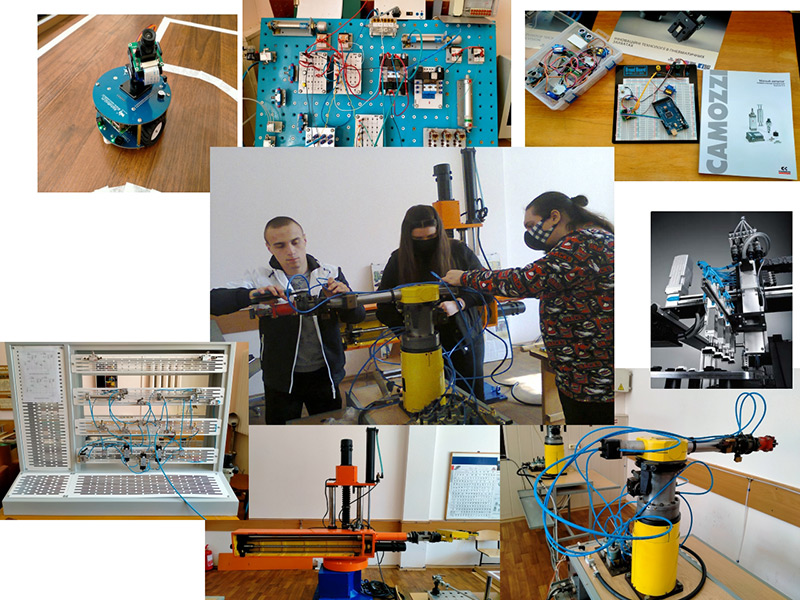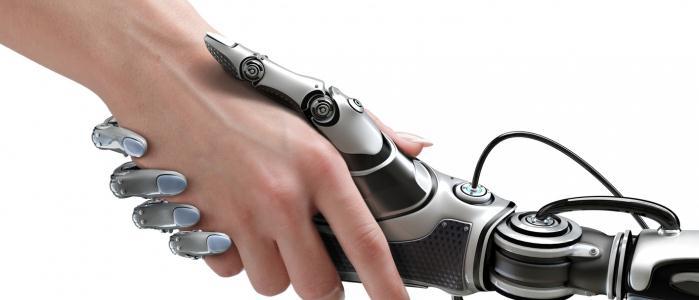 "TO BUILD - YOU NEED TO KNOW, TO KNOW - YOU NEED TO LEARN"