Living conditions
Kyiv National University of Technology and Design is located in the central part of Kyiv. There are University buildings and hostels for students. Foreign students are provided with hostel. Approximate cost of the accommodation is 4400 UAH per academic year (10 months). The room is for 2-3 persons. Living conditions are determined by a separate agreement.
From the University to the hostel you should go by trolleybus number 38 to "Nimanska street" stop.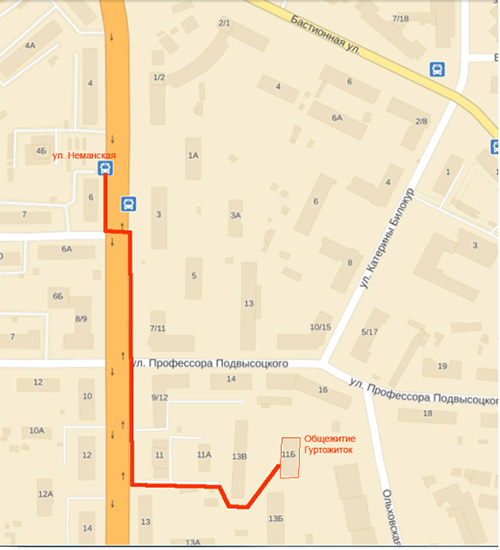 MEDICAL INSURANCE AND SERVICE
Medical services for KNUTD students in Ukraine are carried out on the basis of medical insurance policies concluded by foreigners and stateless persons. Foreign students who study at KNUTD are clients of private joint-stock company "Insurance Company" VUSO ". Legal address: g. Kiev, st. K. Malevich, 31, contact phone: 0800 50 37 73.
Foreign students have the opportunity to receive emergency medical care, outpatient care, and an annual medical examination.
Medical services that are not included in the insurance policy (for example dental services) are paid by a foreign student independently.