KNUTD

Kyiv National University of Technologies and Design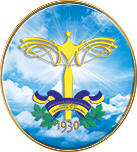 ACCOUNTING AND TAXATION. Managerial accounting and tax advising
Educational programmes
→
Master's Degree Programs
Specialty: 071 «Accounting and taxation»
Program: «Managerial accounting and tax advising»
Degree: «MASTER»
Department of Accounting and Auditing
Contacts:
2, Nemyrovych-Danchenko Str., Academic building №4, classroom 4-1004A
Phone: (044) 256-21-90
Admission committee: (044) 256–29–75
e-mail: koa@knutd.edu.ua
Department of Accounting and Auditing
General information
Dear Applicants! We welcome you on our website!
Current business environment challenges companies for solution of the strategic issues, which complicate from day to day. We understand that the level of future competitiveness of the company depends on efficiency of its up-to-date capital management.
Therefore, studying at the master degree program «Managerial accounting and tax advising» is a step to cooperation with enterprises of different types of ownership through advising in the most controversial issues on accounting, transfer pricing, corporate law, business restructure, assets protection, commercialization of intellectual property rights, and tax planning. You will support decision-making process on capital management in terms of unsustainable economy. In other words, you will consult companies in capital preservation, optimization, involvement, and investments, support them in achievement of strategic purposes.
Master degree program «Managerial accounting and tax advising» enables to build-up your career in the most inquisitive direction. You won't be limited by one field of activity or by the terms of one project. On opposite, you will receive wide range of opportunities to gain experience in different areas of business activity.
Take the next step on the way to your professional development with us. Our master degree program will help you to enroll skills, knowledge and confidence, necessary for successful career growth.
Student's admission for the master degree program is competitive-based.
The admission is possible on the base of the previously gained primary education or full higher education in any specialty.
Characteristic of the program:
Academic Program:

Managerial accounting and tax advising

Qualification:

Master in specialty 071 «Accounting and taxation» (at studying program «Managerial accounting and tax advising»).

Duration

3 semesters (18 month) / 4 semesters (2 years – for not correlated specialties)

ECTS credits

90/120

Type of education

Full-time/ partial / distance

Results:

The graduated of the master degree program «Managerial accounting and tax advising» will gain the following competences:

support companies in efficient solution of controversial issues, related to tax reports preparation, legislation analysis, tax strategy development;
accompany international transactions, assess tax strategy, advising on transfer pricing and taxation;
support clients on each stage of business performance – from decision making and conduction of previous independent complex revision to effective structuring of transaction and assistance in contract preparation;
assist clients in contracts signature and capital investment to achieve success for the company under fluctuating economic conditions;
support provision to corporations and private companies in realization of their strategic aims in the field of capital management and business strategy analysis; assistance in operations of purchase and selling of assets, mergers and acquisitions, borrowed resources involvement;
assist participation of public sector entities in government tenders and consult private entities on structuring and financing of transaction;
assess different schemes of project realization, develop financial models and negotiate with investors to provide the most beneficial terms;
consult companies and investors on different financial issues and minimize related risks during the economic cycle;
consult companies and direct investment funds functioning in different fields and regions on tax burden minimization and tax risk optimization;
assist managers in assessment and planning of efficient strategy of resource allocation within the company.

Career advancement:

Graduates, competent in economic, managerial, analytical, auditing activities in public sector entities, credit institutions, non-financial entities of different fields of economy, have the opportunities to:

become certified auditor and legal expert and apply for a job of auditor, audit director, head of the of internal audit department and independent legal expert;
study doctoral programs for gaining the PhD Degree;
engage in scientific and teaching activities;
apply for the job of:

the expert in accounting, analysis, auditing and controlling to provide legacy, efficiency and expedience of every transaction of the business entity;
financial advisor (analyst, manager) on:

In addition, graduates may apply for a job at the entities of all the legal forms (banks, public entities, private entities) and work as independent tax advisors.
Applicants have the following additional opportunities:
studying several foreign languages;
various student opportunities;
on-campus housing;
vacations in sport camps.
The Department also offers doctoral degree programs.
WE INVITE YOU
To study in Kyiv National University of Technologies and Design,
academic program
«Managerial accounting and tax advising»
of the Department of Accounting and Auditing