On October 2, 2018, a technical seminar on "Innovative Computer Modeling Technologies for the Fast Production of Plastic Products" was held, which was organized jointly with the engineering company Tekhnopolis (Kyiv) and the Kyiv National University of Technology and Design, in particular the Department of Applied Science Mechanics and Machines, Faculty of Mechatronics and Computer Technology, with the involvement of leading experts from CoreTech System (Taiwan).
The meeting was attended by representatives of various enterprises and educational institutions of Ukraine, namely: PJSC Slavutsky Complex "Budfarfor", OJSC "Meridian" them. SP Korolova, OJSC "Eugene LTD", Open Joint-Stock Company "AvtoKrAZ", OJSC "TEHNOASHKOMPLEKT", PJSC "KVBZ", JSC "Technologiya", state-owned company "Technometiz", UMBR Brovary, GP "Antonov", NU Lviv Polytechnic, KPI Igor Sikorsky, KNUTD and others.
The workshop focused on the following topics:
Moldex 3-D - Modeling of plastic injection molding.
Modeling the distortion of products after slotting. Optimization of casting parameters.
CAD PTC Creo for design and production preparation.
Training for modern production.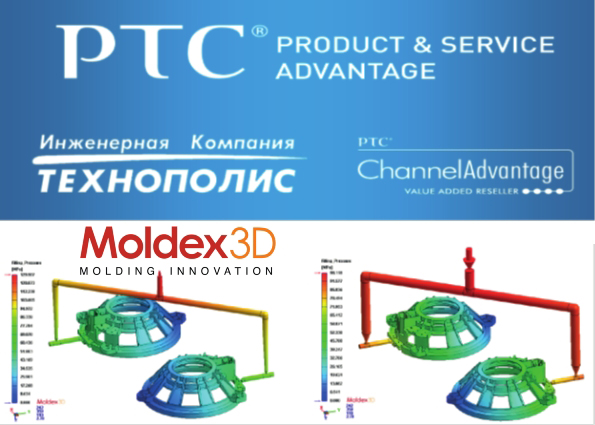 At the same time, due to the representatives of the company CoreTech System (Taiwan), the world experience of the application of CAE - the Moldex3D system for modeling the process of casting of plastics by leading firms has been considered in detail. Also discussed were the main algorithms for designing molds in Creo 5 PTC (USA) environment and the advantages of using this CAD system.
It is through the use of CAE technologies, such as the Moldex3D eDesign system, which can significantly save production costs and allow the designer to take into account the physical properties of the plastic when designing the mold at the stage of real design, which speeds up the desired result.
The introductory speech was delivered by Vitaliy Chaban, vice-rector of the KNUTD; Olga Chichkanova, regional manager of Moldex3D EMEA; Dmitry Trunov, General Director of IC Technopolis.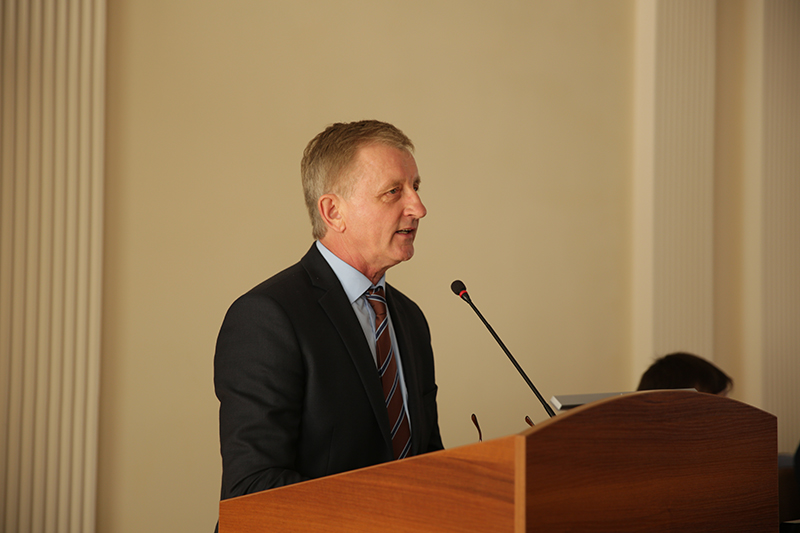 With the report "Modeling of plastic injection molding. The Moldex 3D Software Complex: Opportunities, Benefits, Cost of Implementation »was made by Olga Chichkanova, Regional Manager of Moldex3D EMEA CoreTech System (Taiwan).

Interested in listening to the report "Analysis of simulation results: molding, cooling, shrinkage, distortion" and "Curvature prediction for plastic molding", speaker - John Lin, Senior Engineer of CoreTech System (Taiwan).

Also during the workshop were considered features of design in the environment: "Moldex 3D SYNC", speaker - Sergey Stavruk, a leading engineer of IC Technopolis.

Report: "CAD PTC Creo for design and production preparation", speaker - Dmitry Trunov, General Director, IC Technopolis has detailed in detail all the completeness and limitless capabilities of the automated design system Creo 5 PTC.

Each report, as a rule, ended in discussions and questions.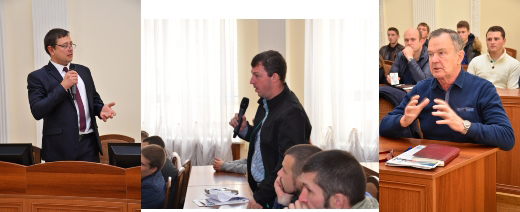 Coffee break is a live discussion, answers to questions, personal acquaintances and establishing business contacts.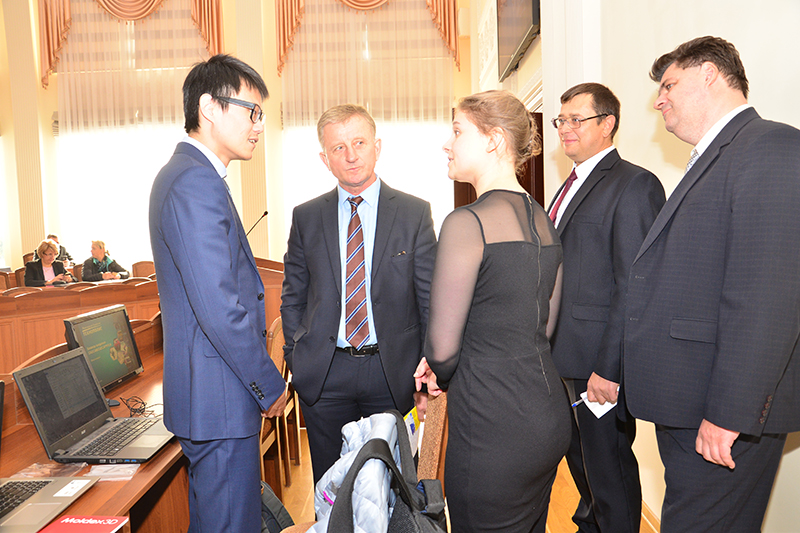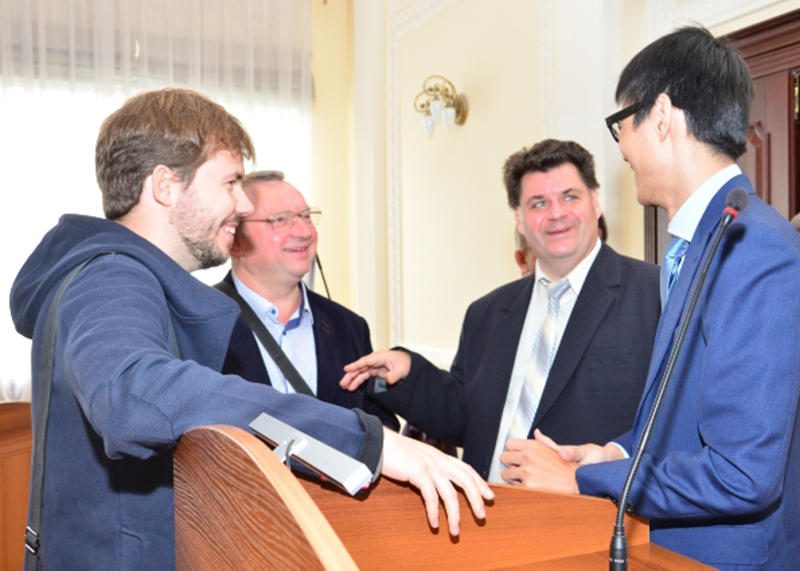 As a result of the discussion, possibilities of applying modern technologies of molds production and simulation of plastic molding processes in the educational process were considered, as well as plans and further actions aimed at closer cooperation with the engineering company Technopolis and its partners.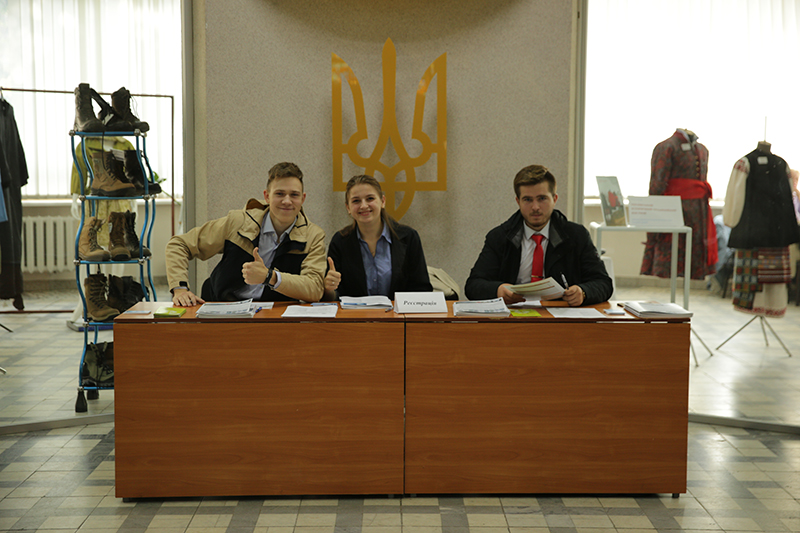 07.10.2018