The scientific and pedagogical staff of the University took part in the forum "ПроПрофесії" for the professional orientation work on November 24, 2018 at the NSC "Olimpiyskiy".
Preparation and participation in the forum of Kyiv National University of Technology and Design took place with the support of the rector, academician of NAPS of Ukraine Ivan Gryshchenko. With the assistance of Pro-Rector for Research and Education and International Affairs V. Chaban, Pro-Rector for Learning and Productional Problems V. Tovstyk, Head of the IOC Department V. Statsenko, Head of Marketing Communications S. Chudovsky was equipped an university exposition with a video demonstration about KNUTD on the plasma panel.
«ПроПрофесії» is a vocational guidance project for schoolchildren that includes lectures, workshops, trainings and other activities to help teenagers understand the specifics of different professions and make a conscious choice of their future. According to the organizer of the forum of the Kiev Youth Center of the Kyiv City State Administration was registered more than 300 visitors - future entrants and their parents.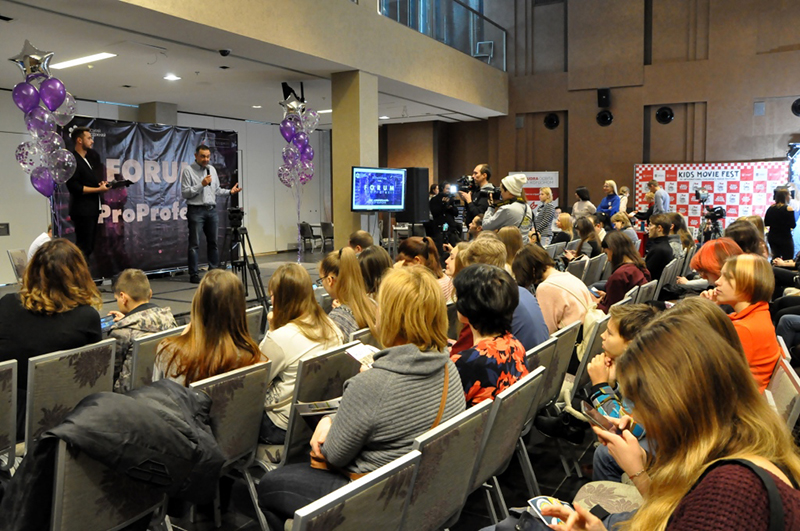 The forum was attended by students from Kyiv and Kyiv oblast, parents who were interested in the educational services of KNUTD. Girls asked about the profession of designer, lawyer, boys were more interested in computer science and specialty of economic direction.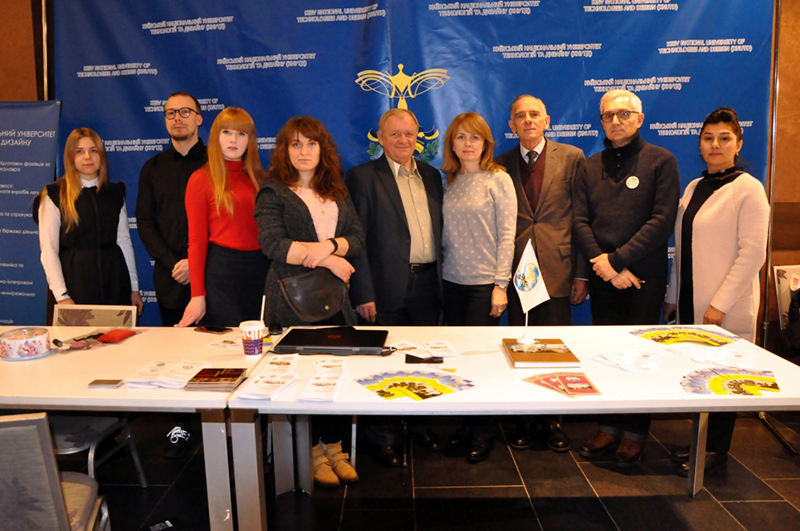 The program of participation of the University in the forum was not only in the presentation of its achievements and consultation of visitors about the specialties, which are being prepared at the faculties, but also in the conduct of master classes, workshops. During the forum, the teacher of the Department of Drawing and Painting A. Rudenko demonstrated the possibility of creating an art portrait in the presence of a visitor.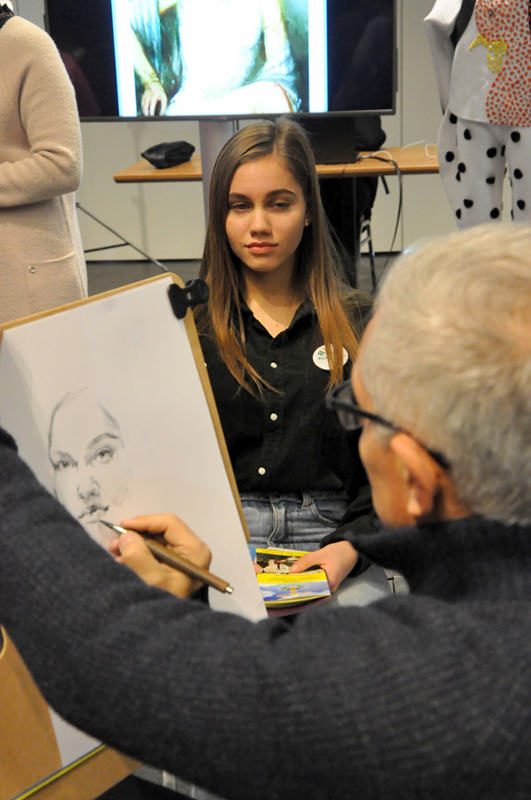 Teachers of the Department of Design Sklyarenko V., Kabanov I. demonstrated portrait photography with a digital camera.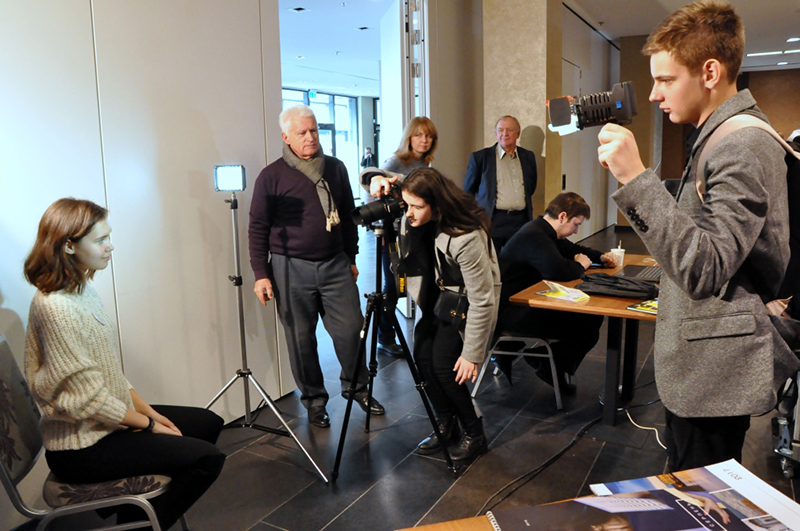 The Department of Ergonomics and Fashion Designing has carried out two workshops on the manufacture of accessories made of beads, which are not only interested in future students, but also their parents.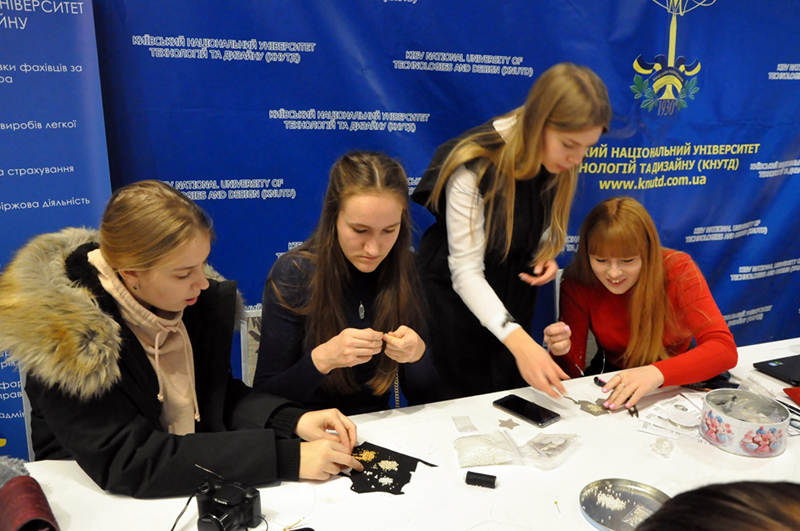 Assistants of the Department of Interior and Furniture Design Shmelevova O., Agliullin R. demonstrated to the future entrants the possibility of computer modeling of the interior, the department of Artistic Designing of Costume equipped exposition models from collections of students – winners of the international competition "Pecherski Kashtany".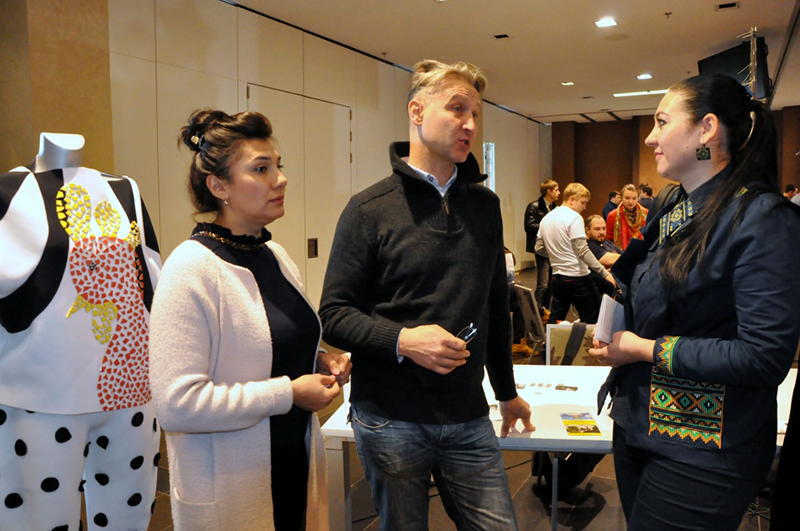 Participation of the Kyiv National University of Technology and Design in the forum "ПроПрофесії" was organized on a high level, master classes, workshops and live communication attracted future entrants, the exhibition was visited by practically all the guests of the forum, interested in our educational programs, left their coordinates, joined us pages of our university in social networks. We hope that this event has helped attract the attention of a large number of entrants to our University.
30.11.2018