Representatives of our university visited the Ukrainian Scientific Certification Institute (UniSERT), on the basis of which students of different courses of the Faculty of Mechatronics and Computer Technologies are practicing.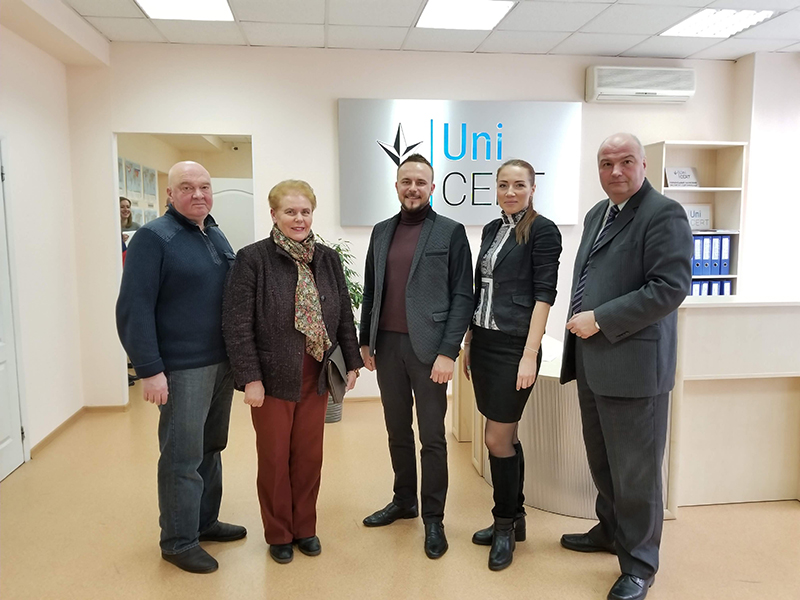 UniSERT is a modern, competent body that performs work on the certification of medical equipment and medical supplies. The company is headed by a graduate of the Faculty of ICT Mr. Roman Michalko.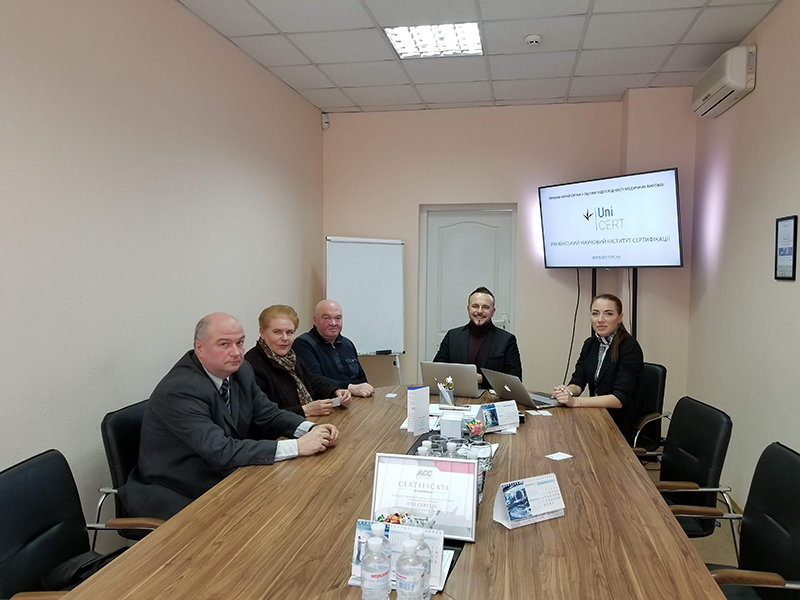 During the working meeting, the director of the institute Mr. Mykhalko and his deputy, Ms. Tel'yakova, introduced Mrs. Garkavenko, Vice-Rector for Educational Activities, Mr. Zenkin, the dean of the MKT Faculty and Mr. Zdorenko, Head of the KITVT Department, with the achievements of the company in recent years. It was noted that since the foundation of the company in 2010, on its basis various forms of practice have passed more than 80 students of the university, and several graduates are its employees today.
It was also discussed the issue of improving the practice-oriented training of specialists in accordance with the requirements of employers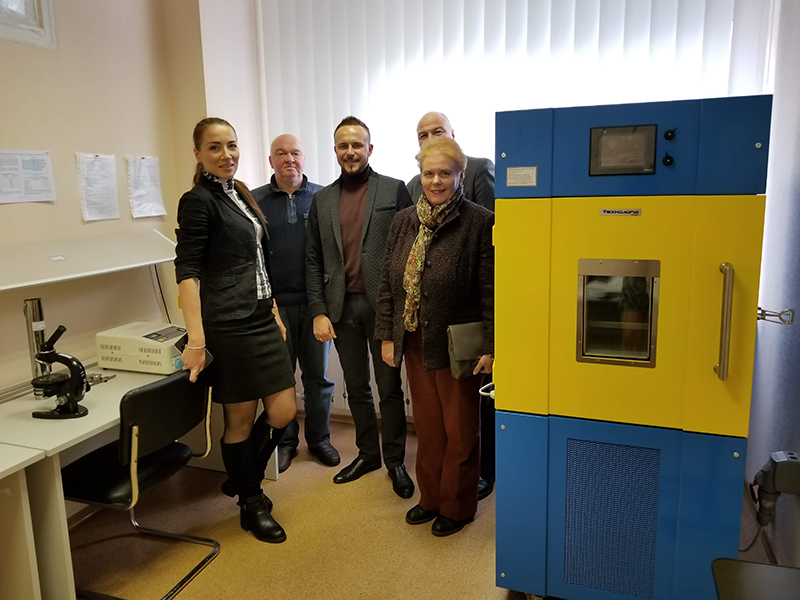 University representatives visited the laboratory of UniSERT with modern equipment and agreed on the joint use of the laboratory research equipment KNUTD and UniSERT for carrying out research in the framework of joint projects.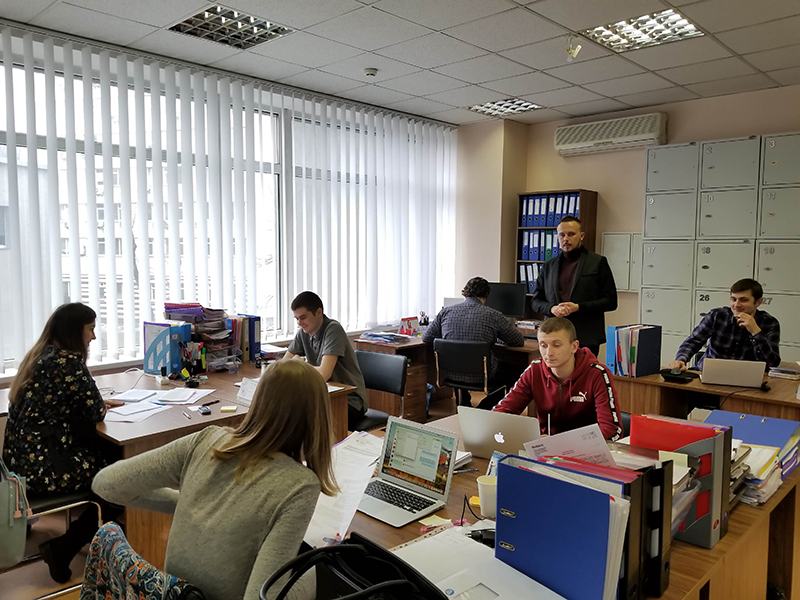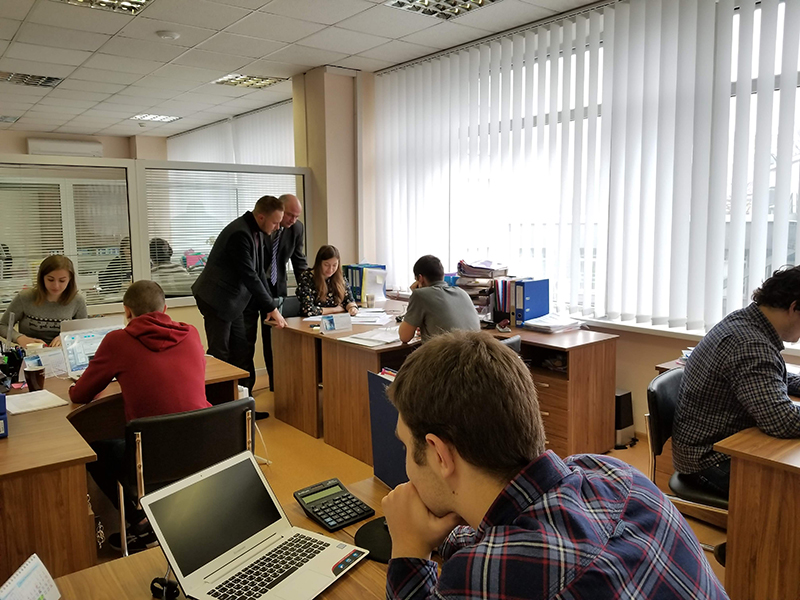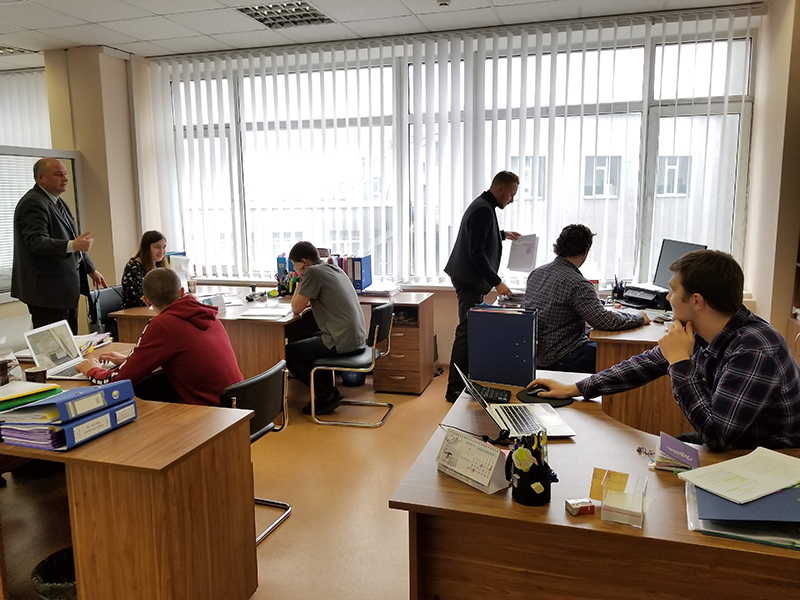 Also, representatives of the university got acquainted with the conditions of the students' practice, the tasks they performed, and communicated with the practitioners.
12.03.2019