The current dynamic development of the labor market, which is accompanied by a technological explosion and the intellectualization of economic processes, especially emphasizes the problem of intensive preparing of students, forming their entrepreneurial potential and competencies that business inquiries. In order to achieve this goal, the development of a socially responsible partnership between educators and employers is the main tool in creating and implementing new practically oriented educational programs, as well as the forms and methods of preparing future specialists. The university has an opportunity of implementing this tasks. Moreover, it allows them to use practice-oriented approach in teaching as a tool of improving the preparing future specialists and formation of their entrepreneurial skills and competencies. Our studentscan use this during internships, both in organizations and within the University, at trainings, workshops from employers.
The Faculty of Economics and Business invited owners and members of business according to schedule in order to conduct training cycle for students of different faculties, KNUTD. The idea of conducting the training cycle from entrepreneurs was implemented within framework of the implementation international Project from British Council «KNUTD Creative Spark», which is commonly introduced with KNUTD and Southampton University, Great Britain. One of the strategic goals of Project is the development of entrepreneurial potential of students of Ukrainian universities.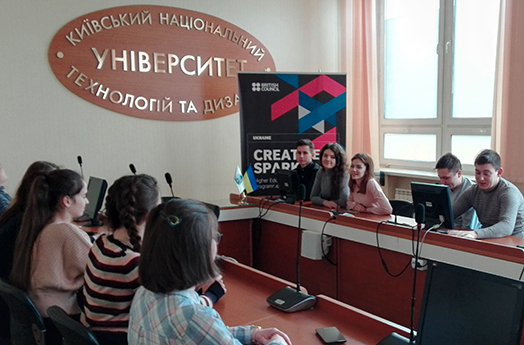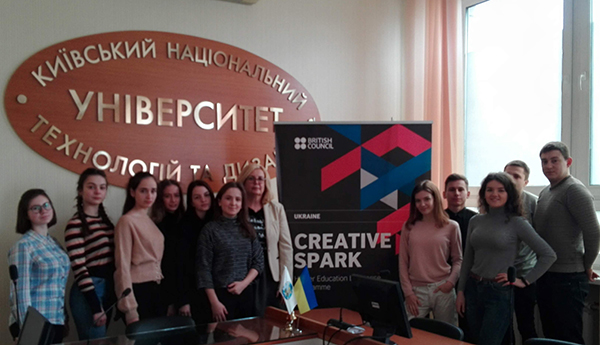 The most extensive cycle was the training from the national trainer of Microsoft Ukraine, a graduate of the Faculty of Economics and Business Lana Avanesyan on the theme «Modern technologies in business and life», which brought together students from the faculties of Economics and Business, Mechatronics and Computer Technologies and the Educational and Research Institute of Engineering and information technologies of KNUTD.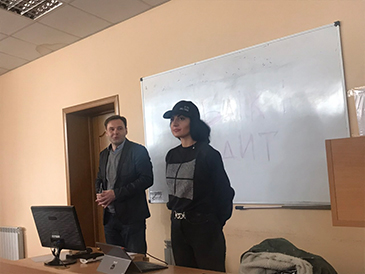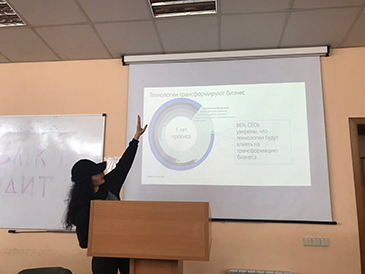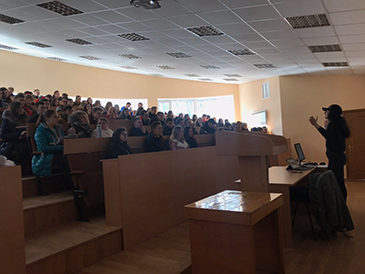 The owner of the successful business Yana Volkova told on the topic «Opening Your Own Business: A Road to Success». Yana Volkova told about creating her own company in the field of trade in medical equipment. It was very interesting and useful work-shop.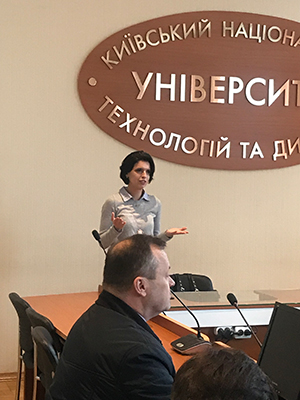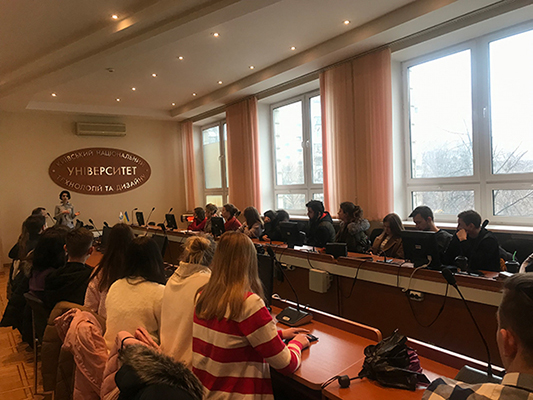 KseniyaMotsna conducted very useful, interesting and cognitive psychological business game «12 VAL».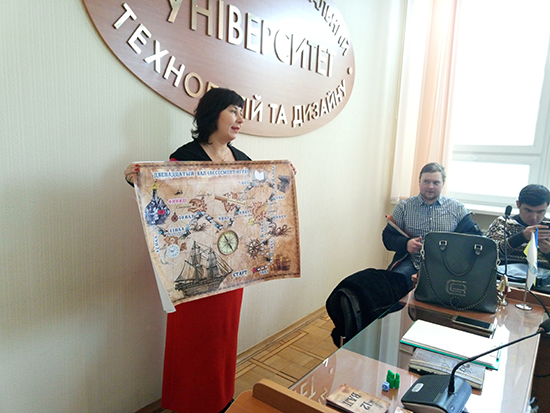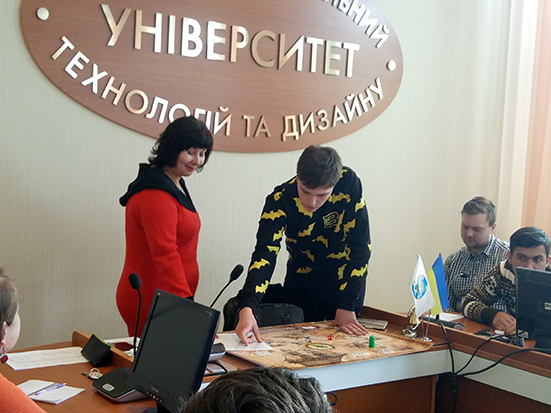 An interactive lecture for students «Dream and achieve» from personal development coach Olena Goncharova revealed effective ways of solving problems of goal setting, time management and communication, which depends on many aspects of everyday life, including success at work and education, ability to adapt in a team and even self-esteem.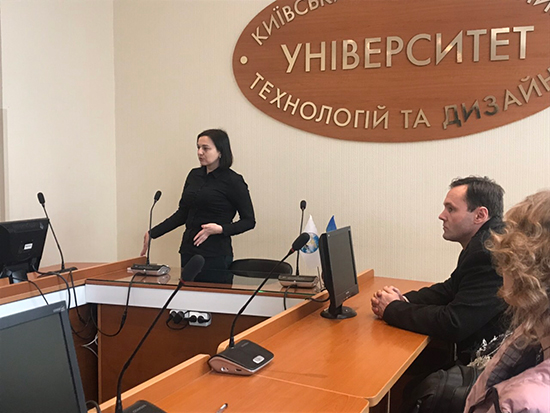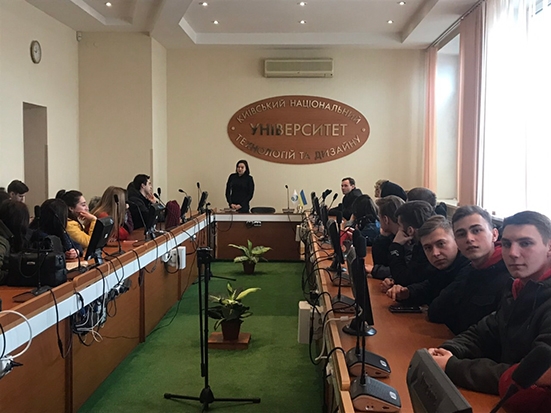 The training on «How to organize a successful beaty-business?» by Marina Viletskaya, director of a network of training centers, owner of beauty salons, practicing trainer wassignificant event.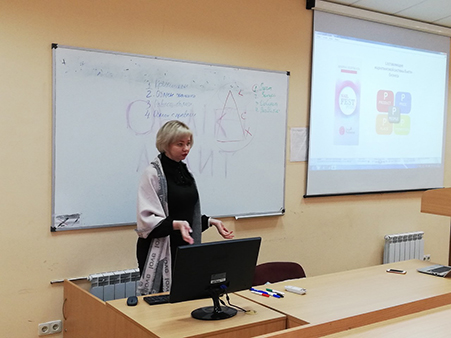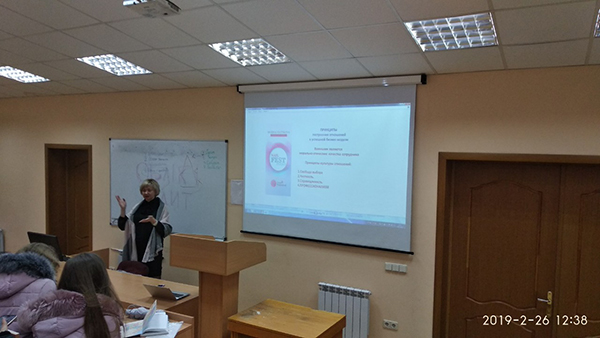 Business coach Antonina Kurayeva held a practical training for the students of FEB on the topic «B2B Marketing». She shared her own experience in IT marketing and provided students with a number of case studies from the experience of domestic business to solve them by brainstorming method.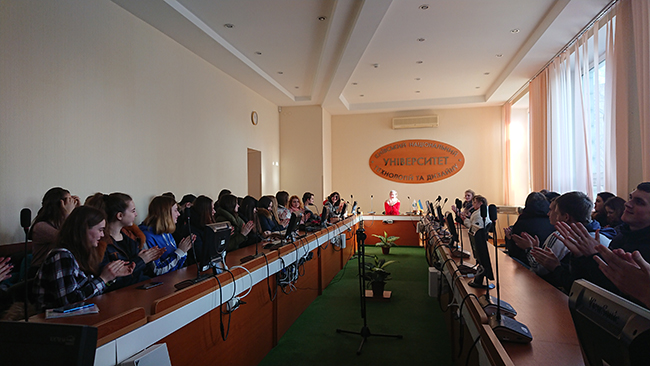 To sum up, students of our university, who have visited trainings, are very thankful for all trainers and wish to have much more training in the future.
14.03.2019