Within the framework of the Open Door Day in the KNUTD students of the Darnytsky Technical Lyceum visited the Department of Computer-Integrated Technologies and Measuring Instruments. Students got acquainted with modern technologies in the field of automation of technological processes and production, equipment and disciplines taught at the department.
Teachers of the department KITVT introduced the students of the Lyceum with their laboratories and showed the work of automated systems on modern stands with microcontroller control, as well as using industrial logic controllers in practical classes.
Some students of the Darnytsky Technical Lyceum expressed their desire to participate in the research work of the department.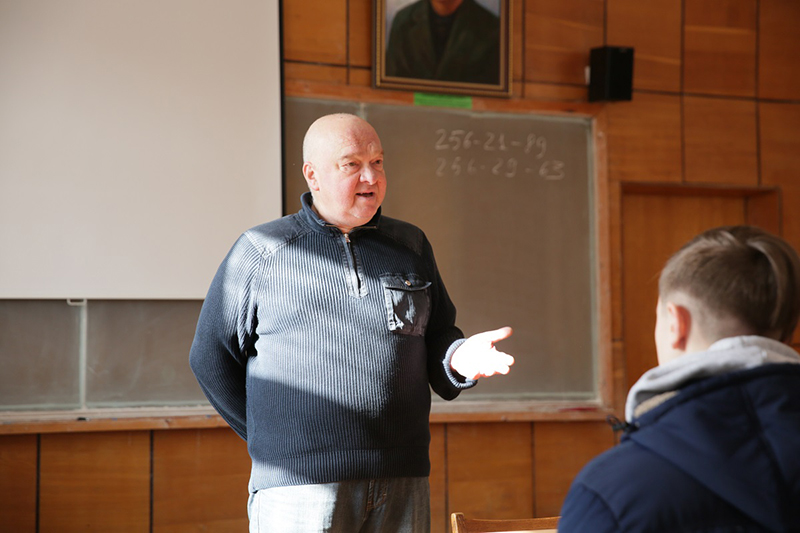 Head of the Department mr. Zdorenko told the Lyceum students about the history and the current state of the department development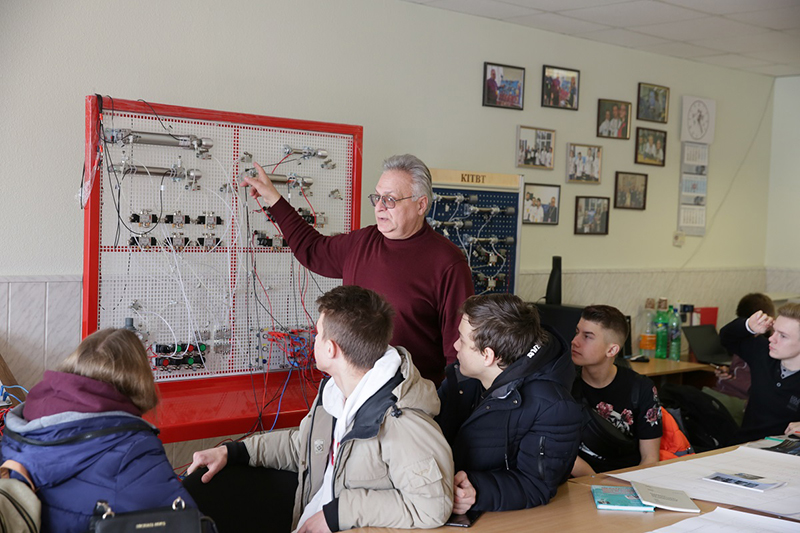 Associate professor mr. Kiva shows on the stand the basic principles of the implementation of typical solutions of automated electropneumatic systems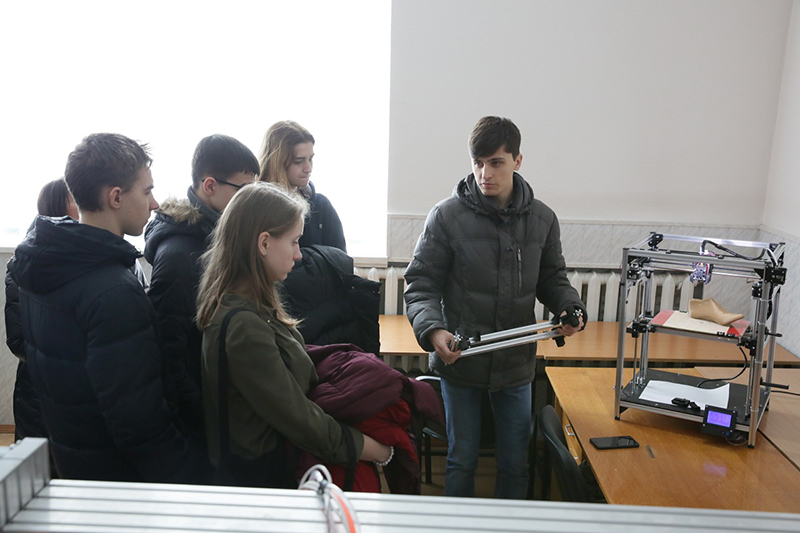 Student Romanenko Vladislav shows a 3D printer, which students collectively picked up during their practice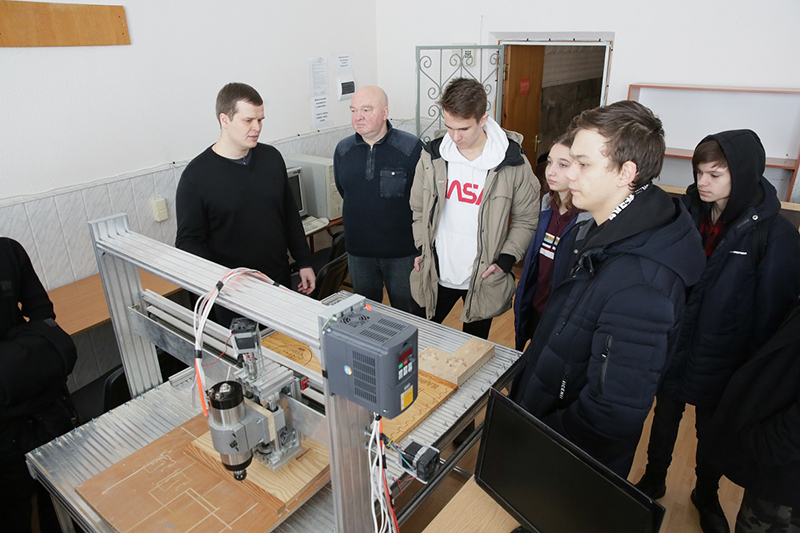 Associate professor mr. Barilko answers the question of DTL students on the peculiarities of the work and programming of a computer-aided machine with numerical control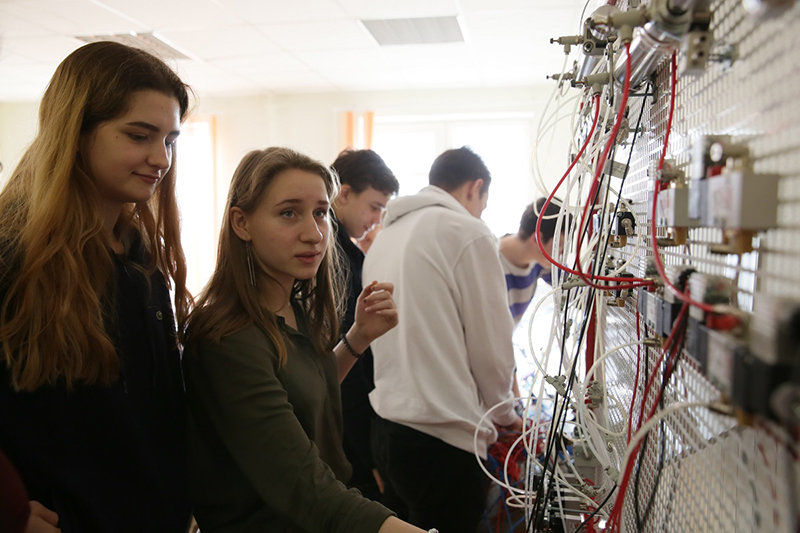 Practical training with booths on electro-pneumatic automatics
21.03.2019