Initiative group of teachers and students from Kyiv National University of Technology and Design, who have successfully passed online English course based on the British Council learning platform, conducted Creative English Learning Training in KNUTD's "Molodezhnyi" sports and fitness camp.
Such an event has been possible due to our university participation in the British Council Creative Spark: Higher Education Enterprise Programme.
Creative Spark Programme is a five-year initiative to support international university and institutional partnerships to develop enterprise skills and creative economy across seven countries as well as improve the level of English in Central Asia (Kazakhstan, Uzbekistan, Kyrgyzstan), South Caucasus (Azerbaijan, Armenia, Georgia) and Ukraine through UK support.
The picturesque pine forest of the "Molodezhniy", the sonorous chirping of birds and a genuine desire to act, prompted the training participants to show outstanding abilities in shaping their own script of the Reality Show "Learning by Doing" aimed at creating an environment of unconditional motivation to learn English.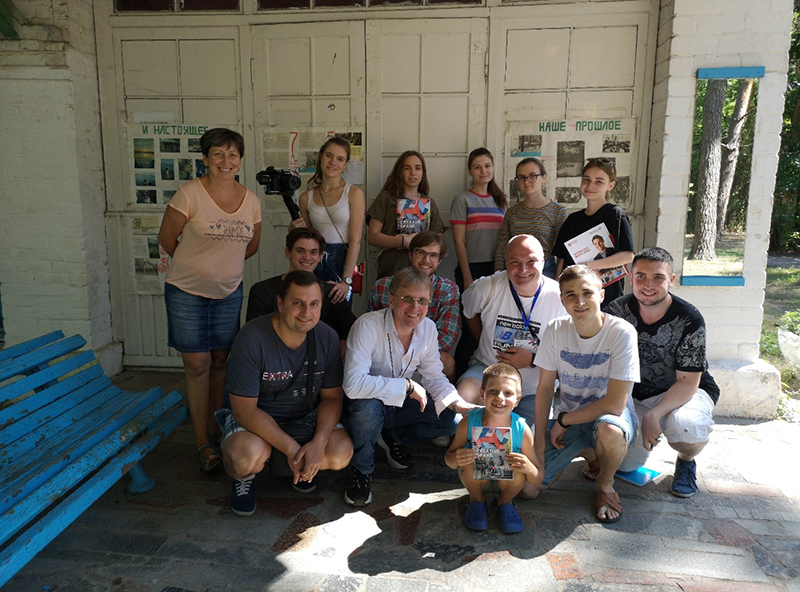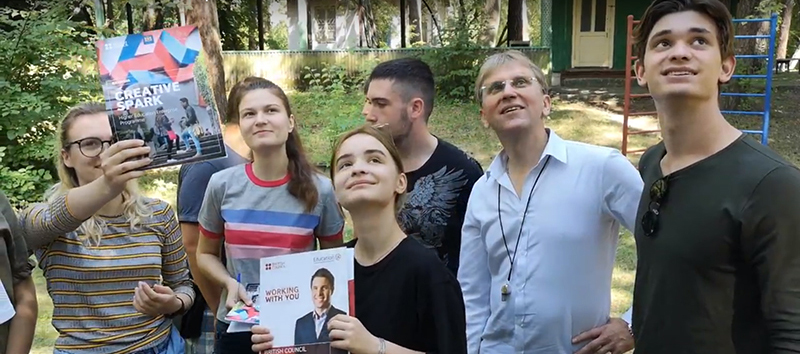 Getting acquainted with the sights of the "Molodizhnyi" everyone had the opportunity to practice English, describing what they saw.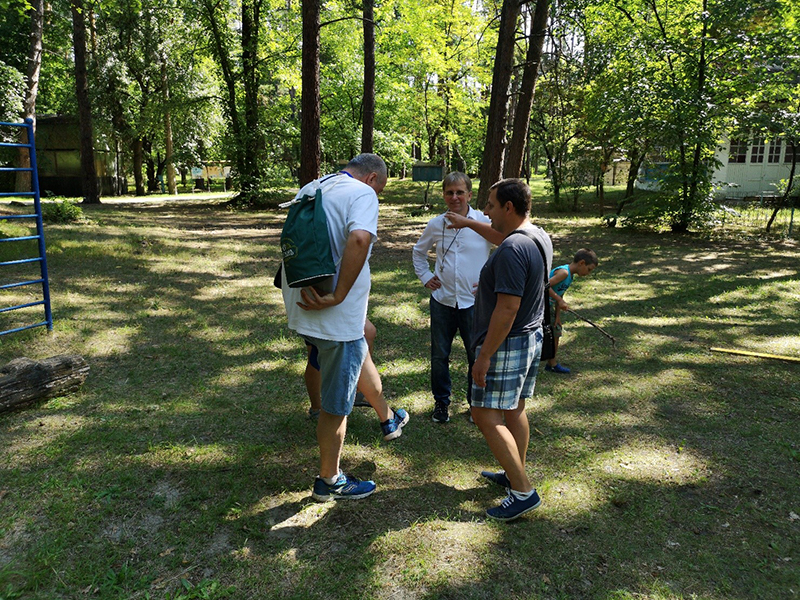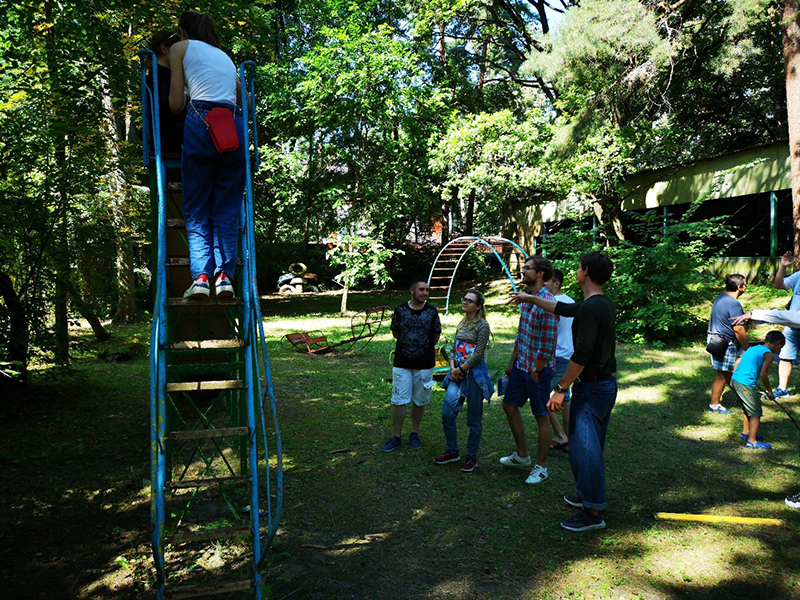 Each participant of the event had the opportunity to present their acting and producing abilities and even improve their vocal skills, because together it was decided to produce a short movie "Motivated to Learn English".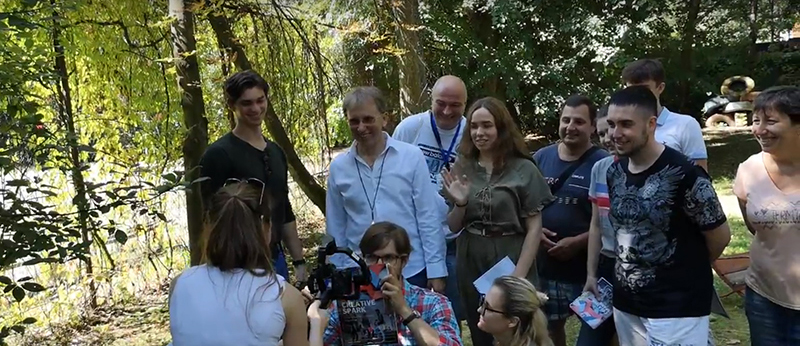 The script and directorial ideas of the future «bestseller» discussed almost without a smile.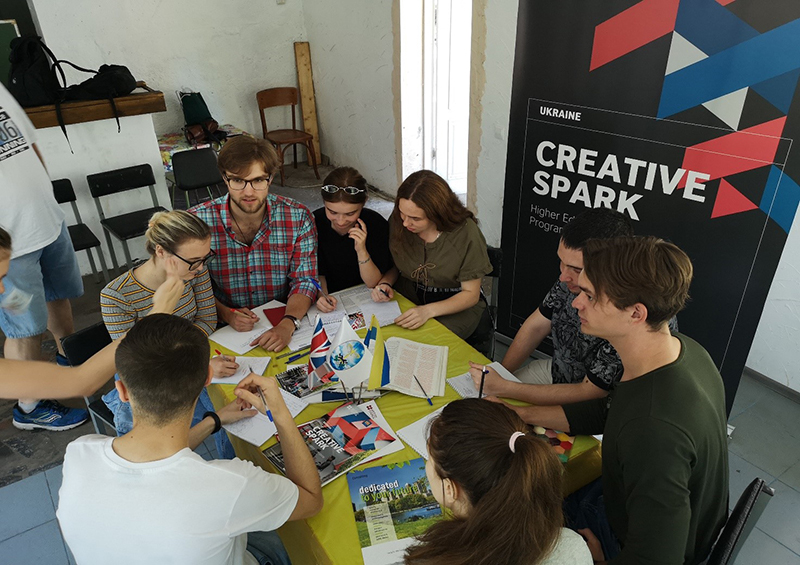 During lunch, all the participants took part in the preparation of various English dishes, among the most anticipated was to be acquainted with the authentic recipe of the Irish stew, the translation of which caused a lot of lively discussions and team was even more united.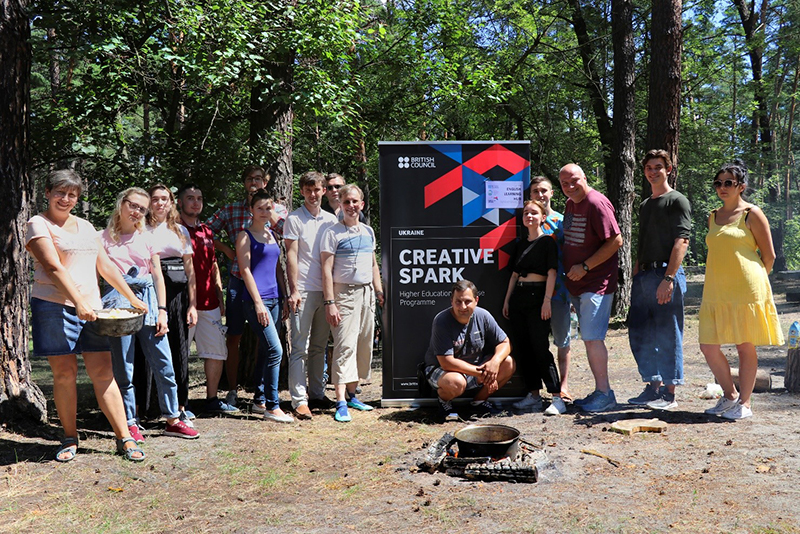 Students took the shooting of an improvised lesson very seriously, teaching the children present the basics of English grammar using the example of studying the topic "Food".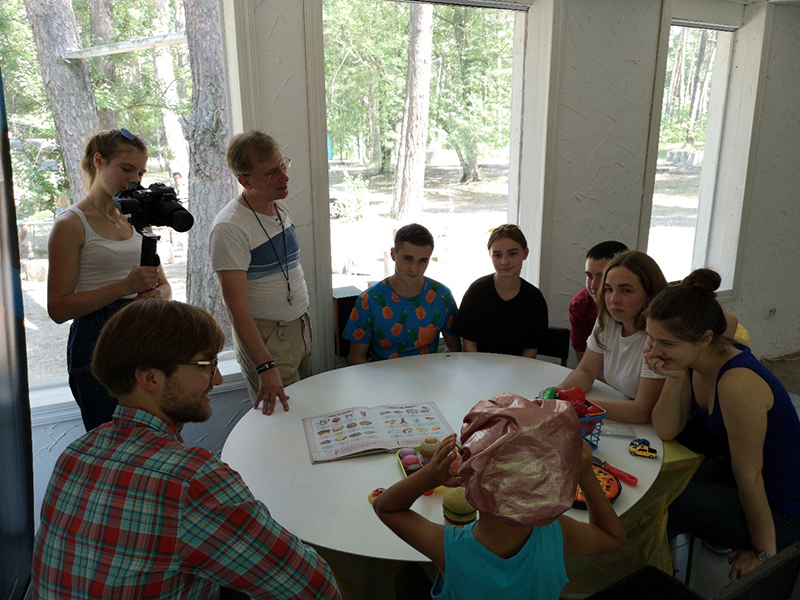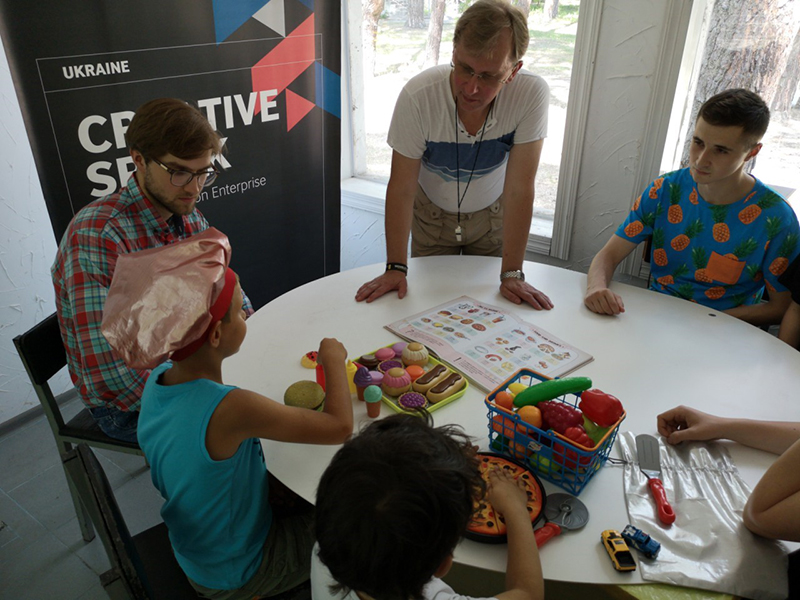 Finally, with pleasure, the students played an exciting psychological role-playing game with the detective story "Mafia", trying to communicate in English.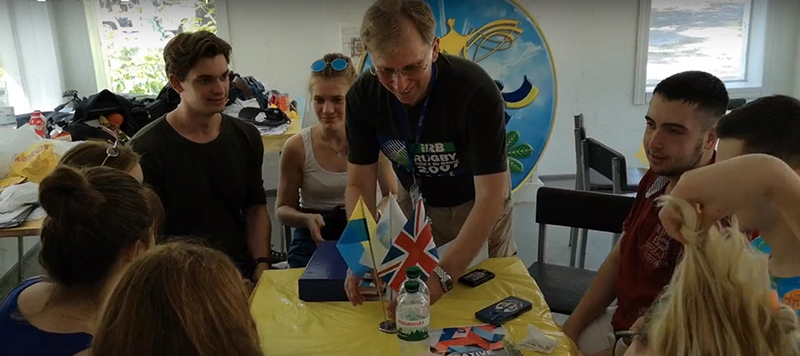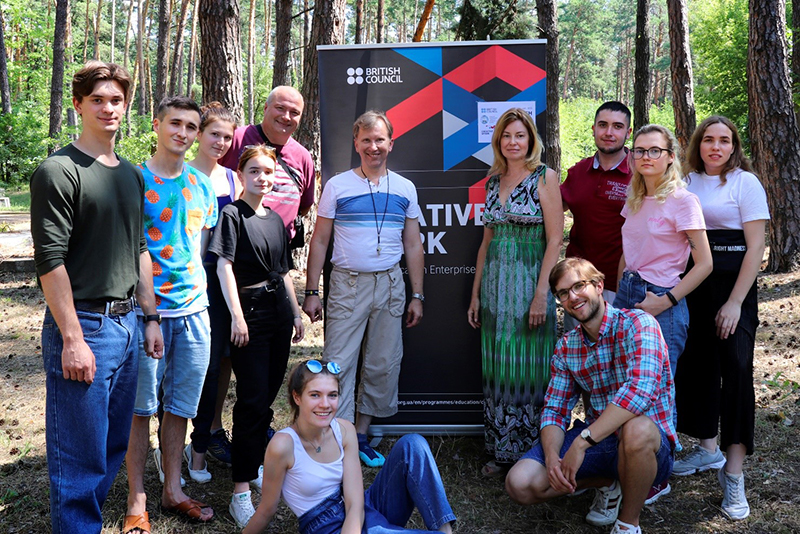 As well we came across some pleasant surprises. During one of our events Irina Klymova founder of KIDD (kid's club) and English language couch joined us. At that very time she was training kids at "Molodizhnyi" camp. She expressed hope for fruitful cooperation: "Thus, wandering in a forest you can meet potential partners and inspirers. And when participants of our programs co-operate the synergy will be strong enough to find new vectors of development and we will empower others".
All participants left "Molodezhnyi" in a good mood and with good impressions, everyone was very grateful for high level organizing of the event and unanimously decided that they would definitely gather again to start a new tradition of such ternings among students!
01.08.2019