Every year, many people die in the world as a result of fires. If there is a fire, the time goes on seconds. Fire safety of an educational setting is an extremely important that`s why it requires a lot of attention, because human life depends on it.
Special training and fire safety training was held at Kyiv National University of Technologies and Design. The training was attended by Vice-Rector for Scientific and Pedagogical Work and International Cooperation Vitaliy Chaban and Vice-Rector for Learning and Productional Issues and Development Anatolii Serputko, heads of department, deans of faculties, heads of departments and services, commanders of buildings and hostels. The training was conducted in two stages.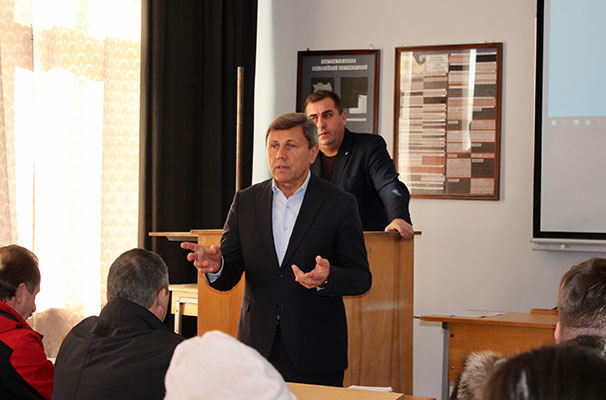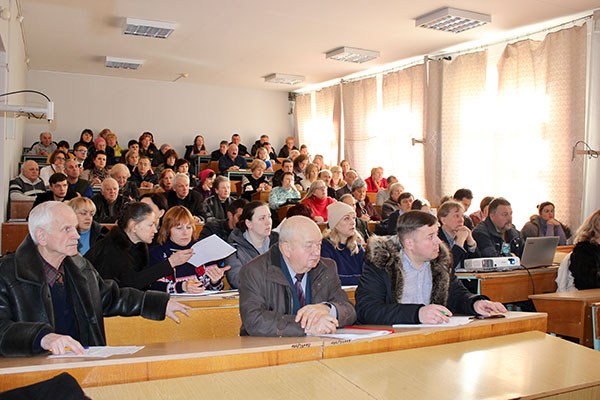 The first stage was held in the lecture hall. Vice-rector of NVDP Serputko A.V. and engineer inspector Perebychuk V.A conducted this part. During the training we learned the requirements of the Rules of Fire Safety in Ukraine, the general requirements of fire safety for the maintenance of territories, buildings, premises, structures, evacuation routes and exits. A video of the firefighting procedure and the evacuation procedure was reviewed. The conclusions of the governmental commission for investigation of the causes of the fire at the Odessa College of Economics, Law and Hotel and Restaurant, which took place on December 4, 2019, were presented to the audience.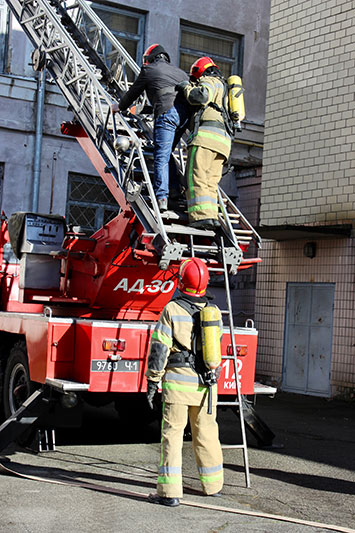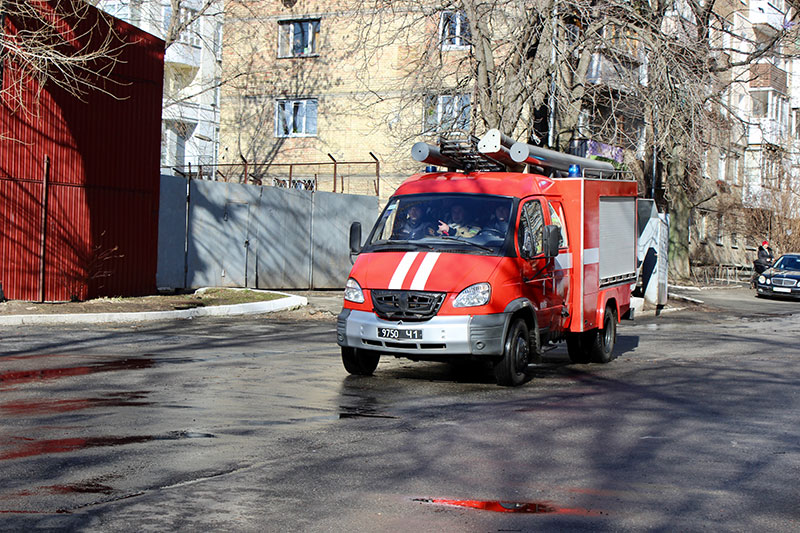 In the second stage – practical issues of the procedure of actions in case of fire, in particular:
notification the emergency service by the telephone (101);
evacuation of all present in the building, their checking after evacuation;
identifying the missing and finding out their last location;
emergency rescue meeting;
the transfer of information about the status of the facility to a representative of the emergency service who arrived to extinguish the fire;
practical skills in using fire extinguishers;
extinguishing the ignition source with a fire extinguisher.
The personnel of the SES units of Ukraine in Kyiv arrived at the place of the call. The personnel of the emergency and rescue units began to eliminate the fire by installing a tank truck on the fire hydrant and supplying two barrels to extinguish the fire. The car ladder was installed on the facade of the building; its decomposition was carried out in the window of the third floor. Evacuation of the employees of University – Korbut A.M. and Golitsyna O.O. were carried out on the car ladder.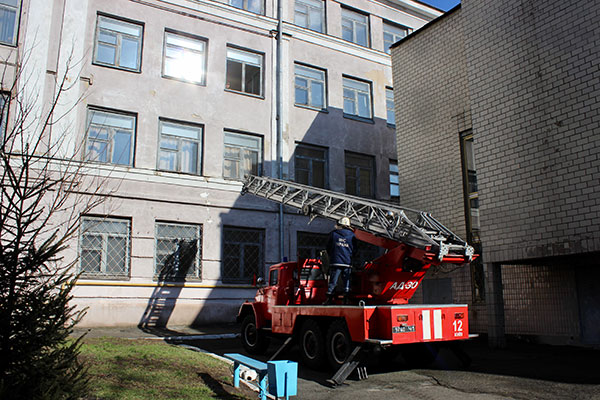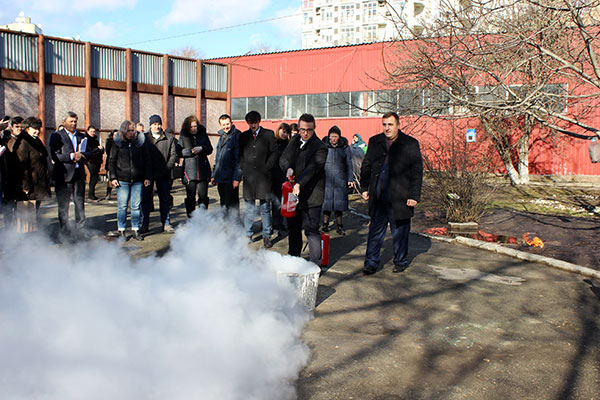 The effectiveness of such events should help to avoid emergency situations. Thanks all for your participation and useful training!
12.02.2020