Letter of Gratitude
Dear President Ivan Grishchenko,
With the spread of the COVID-19 and the shortage of prevention supplies, we have received 10,000 surgical masks and 10 sets of protective clothing (3M4565) donated by you through the efforts of your Chinese Representative Office in Beijing. Here, We would like to express our sincere thanks and high respect to you, on behalf of all teachers and students of Qilu University of Technology (Shandong Academy of Sciences).
At this moment, your university provided not only supplies, but also the warmth of sending charcoal in the snow, and it is our strong support to overcome COVID-19. We will ensure that all donated supplies are used for the prevention and control of COVID-19 on campus. We will win this silent war.
A friend in need is a friend indeed. Qilu University of Technology (Shandong Provincial Academy of Sciences) and Kyiv National University of Technologies and Design have established a deep friendship in the cooperation on Kyiv College and explored a new model of innovative talents training. Our friendships with Ukraine, and Ukrainians are precious. In the future, we will continue to strengthen exchanges and cooperation with your university, promote common development between our two sides, and push the cooperation between our two universities to a new and higher level. Long lives China-Ukraine friendship.
Sincerely yours!
Wang Yinglong
Secretary of the Party Committee of Qilu University of Technology (Shandong Academy of Sciences)
Chen Jiachuan
President of Qilu University of Technology (Shandong Academy of Sciences)
February 13, 2020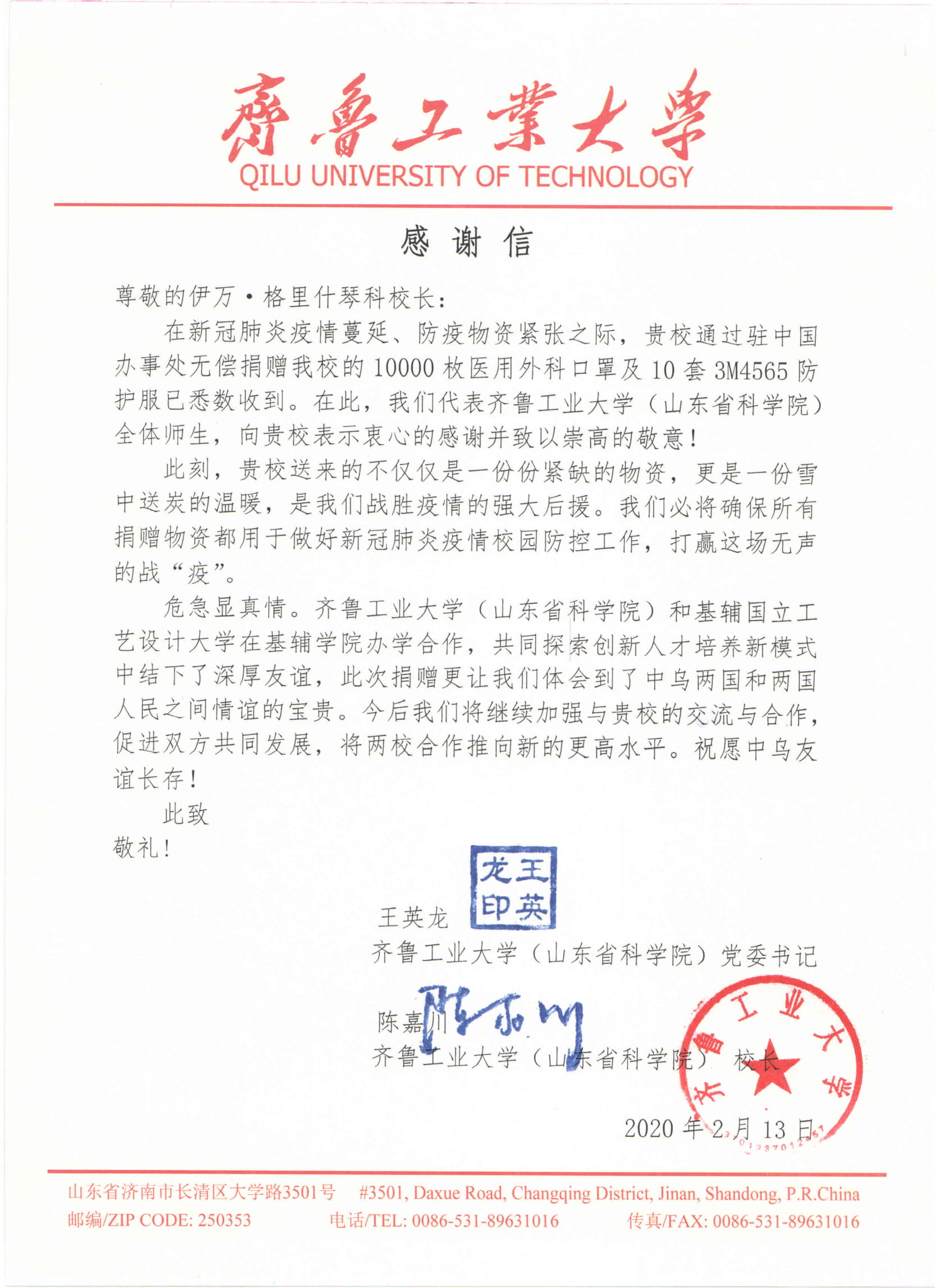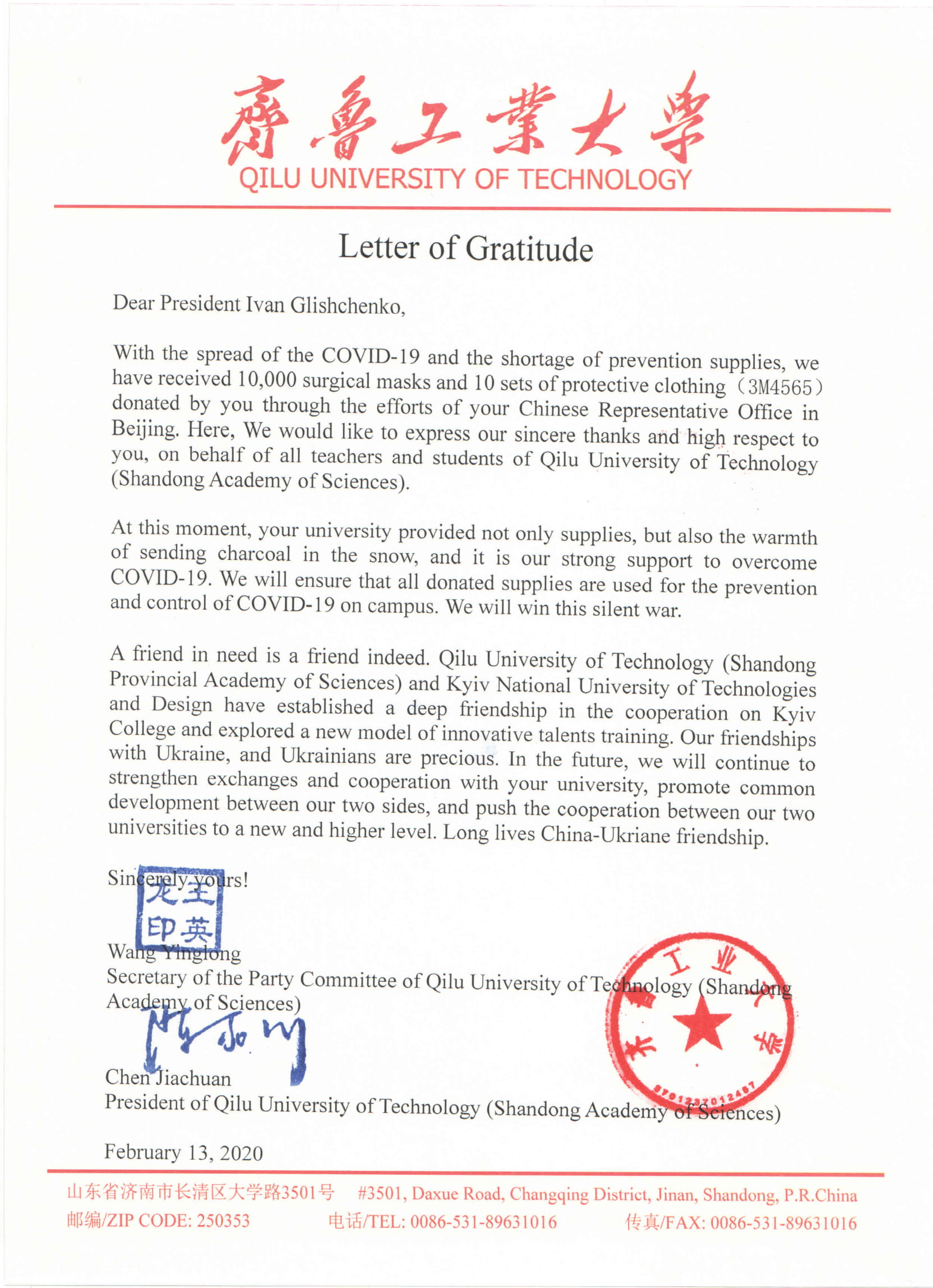 17.02.2020