The Educational and Scientific Institute of Engineering and Information Technologies of KNUTD during the quarantine period conducts all planned activities remotely. Thus, the regular meeting of the Academic Council of the Institute was held on May 20, 2020 in the format of Zoom-chat. Modern hardware and software allowed to establish high-quality communication and the opportunity to consider in detail the issues on the agenda:
1. approval of reports of NNIIIT departments for 2019-2020 academic year. ;
2. completion of the semester, filling out electronic journals, preparation for the session;
3. organization of the final bachelor's exam, the success of 4th year students;
4. current issues:
4.1. rating of teachers of departments;
4.2. curators' report;
4.3. report on the work of student scientific circles.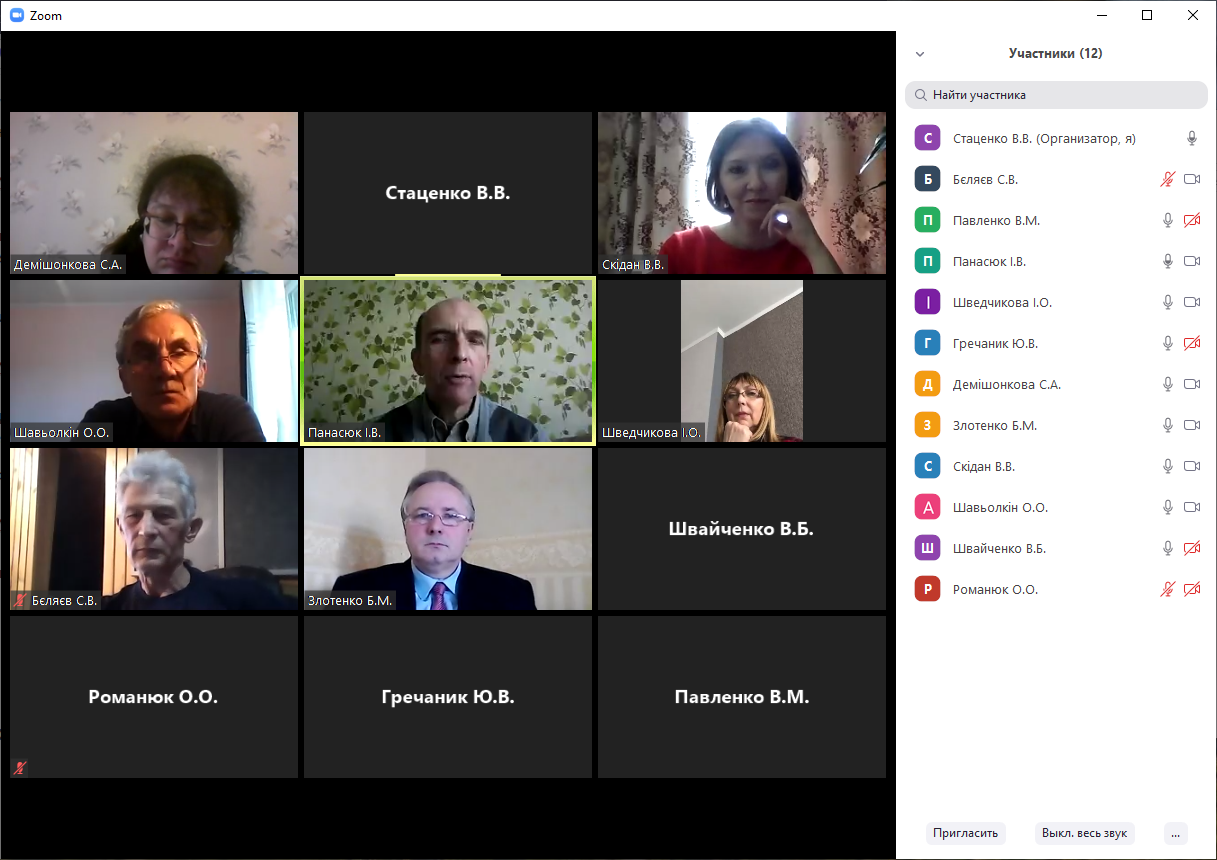 We wish everyone health and the fastest normalization of the situation in the country!
23.05.2020