This year is marked by an anniversary date - the 90th anniversary of the Kiev National University of Technologies and Design. All employee, student and graduate of the university celebrate a famous anniversary with their alma mater.
An alumni of KNUTD, a well-known Ukrainian designer and founder of the FROLOV brand Ivan Frolov now works as an assistant at the Department of Ergonomics and Design of our university, and with his creative achievements, he confirms the high level of training of specialists at KNUTD and popularizes the fashion industry of Ukraine in the world.
This is not the first time he creates clothes for famous personalities - public figures of show business in Ukraine and abroad. This time, his dress was chosen by the famous American singer, rapper Doja Cat, to perform at the 10th annual YouTube Streamy Awards 2020, which took place on December 12, 2020 in Los Angeles. This is a сrystal-embellished corset dress "Azucar fireworks" from the "Azucar" collection, which was presented by Ivan Frolov on August 31, 2020 within the framework of Ukrainian Fashion Week.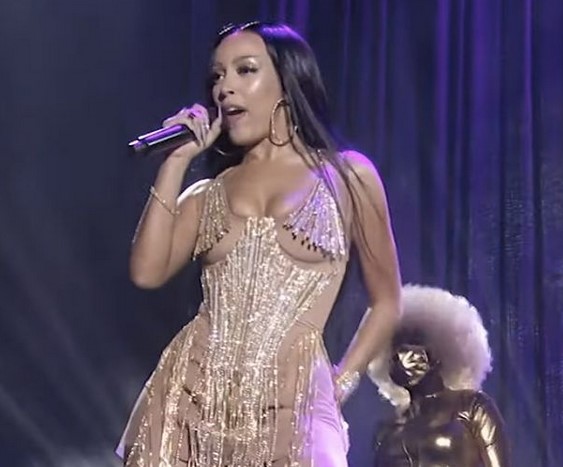 Singer Doja Cat in "Azucar fireworks" dress by Ivan Frolov
In 2020 it was in luxurious dresses from Ivan Frolov that the famous Ukrainian singer Tina Karol and the prima ballerina of the National Academic Opera and Ballet Theater of Ukraine, Ekaterina Kukhar, appeared on the 1 + 1 TV show on the air of the show "Dancing with the Stars".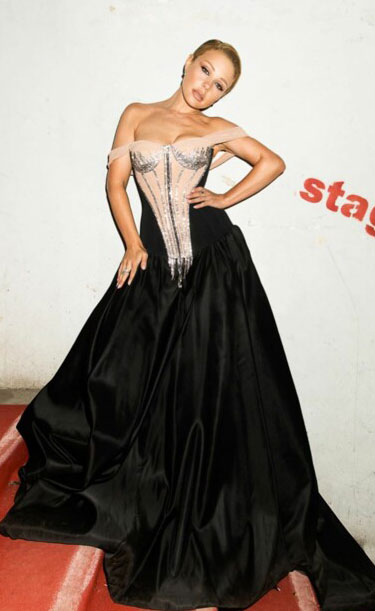 Tina Karol and Ekaterina Kukhar in dresses from Ivan Frolov
We are proud of the talented alumni of the Faculty of Design and wish Ivan Frolov the implementation of new ideas, plans and projects!
28.12.2020