The 13th International Conference on Physics of Advanced Materials (ICPAM-13) and the 4th Autumn School on Physics of Advanced Materials (PAMS-4) were held from 24 to 30 September in Sant Feliu de Guixols (Spain). KNUTD, together with prestigious universities and research institutes of the world in this area, is included in the official list of organizers, which is reflected by the logo of our University on the event website https://icpam.ro/ and in the scientific programs of the conference (ICRAM-13) and school (PAMS -4).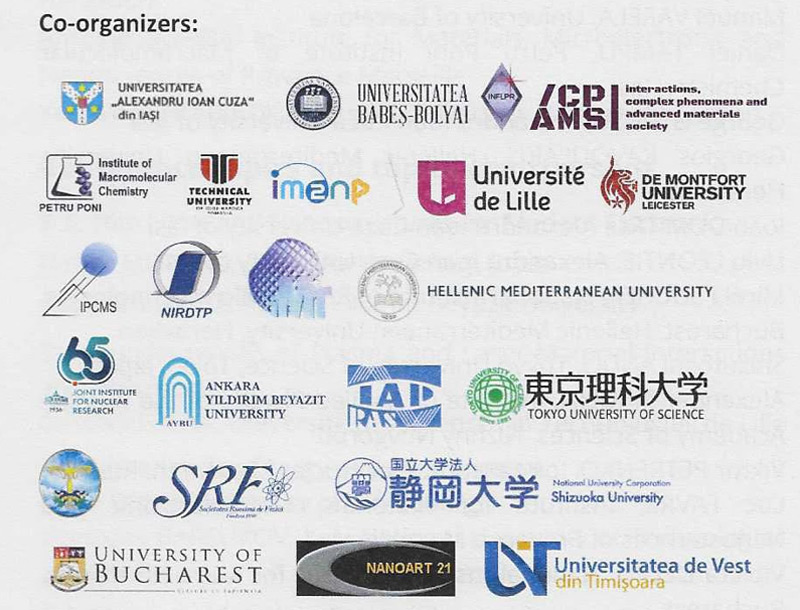 The main goal of ICPAM-13 and PAMS-4 is to create a platform for scientists working in the physics of promising materials and the latest nanotechnology to exchange knowledge and experience. The conference and school included plenary, oral and poster presentations covering a wide range of "hot" interdisciplinary research topics and presented the latest advances and new strategies in the field of advanced materials. Head of the Department of Electrochemical Power Engineering and Chemistry, prof. Barsukov V.Z. chaired the section "Materials for Energy and the Environment".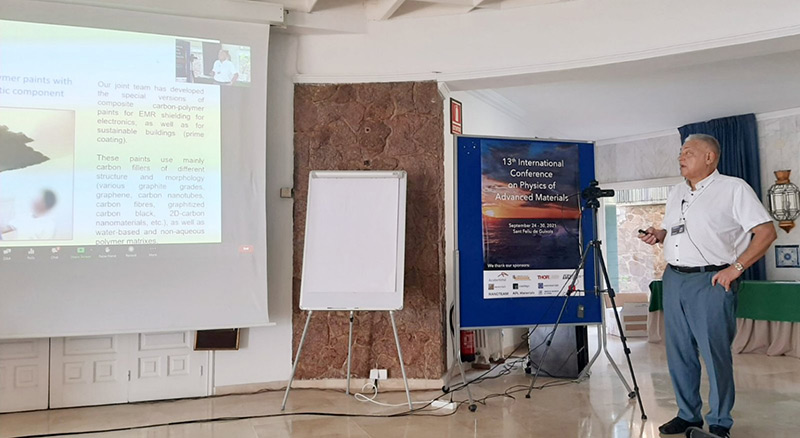 Professor V.Z. Barsukov personally presented at ICRAM-13 the joint report "Nanostructured composite paints for electromagnetic shielding" on behalf of the Ukrainian-Greek-Romanian team of the executors of NATO G5477 project of the Science for Peace and Security Program.
At the school for young scientists PAMS-4 poster reports were made by the Dmitry Patlun, PhD-student of the Department of Electrochemical Power Engineering and Chemistry and the magister-student Mykyta Barykin. They had the opportunity to attend a course of lectures on modern scientific topics by leading scientists of the world.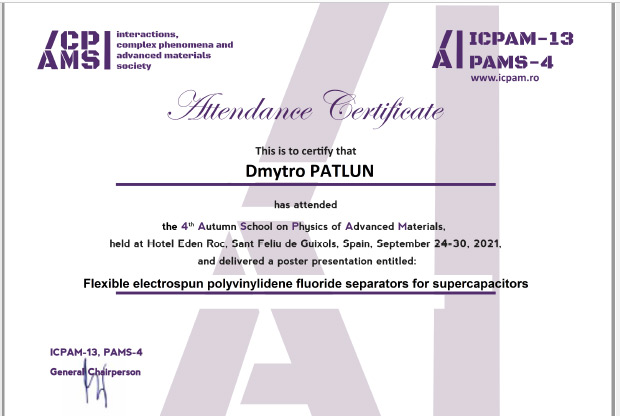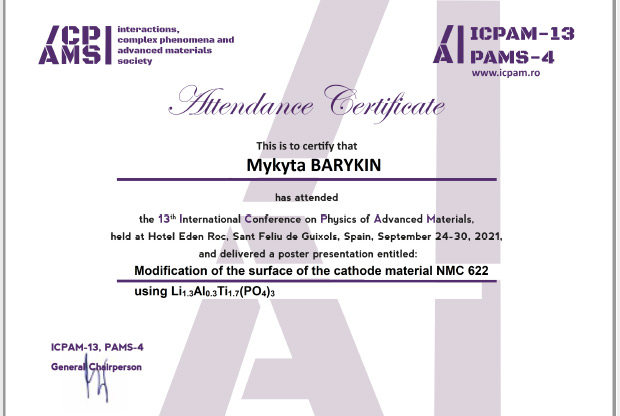 The active participation of university representatives at a such level of conference contributes to increasing the authority of KNUTD in the world scientific arena.
11.10.2021