Diia is a nationwide project that combines a mobile application with digital documents and a portal that allows you to quickly and conveniently receive online services. This service allowed all citizens of Ukraine to use digital counterparts of their paper documents in everyday life, which have the same legal force.

Our university has connected to the Diia.QR system, which allows applicants, students, graduate students and employees to provide digital copies of their documents using a smartphone. Today the transmission of the following documents is supported:
Passport of a citizen of Ukraine (in the form of an ID-card);
Tax ID of a citizen of Ukraine.
How the service works:
1) QR codes are posted at the personnel department, dean's offices, chancellery and other university departments that work with the relevant documents.
2) The user reads the QR code with a code scanner in Diia.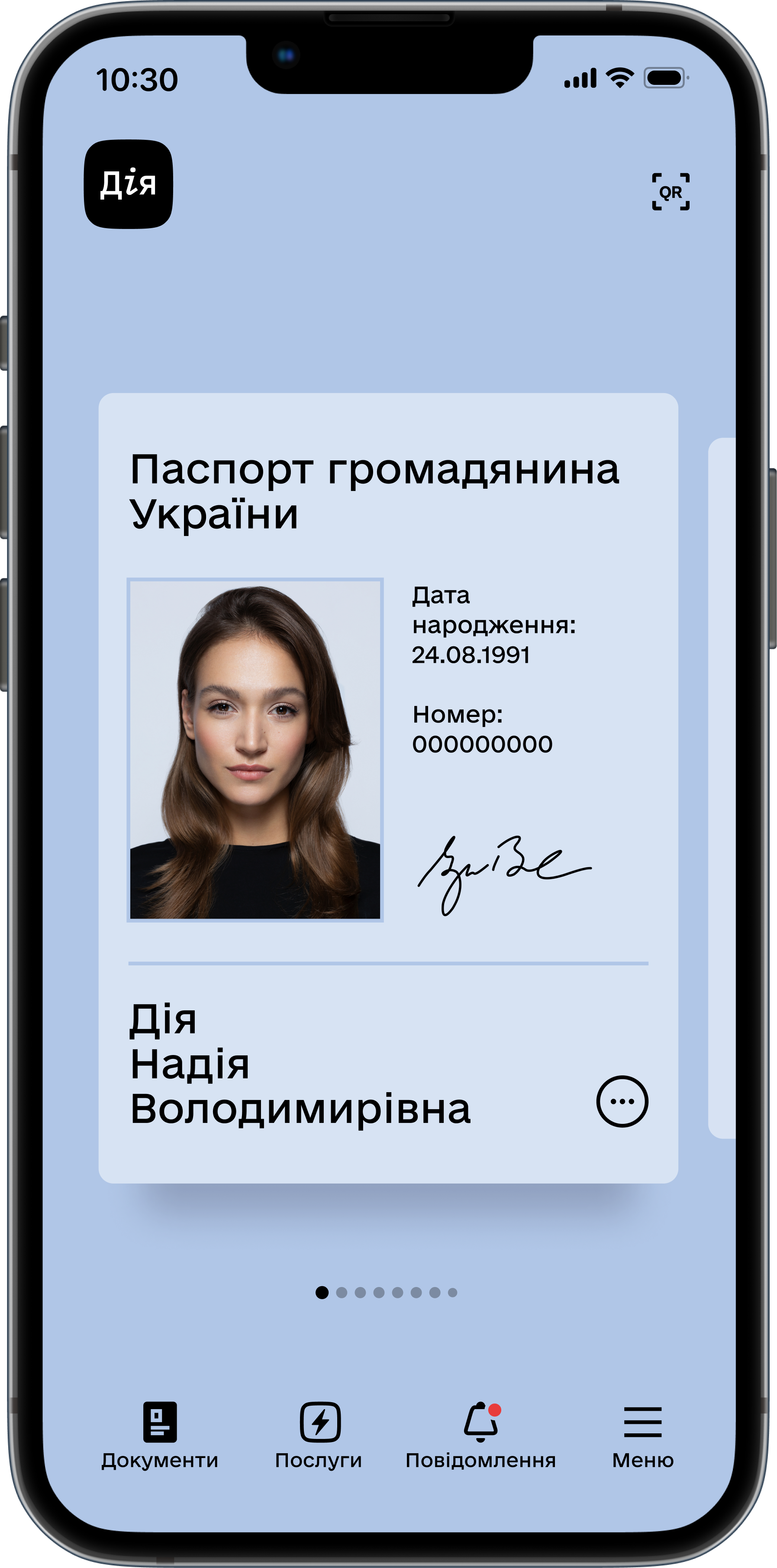 3) The application prompts the confirmation of sending digital documents copies. It contains the title, address and list of requested documents.
4) The user confirms the submission of digital documents copies and clicks the "Submit" button.
5) An employee of the relevant department receives documents copies in pdf format, certified by Diia digital signature.
16.11.2021