On May 19, 2022, Kyiv National University of Technologies and Design traditionally celebrated World Embroidery (Vyshyvanky) Day.

In unity is our strength!
War. Air raid alarms. Killed civilians. Destroyed cities and villages. We are not just intimidated and killed. They intimidate us to separate.
It will not work! On Embroidery Day, we, the workers and students of KNUTD, put on the talismans of the nation and gathered at the University. The blooming of our smiles was added to the spring blooming of gardens. We were happy to be together and feel like one friendly family.
The embroidered shirt is a symbol of Ukrainians' self-identification, respect for folk traditions, and unity. The present has shown inviolability, spirit, willpower, courage, the desire for freedom, and, of course, professionalism – no work is done without it.
By its essence, symbols, and responsibility for the future, Embroidery Day is intertwined with a unique rushnyk made at Kyiv National University of Technologies and Design. This large 7.2 m embroidered "Rushnyk of Unity" presents the artistic features of the embroidery ornamentation of all the regions of Ukraine and ethnographic zones. This rushnyk is held by the participants of Embroidery Day. It was the KNUTD delegation with the support of the Ministry of Education and Science of Ukraine and the Ministry of Foreign Affairs of Ukraine that demonstrated unity in the United Arab Emirates this year.
The Embroidery Holiday is short. But every day with its symbols, we live our destiny on the canvas of life with our own hands.
Ivan Hryshchenko, Rector of KNUTD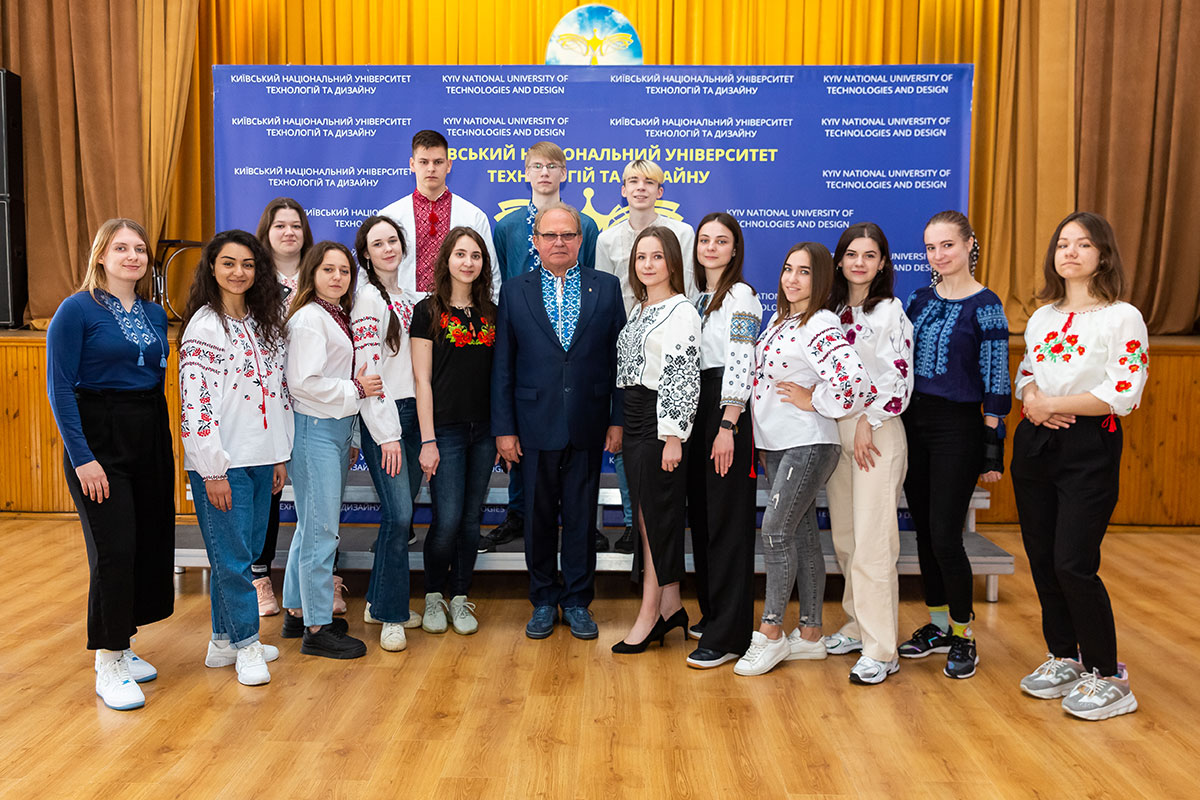 20.05.2022