On February 28, 2023, as part of the educational practice, the students (Groups BSMHK-22, BSMHK-21) and teachers of the Department of Modeling and Artistic Decoration of Clothes, KNUTD, visited the National Historical and Cultural Reserve "Sophia of Kyiv", a monument of Ukrainian architecture and monumental painting of the second decade of the XI century, one of the few surviving buildings from the times of Kyivan Rus.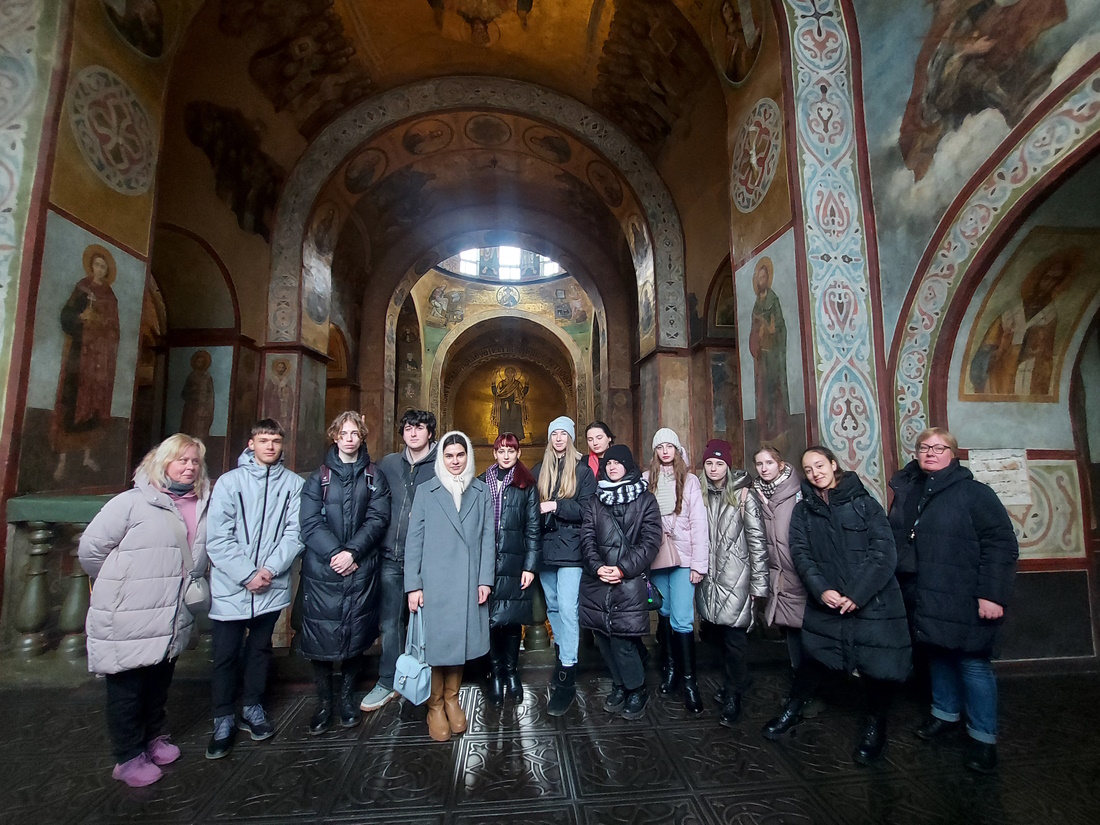 The participants of the tour touched the history of their ancestors, felt the spirit of the antiquity of St. Sophia Cathedral, the most important Christian shrine in Eastern Europe, which is the historical center of Kyiv Metropolis. All those present were impressed by the brightness and richness of the palette of 177 colors and shades of the unique mosaics and frescoes that decorate the main altar and dome of St. Sophia Cathedral.
The tour guide noted that during the reign of Volodymyr the Great and his son Yaroslav the Wise, this building had an unparalleled significance as a spiritual, political, and cultural center. He also drew attention to the fact that the metropolis was located here, the ceremonies of the enthronement of the grand duke and consecration to the metropolitans took place; foreign ambassadors were received, and the most important agreements were concluded; a unique library and scriptorium, containing chronicles, functioned, translators and copyists of books from Greek into Slavic worked.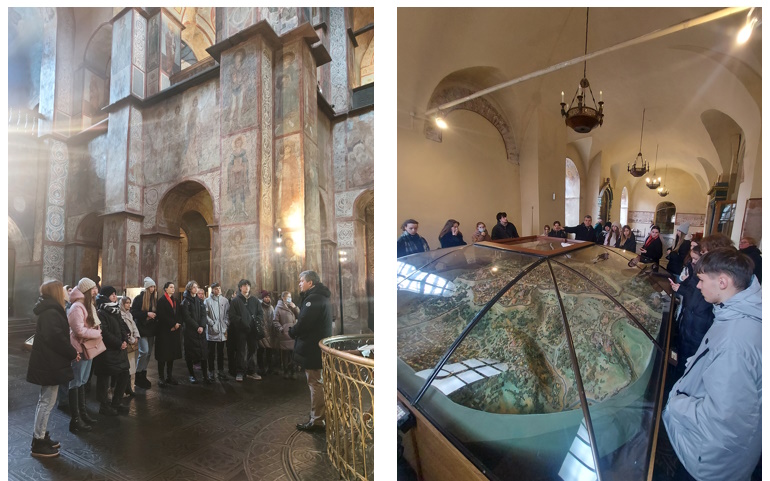 The continuation of the interesting and meaningful tour was a visit to the "Hlibnia" gallery of the "Costume Library: Ukrainian Baroque" exhibition, which presents historical Ukrainian clothing of the XVII-XVIII centuries. The students, as future fashion designers, paid special attention to the study of the cut and were impressed by the beauty, luxury, and pomp of the costumes, special decoration, in particular, embroidery.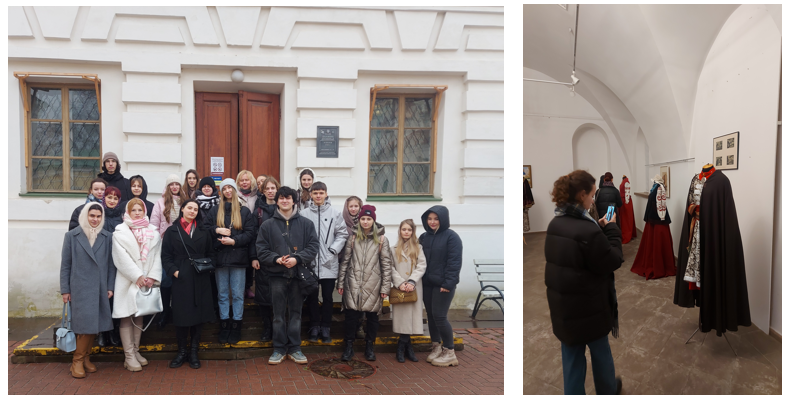 Also, during the visit, the students and their teachers-supervisors had an opportunity to see the luxury of the Reserve, namely the Bell Tower, the Refectory, and the Bakery, they walked through the picturesque park area. Visiting the exhibition, and conducting an educational tour opened up the understanding of the history and development of artistic culture in a new way, contributing to the formation of moral, cultural, and scientific values, as well as the search for creative ideas.
13.03.2023