On August 25, 2023, as part of the "Environment Design" course (Assistant of the Department of Interior and Furniture Design Svitlana Ostapyk), an on-site practical session was held for the 4th-year students of the Department of Interior and Furniture Design ("Environment Design" educational program). The students attended the festival of modern Ukrainian product design "DVRZ Design Days". The core of the festival is the exhibition of modern Ukrainian design where bright and trendy developments of leading Ukrainian designers and design studios are presented. Part of the exposition is dedicated to the pavilion that was presented by Ukraine at the London Biennale of Design, in particular – symbolic objects made of Ukrainian wood, coal, salt, and steel.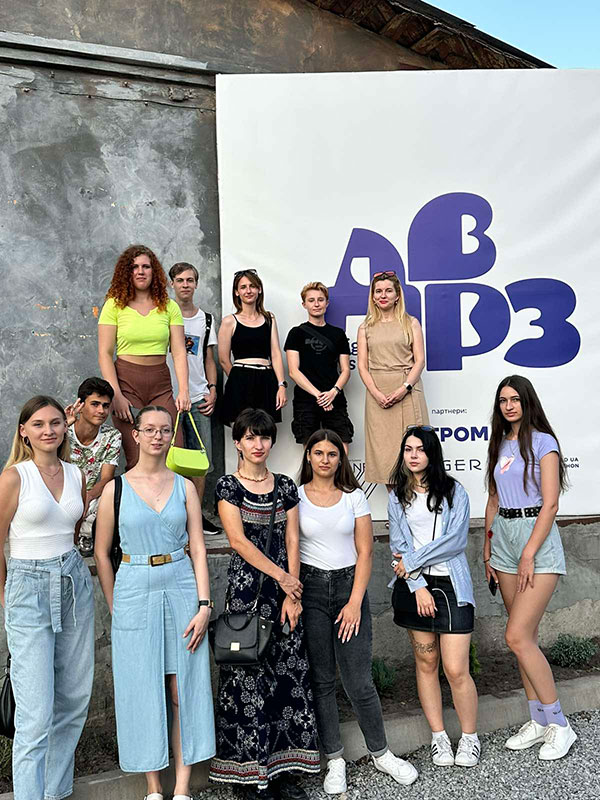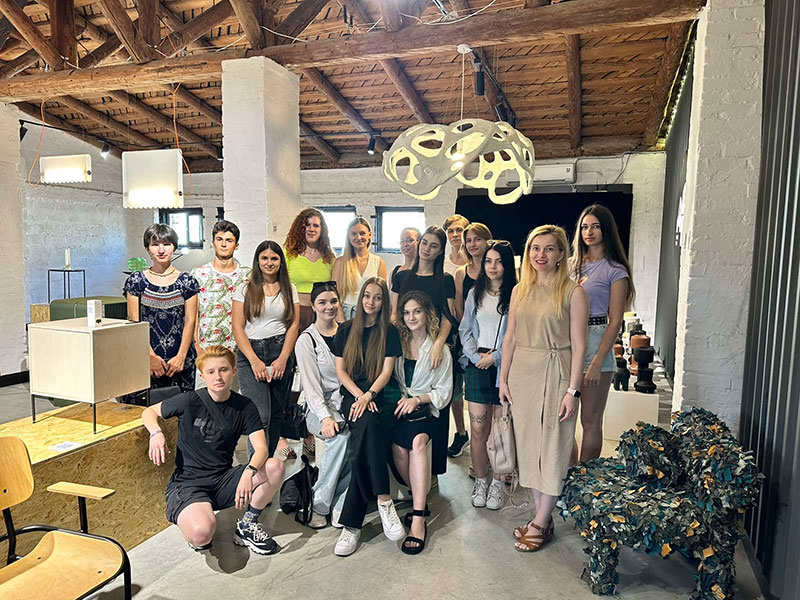 After getting acquainted with the exhibition, the students of the Department visited the production workshops of "Maisternia Cassone" LLC and listened to the story of the company's CEO Andrii Rudenko about production and business processes, about the creation of art objects, cooperation with designers and peculiarities of working with clients.
The results of the field lesson can be used by students in further studies of modern product design, in the training of students under the "Environmental Design" educational program; in creating their own design items; on production practice in interior and furniture design, as well as for the preparation of academic publications on this topic.
15.09.2023