June 28, 2013
Lecture about body language and proper nutrition.
In the first topic, I learned that I never knew before. The Professor spoke of the five main parts of the body: head, shoulders, waist, arms and legs. A good Centerfolds everything should be natural, not artificial. When the model turns her head, she should also deploy the shoulders and waist. Legs can not be together with hands in the same position. Most importantly, to look into the camera, the nose does not seem much (I have this problem has been fixed, but after the lectures of Professor I now know the reason!).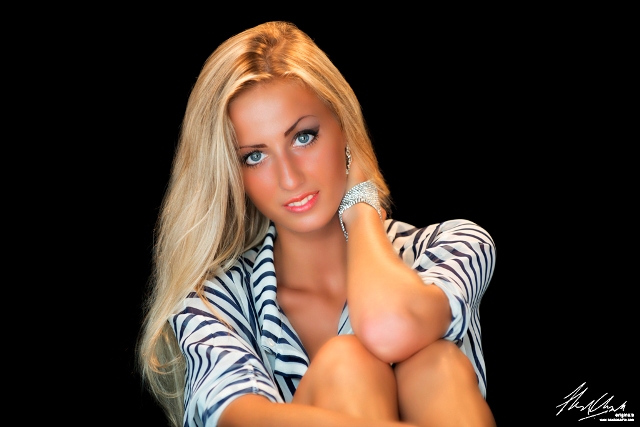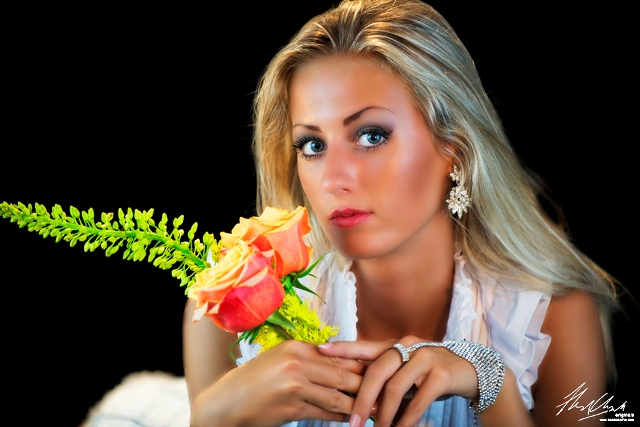 The Professor said that the important thing for the model: "When you 're on a photo shoot , you should only see the camera and not worry about the environment on the set. Your mind always wins. If we think correctly - we are acting correctly - if we act correctly - people respond appropriately. Our body needs to be in the right position, natural look.
The Professor also talked about the smile eyes. Models do this frequently in magazines and on their photo shoot I want to learn to smile eyes. Model surround a lot of distractions, but it has its own body language, and this is her fashion style . Thank you Professor for this knowledge, I am trying to do all of this in practice, on photo shoots .
The second topic was about the food. The Professor was explaining some of the things that many people do not see and never think about them. We need to eat the right foods and drink plenty of water, it is good for our health and skin. "God gave us teeth to not eat animals, we should have something that God has given us (vegetables and fruit)" - I like the words of Professor. And we have to eat rice and other cereals, it is very useful. The Professor did not recommend eating fast food. It is better to go to a nice restaurant once a month than to eat fast food every day. We must have time to eat!
Thank you Professor for this knowledge, thank you for caring!
Thank you for all that you do and advise me.
June 29, 2013
Today Professor made a surprise for me. He gave me and my parents a copy of their photo books. I have read and looked at pictures, and it really affected me .
The name of the first book "Templates. Photographic abstractions of nature". In this book, a lot of pictures that are dangerous for photographers, but make your photo more interesting. So in the photo Professors even one flower can give the feeling and something to "say ". The book 's photographs of nature are so different : mountains , snow , flowers , forest , beach, even the details are so beautiful , we do not see this in life. I think the Professor understand the language of nature and conveys those feelings to us in their photos.
In my opinion, the best photos from this book is the "Antelope Canyon, Arizona , USA ." I 've never been to these places , so when I saw this picture , was very grateful to Professor for giving this opportunity.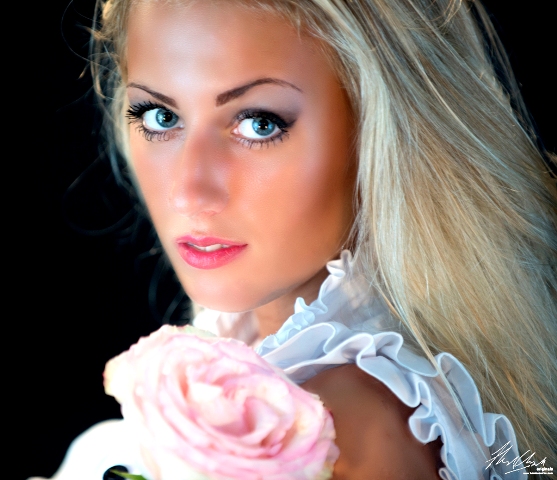 The second book , "A masterpiece". I was surprised that the Professor was in a number of countries and cities. I think this is the most interesting books that allow you to see so many different things: nature, animals, people and their traditions. Each photo has its own spirit. I saw in the book, even the city of Ukraine. I live in Ukraine, but I did not know that our nature is so beautiful. I was shocked to see photos of Chernobyl ( 2 years after the accident ), but the Professor did not hesitate and went there to show people that it really is a ghost town. In this book, we see the lives of people from different countries, the real beauty of animals, some of them are dangerous, but so beautiful. In the photos I see a mind Professors and I love it. Best photo in this book - a beautiful polar bear at the zoo (Singapore). Thank you Professor for these books.
June 30, 2013
Today was the first real photo shoot for me. I had a lot of emotion, because the first time in my life, so many people have worked together to make good photos. I do not know how, but when I was in one of the same dress, Professor could make a lot of different photos of various compositions. I felt like a real model, but I know I have to work hard to learn how to change the position, smiling eyes in the photo . I look forward to the next photo shoot. I like the times when the Professor draws attention to some of my pictures, then I believe in myself more, and I know I'm on the right track.
I really like what happened today. Thank you Professor for these feelings, and for his work.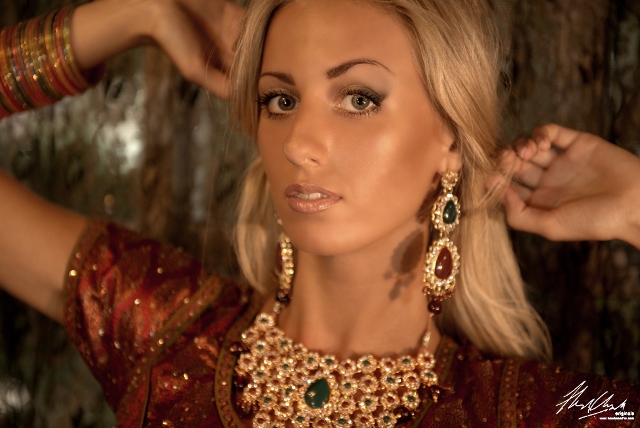 July 1, 2013
Today was our second photo shoot. Everything was different than today: a different way, Indian dresses, new location. I felt, too, and felt the Professor, the photos were beautiful. Today I liked the whole process: music, design, dress. The Professor did everything that I looked and felt like the Indian model.
I never cease to be amazed professionalism of Professor, as he always finds the right position, the light changes, places and feelings, all this gives very good results, the perfect photo.
I am very happy every photo shoot gives me more energy for the next day. Thank you Professor for what he taught me, his lessons are not found in university or school. Thanks to the Professor, I have the opportunity to develop as a model . I hope you like my photos too. Thank you!
July 2, 2013
Today was the first photo shoot of my life in your underwear, and I'm glad that it was done with great professionalism. I really liked the results of a photo shoot. The Professor said that my body is more suitable for underwear.
Again Professor did everything to make me feel free and relaxed: the music, the design of the bed, it was gorgeous. I did not change the position, but the Professor did a lot of different photos. Professor can do with my same position a lot of pictures from all sides. The whole process of shooting today I really liked him. Lingerie from «Victoria'sSecrets», with studio equipment for shooting, beautiful fabrics on the bed and, especially, with the best photography in the world, I felt like a world-class model.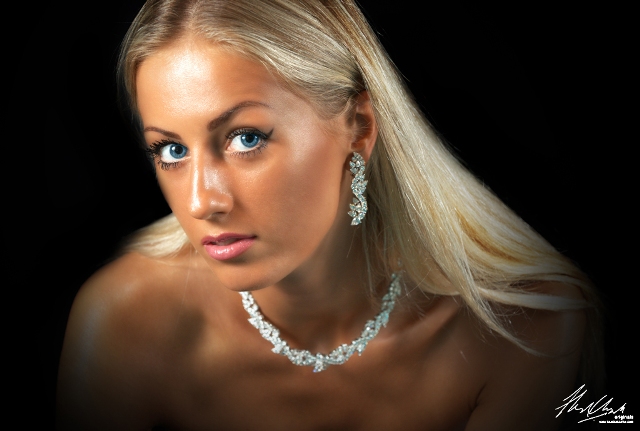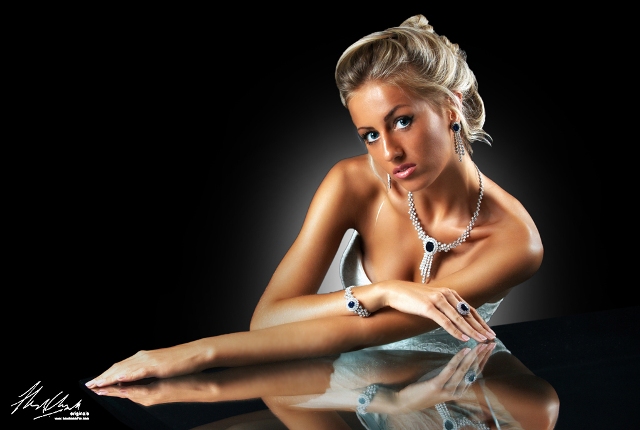 July 3, 2013
Today was the first photo shoot of my life with real diamonds and the first time in my life I wore diamonds, the more that it was the work of more than $ 2 million. In the first part of the photo shoot I could not believe it was tense, but in the second half of the shoot, I realized that I wear and I felt like a queen. I think with that, I opened more than before, because every photo shoot gives me more practice and diamonds - my element because I was - a woman.
I like how the Professor, it gives me a chance to discover yourself, says, what else can I do with my body and eyes. I like this training. I like everything that was today: diamonds, the process works, the people who were with me. Room for a photo shoot was very correct - black glass, table, display of diamonds, it's all very beautiful. Perfectly chosen colors, I wore a white dress, a Professor used a black background and correct shadows and light.
Today, I was strong, rich woman. I opened in the other side. And of course, I'll talk about it may even be my granddaughter . Thank you Professor for these emotions and beautiful photos. It was a high point for me.
July 4, 2013
Today was my last photo shoot in Dubai. I was happy here, Professor gave me important knowledge.
Today's photo shoot gave me a lot of emotions, because in Dubai my dreams come true and for the first time in my life I was driving a Lamborghini. It was fantastic, but the photo shoot was better than driving. The Professor was doing a variety of photos from different angles. I learned today how to keep the body. At the photo shoot with the car a lot of different nuances. Again, my Professor showed me apart. It gives a chance to its students to realize their dreams, goals and opportunities.
Of all the photo shoots, I realized the main thing - the main model for the ability to work as a team with a photographer and do not pay attention to other things and people around. And, of course, the main thing - to believe in their dreams, because they are true, and do everything to succeed.
I love how easy Professor spoke to me as a friend, because he understands his students. It was a great honor for me to work with him and get a certificate He's changing my life for the better, so I'm very happy, I hope that this is not our last meeting. Thank you Professor, thank you for your kind heart.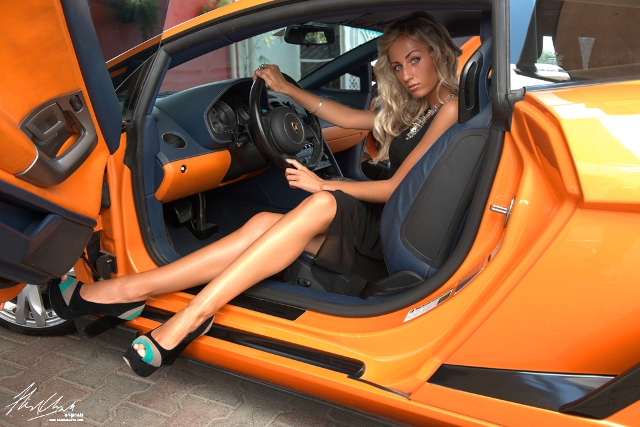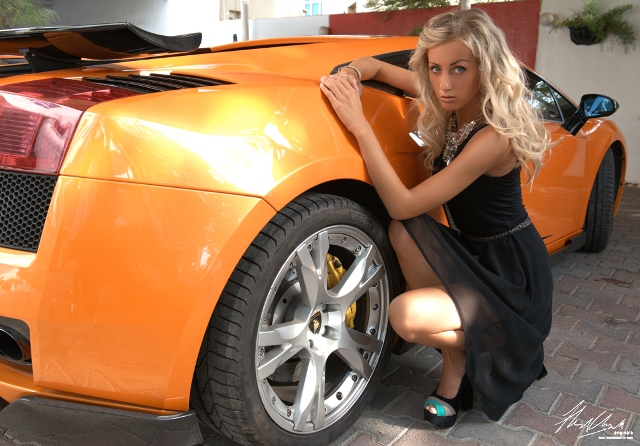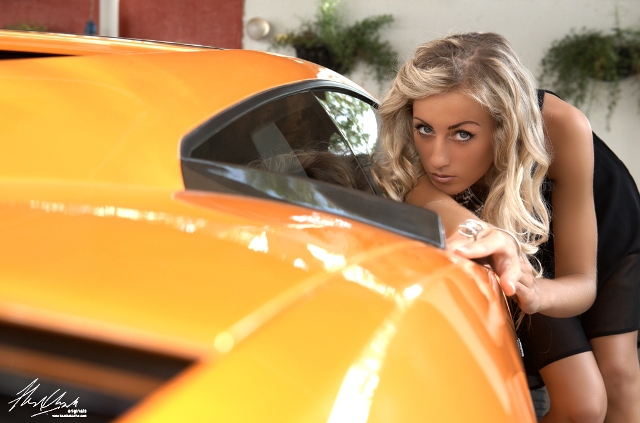 July 6, 2013
A visit to the Grand Mosque "GrandMosque" and the hotel «Emirates Palace Hotel» Abu - Dhabi.
Today was a beautiful day and the spiritual. I went to Abu - Dhabi to see the mosque SheikhZayed. The mosque has a white color with a beautiful dome, provides more beauty. I liked the dress - code as the Muslims that provides tourists with more opportunities to visit.
Inside, it was very beautiful, shiny walls and ceilings, chandeliers. I have many emotions. Outside and inside was a pleasant aura, which I felt during that time.
After that, I went to the nicest hotel in the United Arab Emirates, he is like a museum, because all there was of gold. Thank you, Professor , over the last few days in Dubai. I 'll never forget it .
Discussions with Professor
Today, during a conversation with the Professor, I have found new opportunities. The first topic was about the inner world of man, his mind, emotions and instincts. I realized that it is very important to maintain a balance between the mind, emotions and instincts. It was very interesting to hear Professor of human qualities and get more information, because I never thought about it before. Indeed, everything is connected. For example, if you smile, you always think about the pleasant, my dreams, you show your emotions, smile, radiate light and kindness. Instinct is something that words can not explain what is in us, sometimes we do some things that are like and do not like someone, we do not know why, because it is - the instinct. In fact, there are many situations in which instinct helps us.
After learning about these three things, I realized that in fact they can actually control and strike a balance, as a consequence, to be happy and achieve their goals and go forward, radiating kindness and joy to others.
The second topic was about beauty and fashion. I am very happy that today Professor told me about the things I've always been interested in before, but I could not figure out what is best , what is right , but now I know, and I can not explain. First of all, as I understand now the glamor and fashion has changed, it is not just beautiful clothes and I do not think a lot of beautiful girls understand it, because the main thing - to feel everything inside.
Fashion is what dictates of fashion, we know a lot of famous designers and brands , which they did in the world, but when we feel , for example, that the color is better , or we design what we like - it's our style it - not Prada or Dolce & Gabbana, this is our style. Adding something of themselves in fashion, we see the glamor and beauty. Our style, fashion and glamor - here are 3 things that are related.
The Professor told me that fashion photography - not an easy task, there are many things that need to know the model , but it does not scare me , on the contrary , now I want to find out more and discover fashion photography . But the most important thing that I knew for myself that we must first change ourselves from the inside and then outside. I can not, because I really want it, through the emotions of happiness radiate joy, to feel free , no problem , even if something is not quite the way we would like, but it is - life .
We create our own problems by thinking about them.
And, of course, my instinct says, "Only forward!".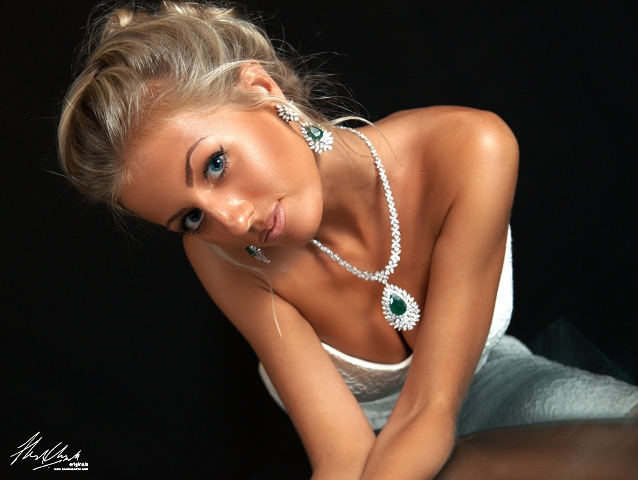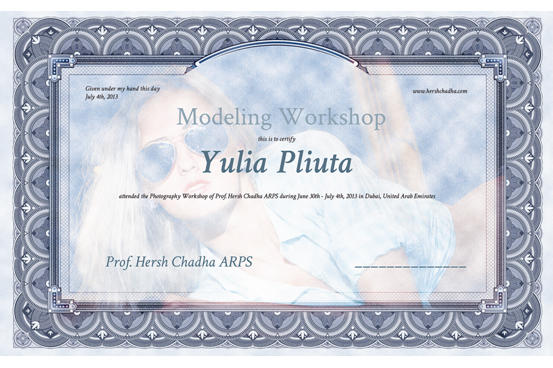 19.09.2013