ENERGY EFFICIENCY CENTER IS A PLATFORM FOR THE IMPLEMENTATION OF STATE POLICY IN THE FIELD OF ENERGY EFFICIENCY AND ENERGY SAVING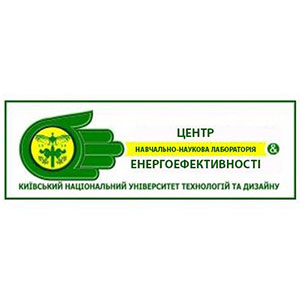 June 07, 2018 the official opening of the Energy Efficiency Educational and Scientific Center was held at the Kyiv National University of Technology and Design. The Center was created to implement the requirements of the Law of Ukraine "On Energy Performance of Buildings".
The main activities of the Center are to conduct training courses, scientific and technical events, internships and training, actions and initiatives, to provide advice and clarification, to develop ready-made solutions in the field of energy efficiency and use of renewable energy sources. The Center hosts a permanent exhibition of energy efficient materials and solutions that are suitable for both private households and housing cooperatives, also industrial and technological facilities.
ENERGY EFFICIENCY THROUGH EDUCATION
Our mission is a support of the development of energy efficiency and spheres of renewable energy, a comprehensive training for representatives of enterprises, public institutions, trade unions and scientific and research institutes who would like to gain knowledge about the development and implementation of energy efficiency projects, as well as the organization of program activities and initiatives with international representatives involved in the implementation of energy efficient projects in Ukraine.