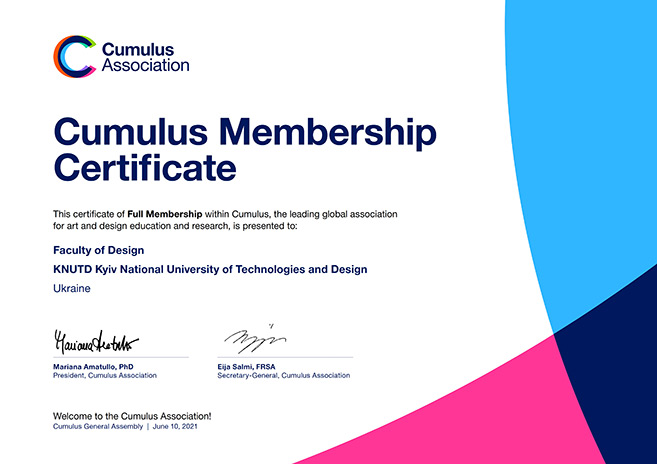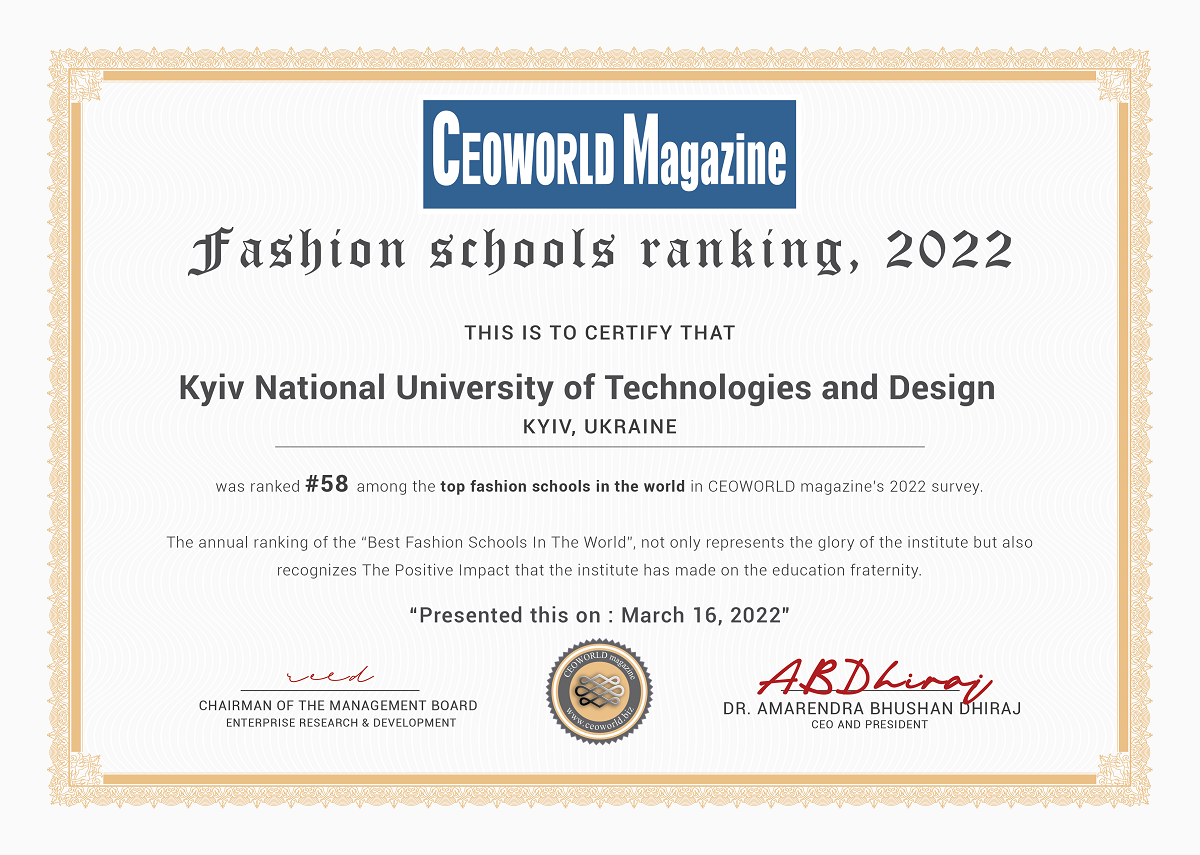 Students are trained according to original programs that meet the standards of the designers' international training. The training is conducted by leading experts in the field of design: corresponding members of academies, doctors and candidates of science and art history, professors, associate professors, honoured art workers, members of the artistic unions of designers and artists of Ukraine.
Graduates of the faculty have the opportunity to implement their knowledge and skills both in the field of modelling business and fashion business, and in a wide range of design and artistic activities: technical design, advertising and exhibition business, decorating activities, interior design and web design, architectural and printing activities.Graduates of the faculty of design are now working in different spheres of design in Ukraine and abroad (Russia, Baltic countries, France, Italy, Bulgaria, Moldova, China, Vietnam, Iran, Pakistan, Nepal, Mongolia and others).
Many of the graduates are widely known fashion designers (Liliia Pustovit, Diana Dorozhkina, Tetiana Zemskova, Olena Vorozhbit, Anzhela Lysytsia, Aina Hasse, Iryna Karavai, Natali Ruden and others), highly qualified specialists in the field of advertising, corporate identity, interior design, and teachers of higher educational institutions.
Faculty of Design joined the International Association of Universities and Colleges of Art, Design and Media Cumulus in 2021. Cumulus – the only global association that focuses on art and design education and research, which currently has 360 members from 63 countries.