INFORMATION SYSTEMS AND TECHNOLOGIES. IT Project Management
Educational programmes
→
Bachelor's Degree Programs
FACULTY OF MECHATRONICS AND COMPUTER TECHNOLOGIES
Specialty "126 INFORMATION SYSTEMS AND TECHNOLOGIES"
Educational program "IT Project Management"
Educational degree "Bachelor"
DEPARTMENT OF INFORMATION AND COMPUTER TECHNOLOGIES
Address:
01011 city Kyiv, Mala Shyianovska (Nemyrovycha-Danchenka) Street, 4, educational building 4, room 4-0908
Phone numbers for inquiries: +38044 256-21-30, 044 256-21-89
e-mail: kikt@knutd.edu.ua
Levels of education for which applicants are recruited:
The first (Bachelor's) level of Higher Education.
Training is conducted by state order and at the expense of individuals or legal entities.
For admission to the 1st year for obtaining a full-time Bachelor's degree, applicants pass competitive subjects (External independent evaluation).
Admission to study for The Bachelor's degree is carried out in accordance with the "Rules of admission to the Kyiv National University of Technologies and Design".
Phone numbers and contacts of the admissions committee
Address: city Kyiv, Mala Shyianovska (Nemyrovycha-Danchenka) Street, 2, educational building 4, 2 floor.
Phone number for inquiries: +38044-256-29-75
e-mail:
The educational and professional Program of IT project management specialty 126 Information Systems and Technologies develops competencies in basic knowledge in the field of Information Systems and technologies, in particular the development, implementation and operation of modern models, methods and tools for managing IT projects.
The main goals of the program are to train specialists who are able to develop innovative solutions and apply modern information tools for managing IT projects.
The IT project management program is focused on the formation of job seekers' competencies in acquiring deep knowledge, skills and abilities in managing IT projects.
The educational and professional IT project management program takes into account the main trends and trends in the field of IT project management, is based on close interaction between theory and practice.
IT project management specialists have the opportunity to work in leading IT companies, in the IT departments of the banking sector, in modern industrial companies not only in Ukraine but also abroad. Upon graduation, students receive a European-style diploma.
Typical initial Bachelor's degree positions:
Bachelor's degree in IT project management prepared to perform professional work in the following positions: database administrator; data administrator; access administrator; system administrator and others.
Competitive advantages:
staffing - highly qualified teaching staff in accordance with the requirements of the profile and specialty direction;
partnership with leading domestic and foreign IT companies
partnership with domestic and foreign educational and research institutions;
department promotes professional orientation and employment of graduates;
the university has sports sections and creative clubs.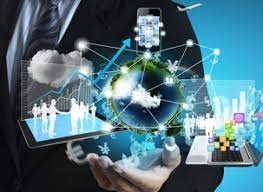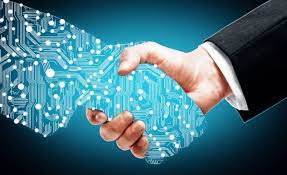 Studying at the University
The educational process is accompanied by modern communication learning tools through the "Modular environment of the educational process KNUTD", "Electronic Journal", "Zoom", "Google Meet" and others, which provide students with convenient access to electronic educational resources, including educational and methodological materials on disciplines (lecture notes, methodological guidelines, textbooks, textbooks, presentation materials, etc.), the ability to pass reports, perform control tests, consult with teachers on forums, find out about the schedule of classes, consultations, exams, learning outcomes and much more, which also allows you to realize the continuity of learning in remote mode.. In order to deepen students' knowledge of fundamental and general professional disciplines, annual internships are provided at basic enterprises and scientific institutions.
Based on the results of training, students acquire the following knowledge and professional skills:
apply knowledge of fundamental and natural sciences, system analysis and modelling technologies, standard algorithms and discrete analysis in solving problems of designing and using information systems and technologies;
use basic knowledge of computer science and modern information systems and technologies, programming skills, technologies for safe operation in computer networks, methods for creating databases and internet resources, technologies for developing algorithms and computer programs in high-level languages using Object-Oriented Programming to solve problems of designing and using information systems and technologies;
conduct a systematic analysis of design objects and justify the choice of structure, algorithms and methods of information transmission in information systems and technologies;
demonstrate knowledge of the current level of Information Systems Technologies, practical programming skills and the use of Applied and specialized computer systems and environments in order to implement them in professional activities;
justify the choice of technical structure and develop appropriate software that is part of Information Systems and technologies;
apply the rules of design of project materials of Information Systems and technologies, know the composition and sequence of project work, taking into account the requirements of relevant regulatory documents for implementation in professional activities;
carry out a system analysis of the enterprise architecture and its IT infrastructure, develop and improve its element base and structure;
understand and take into account social, environmental, ethical, economic aspects, requirements of labour protection, industrial sanitation, fire safety and existing state and foreign standards when forming technical tasks and solutions;
demonstrate knowledge of methods and tools for integrating heterogeneous data obtained from various sources, and building highly loaded data processing systems for solving IT project management problems.
use cloud technologies, including when developing web and mobile applications;
argue the choice of software and hardware for Creating Information Systems and technologies based on the analysis of their properties, purpose and technical characteristics, taking into account the requirements for the system and operating conditions; have the skills to debug and test software and hardware of Information Systems and technologies;
demonstrate knowledge of methods for choosing rational solutions for IT project management based on a systematic analysis of the subject area to improve the efficiency of IT project management.
After successful completion of their studies, graduates receive a state – issued Diploma of basic higher education in specialty 126 Information Systems and technologies: Bachelor of Information Systems and technologies-3 years and 10 months of study (full-time education based on full general education).
Military training
Simultaneously with basic higher education, students of the 3rd and 4th courses are given the opportunity to obtain a military accounting specialty "Organization of food, clothing, skipper and trade and household support" with obtaining an officer rank at the end. The time of military training is coordinated with the schedule of classes of students at the University.
All students of the Faculty of Mechatronics and Computer Technologies who live in cities and localities outside of Kiev and the Kiev region are provided with accommodation in dormitories located near the academic buildings of the University.